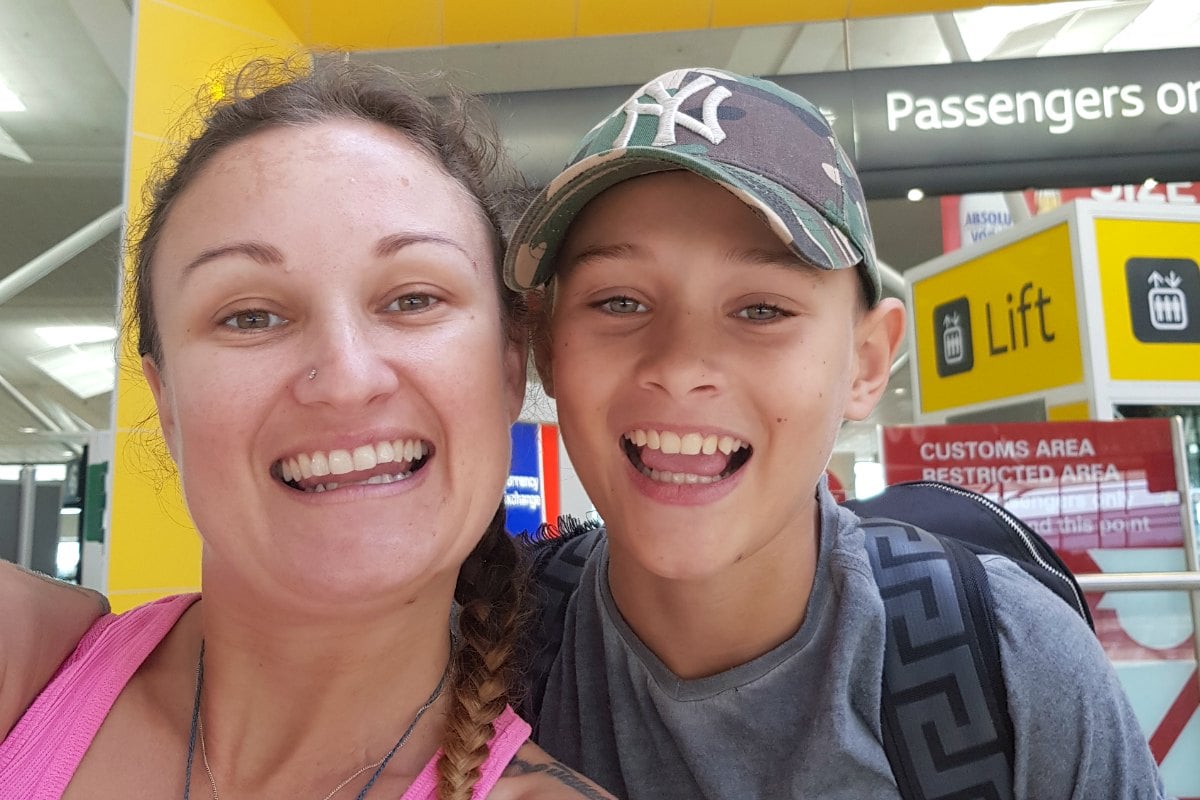 Warning: This post contains mentions of suicide and may be triggering for some readers.
My stepdad used to tell me unless I could read it in a textbook, I had no clue. Meeting my now ex-husband re-affirmed that for him.
I grew up in a small country town and so the pickings were slim.
I was 17, in my final year of high school, living with my best friend and her family, after choosing to no longer live at 'home'.
Escaping an environment that single-handedly caused the majority of my childhood traumas, feeling guilty for leaving my mum, dealing with final year exams, (knowing I needed a good OP to study law) and only months earlier having attempted suicide, it's fair to say, my emotions were an epic sh*t show.
The signs of an abuser, told through his victim's phone. Post continues after video.
But on the outside, I looked like I had it all together.
I remember when I met Nathan, there was instant chemistry.
He had just moved here from the city (tick!)
Hadn't been with any of my friends (tick!)
Ridiculously good looking (tick!)
Very charismatic (tick!)
Could make me laugh (tick!)
The first night we met was a riot. On our way home, Nathan went to throw a Maccas sundae out of my passenger side window. Only in his drunken state, missed and it exploded on impact, all throughout the front left-hand side of my prized bubble Mazda 121. We were in hysterics.
A few weeks later we were engaged at Schoolies, after way too many drinks. But I called it off weeks later. One afternoon I went to see him after school and he was hysterical, telling me his best friend had died. My heart broke for him. We decided to give it another go. We nearly broke up again after I was feeling confused about a previous flame, (the grass is always greener when we're internally conflicted within ourselves right?) – but I choose to stay with him.