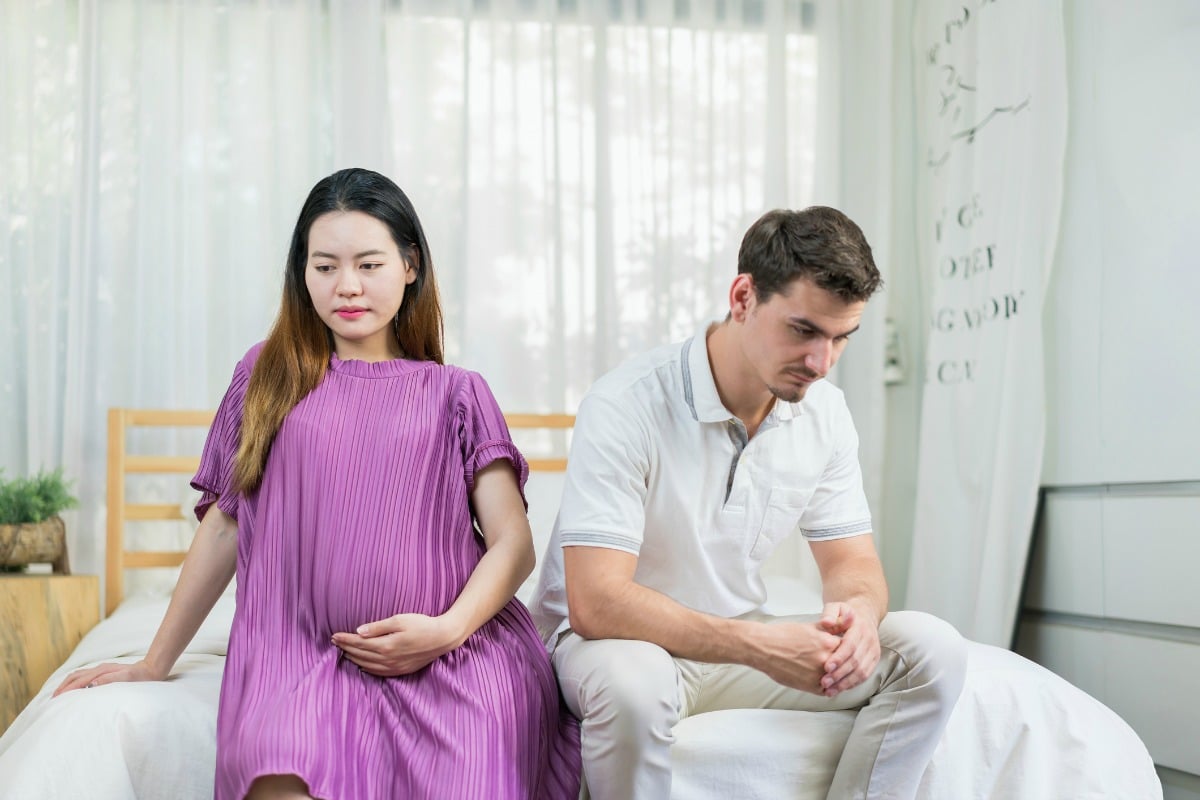 I can't say I've ever done it myself, but carrying a tiny human inside your body looks bloody exhausting.
The morning sickness, the out-of-control hormones, the side effects, the extra weight to carry.
It looks hard, and as very reliable sources (i.e. pregnant women themselves) have told me, it is.
Mamamia staff reveal their weirdest pregnancy cravings. Post continues after video.
Well, one man on Reddit (yes, MAN, AKA physically incapable of carrying a human fetus) insists it's not THAT hard.
In fact, he's gone as far as accusing his pregnant wife – who works 30 hours per week as a training physician – of being lazy.
Taking to Reddit with his conundrum, the man explained he currently works 55-60 hours a week, while his trainee physician wife works about 30. He also added that he earns at least $550,000 a year, and she makes around $60,000.
It is not confirmed whether he would like a medal at this stage.
"I want to support my wife as much as possible… but ever since we found out we were expecting, she has suddenly become very different," he told the forum.
"She lost interest in work, we had recent fights about her wanting to quit medicine and stop working entirely to focus on caring for the kid. She no longer helps out around the home. I have to do all the laundry, cooking, dishwashing, trash, bathroom cleaning because she says she is tired all the time."
That poor man.
He went on: "Finally… I blew up at her yesterday when she didn't go out to pick up some groceries when I asked her to prior to leaving for work. I yelled at her that being pregnant does not automatically make you disabled and unable to do anything."
Ahh, yelling at your pregnant wife. Always a good idea.
He rounded out the post by explaining that she had also bought an expensive stroller without consulting him, which added to his frustration towards her.
"I feel like I'm the one shouldering 90 per cent of that expense," he added in reference to his salary.