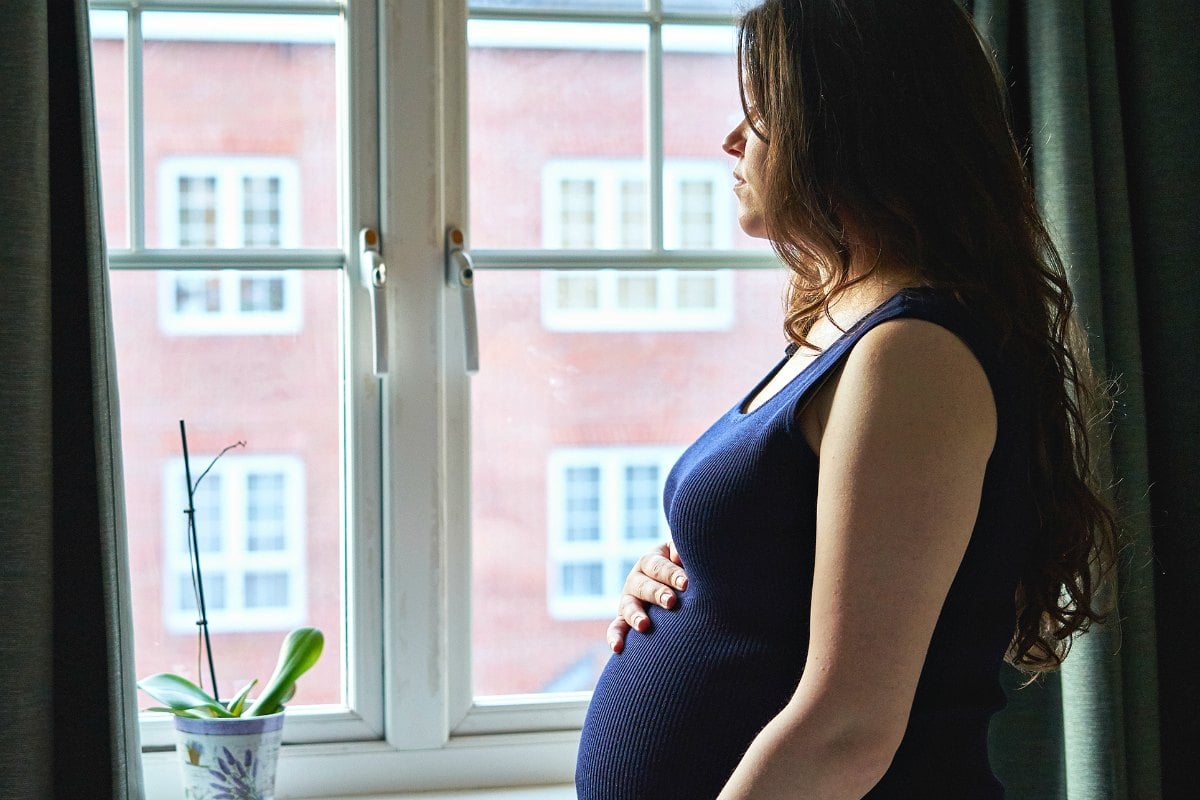 If people's eyes don't immediately fall to your belly, how do you even know you've just told them you're pregnant?
It's a human instinct to check out a woman's tummy for signs of growth when a pregnancy announcement is made. But what you say at the time to accompany such a glance can make or break an expectant mum.
Reddit user RecycleInsted discovered this the hard way when when she told her own mum she's pregnant. Posting about the incident in a thread called "Bummed because my mom made my announcement about herself. And my body", the woman explained how the situation went down with her parents.
"I wanted to tell her and my dad about this pregnancy (my second) over Christmas," she wrote.
"So I kept it low-key and told them, at which point my mom said, 'I knew it!' "
Suspecting why her mother's response was about her 'intuition', the woman continued, "I gave her so many outs. I was like, 'Oh, because I took a two hour nap today?'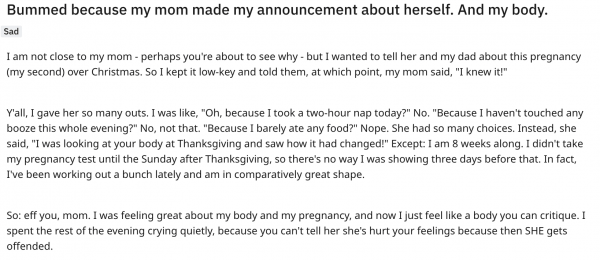 "Because I haven't touched any booze this whole evening?"
"Because I barely ate any food?"