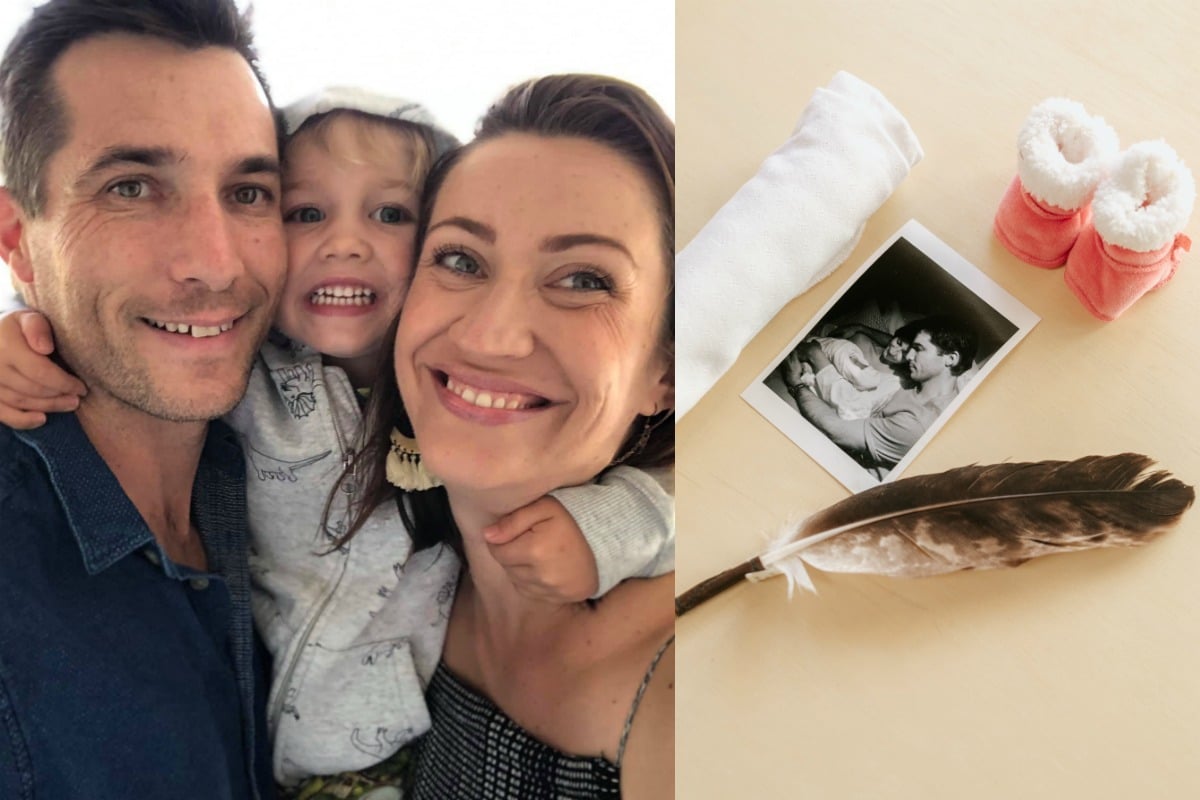 Warning: This article discusses miscarriage and infant loss and may be triggering for some readers.
After the loss of three children, Ami Summers and her husband Dave were preparing to try again. Sadly, despite reassurance from doctors and CTG scans, Ami couldn't shake the feeling that something might go wrong again. She shares her story with Mamamia.
I was at my fourth appointment for the week. I was in my third trimester, in my fourth pregnancy. Once again I found myself strapped up to the CTG machine at the hospital, desperately trying to make sense of the hurried beat of my baby's heart. Was it too fast, or was it not fast enough? What was that skip I heard, and why was the print-out looking the way it did? Was that normal?
I stopped myself. At least it was beating. That was the most important thing.
Clicking over to 28 weeks into my pregnancy had meant the new stage of the plan had come into play. The plan included managing the risks and the stress of a "rainbow pregnancy". My doctor suggested we manage this through a fortnightly obstetrician appointment, a weekly scan, and four CTG scans at the hospital weekly until our son was safely born. The plan was a mixture of gruelling, reassuring, and triggering. Being back at the hospital so frequently where we'd dealt with our three previous losses was a confronting reminder of old memories – traumatic memories. And all of this layered over another emotional complexity: utter gratitude, relief, happiness, presence and excitement that we were pregnant again.
A tribute to the babies we've lost and the significance of remembering their names. Post continues after video.
Four CTG scans on top of a weekly scan or obstetrician appointment impacted my ability to work. I had to reduce my hours and focus on the pregnancy. But really, I wanted to do the exact opposite. The reminder of everything that could go wrong and the worst-case scenario was pulsing through my veins every single day. As the morning sickness began and Dave and I watched my belly grow once more, I was constantly reminded of the heartbreak we'd endured before. Every day that our son was healthy and growing was full of gratitude, and happiness. Every kick was a blessing. However, being pregnant after loss was also emotionally exhausting. Every appointment, symptom, twinge and muscle ache reminded me of my past pregnancies.