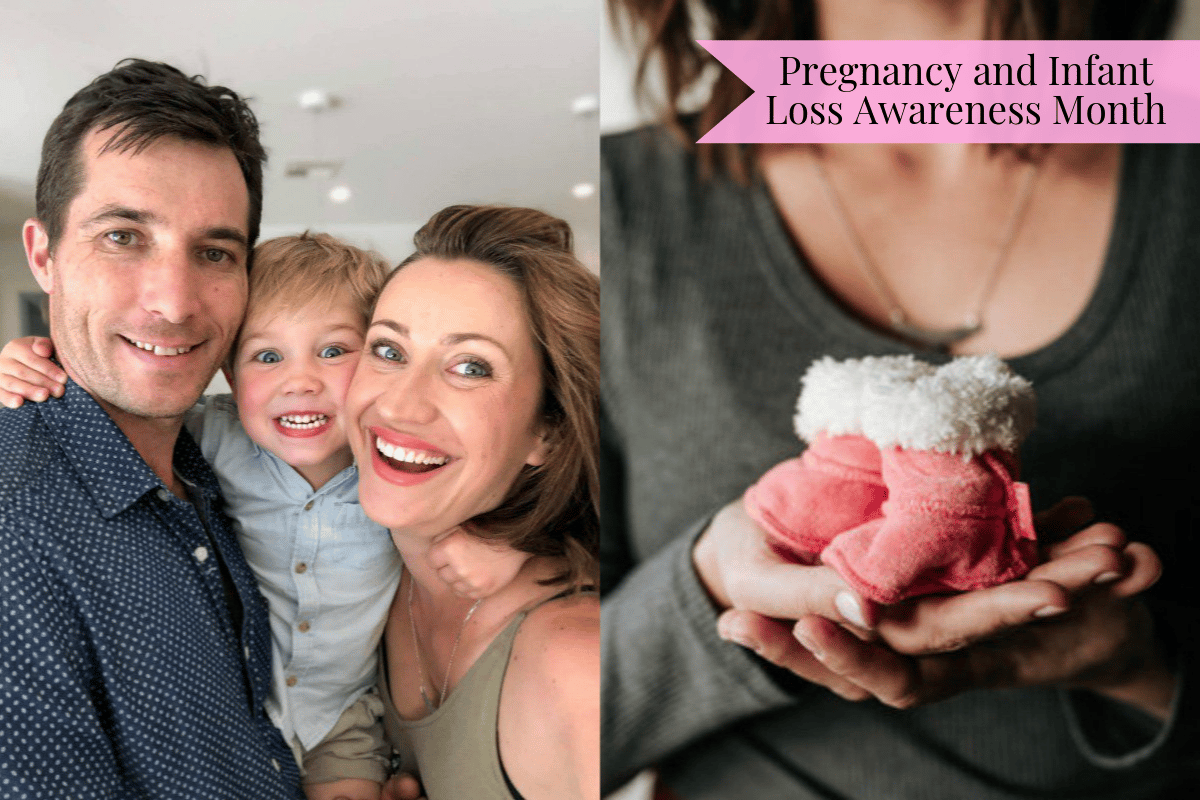 Today, October 15, is International Pregnancy and Infant Loss Remembrance Day. This article discusses miscarriage and infant loss and may be triggering for some readers.
When Ami Summers and her husband Dave fell pregnant with their first child, they couldn't wait to welcome their little girl into the world.
Their pregnancy was nothing short of perfect. It was healthy and uneventful. A beautiful experience.
But at 38 weeks, Ami and her husband unexpectedly lost their first-born daughter.
On March 31, 2013, Arla Summers McCarthy was stillborn at 11.50pm. Her death came as a complete shock.
A tribute to the babies we've lost and the significance of remembering their names. Post continues after video.
"It was quite a shock to find out that she had died and we weren't expecting it," Ami told Mamamia.
"We had no indication that anything was wrong."
Today, Arla's death is still unexplained.
Following the birth, Ami and Dave had just 12 precious hours with their daughter.
"We were with her for about 12 hours afterwards. The hospital encourages you to be in the room with your baby and we kind of naturally just got to the stage that we were ready to say goodbye and leave," Ami recalled.
"It was a hard moment because we were saying goodbye for good.
"We had to leave the hospital empty handed. We left in a car that had a brand new car seat in the back and we came home to the nursery all set up. That was pretty difficult."