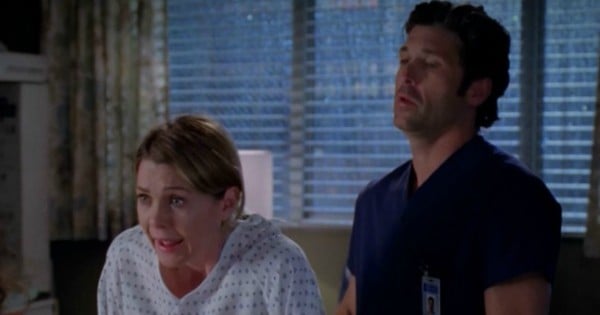 Last night, I was flipping through the channels and stumbled upon… OK, OK, I was watching Grey's Anatomy. (Yes, it's still on TV and yes, sometimes, I still watch it when I've exhausted my Netflix options.)
One of the main characters on the show went in the labour, and I braced myself for what I knew was likely about be a horrific fright-fest, and also, probably a pretty big disservice to women, like most television births usually are.
I wasn't wrong.
The birth quickly turned terrifying. I won't go into all the gory details, but think fast-moving labor turned home cesarean birth. I can't quite express how horrifying the scene was, but I can only say, I felt particularly glad I'd already had both of my babies at the time of my viewing it.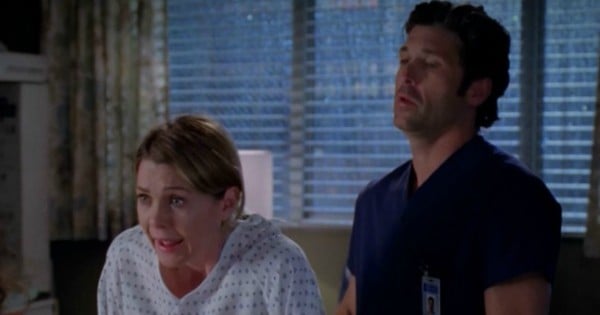 "One of the main characters on the show went in the labour." Image via Grey's Anatomy, Walt Disney Studios Home Entertainment.
Even still, I went to bed, unable to shake the gory imagery from my mind and thinking about all the first-time pregnant people clinging to their bellies a little tighter because of that one graphic scene.
Grey's is known for its over-dramatic and unrealistic scenarios. It's basically an evening-time soap opera. So of course, the way they might depict a birth shouldn't be much different — and indeed it wasn't. And this show, or any show or movie, for that matter, might not owe it to anyone to make birth look appealing, or even accurate — they're in it for the ratings. Plus, it makes for damn good entertainment.
Even though, being the birth aficionado that I am, I was yelling at the TV about all the things that were wrong or would never happen that way, I was still on the edge of my seat. "Please be OK, baby!" I whispered to myself, squeezing my glass of wine.