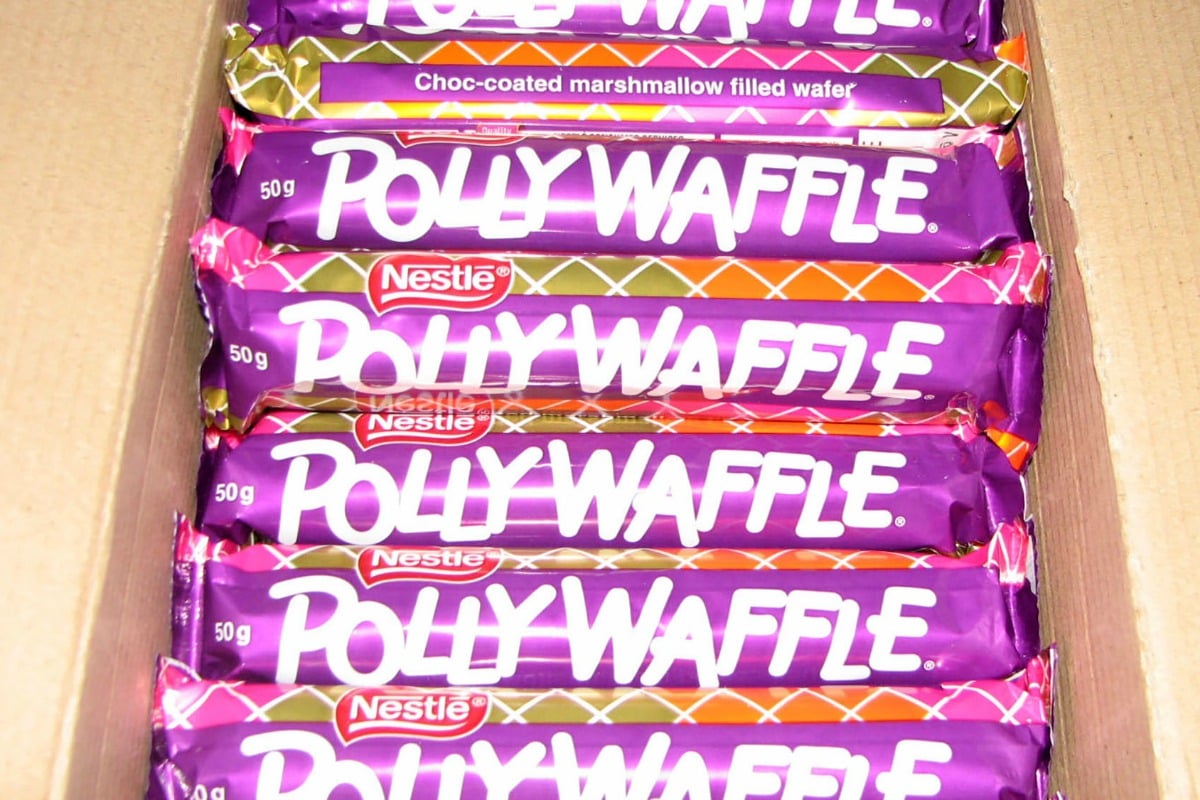 We've got good news for chocolate fans.
Australia's iconic Polly Waffle is finally returning to Australian supermarket shelves.
Adelaide confectionery company Robern Menz announced today that it's acquired the rights to the delicious chocolate from Nestlè, meaning we'll be seeing it in stores again very soon.
The wafer and marshmallow filled chocolate bar, which was discontinued a full decade ago in 2009, was invented in Melbourne in 1947.
It was then produced by Nestlè until it was discontinued.
Robert Menz plan to recreate the bar and hope to manufacture it in its Adelaide factory.
The company has previously resurrected Australia's honeycomb filled Violet Crumble too.
Side note – these are the six health benefits of eating chocolate. Post continues below…
"Since taking over the the Violet Crumble brand we have been bombarded with questions – when are you bringing back the bags of Violet Crumble and when are you bringing back Polly Waffle?" Robern Menz chief executive Phil Sims said.
A Facebook page with over 55,000 fans has been campaigning for the chocolate's return for months on end.
"There are kids and even young adults out there who don't really know what a Polly Waffle is and haven't tasted it before," Simse said.