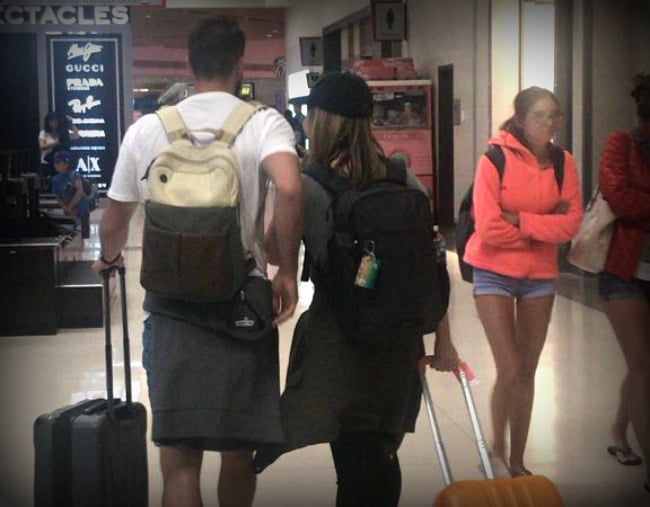 It sounded like the plot of a Hollywood rom-com. A handsome soccer player and a personal trainer thrust together on a flight. They meet, they talk, they flirt, then disembark together, leaving the audience wondering,"What next?"
But in reality, that audience was thousands of twitter users, hungrily following updates from the woman seated behind them on the July 2 Dallas-bound flight.
"Last night on a flight home, my boyfriend and I asked a woman to switch seats with me so we could sit together," the documenting passenger, Rosey Blair, began. "We made a joke that maybe her new seat partner would be the love of her life and well, now I present you with this thread.
— Rosey Blair (@roseybeeme) July 3, 2018
"They have been talking non stop since we took off," she later added. "There is no TV on this flight, but there is WiFi and romance!"
But for the female personal trainer involved, it wasn't romantic at all.
In a statement issued via her lawyer to Business Insider this week, the unnamed woman slammed Blair for invading her privacy and described the viral saga as "a digital-age cautionary tale about privacy, identity, ethics and consent."
How #planebae went from a love story to a 'cautionary tale'.
Within hours of posting, Blair's thread went viral. There were tends of thousands of likes and retweets, countless articles and television segments, even praise from celebs including Monica Lewinsky ("Legit just boarded a plane," she tweeted the following day. "Praying for a hot soccer player to sit next to me.").
With the fervour at its height, the media and twitter users embarked on a quest to track down the newly acquainted couple.
Within a matter of days, the man – dubbed #planebae – was found and identified as Euan Holden. But the identity of the woman remained unknown.