Most women, at some point or another, have considered doing something drastic with their hair. Whether it's to mark a career change, a break up, or 'just because,' some go for a fringe, others prefer a bold dye job, and some entertain the idea of cutting it all off, or getting a pixie cut.
Take Emma Watson, for example. After filming her eighth and final Harry Potter movie in 2010, the then 22-year-old ushered in a new era with a very short, and very different pixie cut.
Speaking about her switch up on Twitter, she said it was "the most liberating thing ever".
"I've never felt so confident as I did with short hair – I felt really good in my own skin," she later told Glamour in 2012.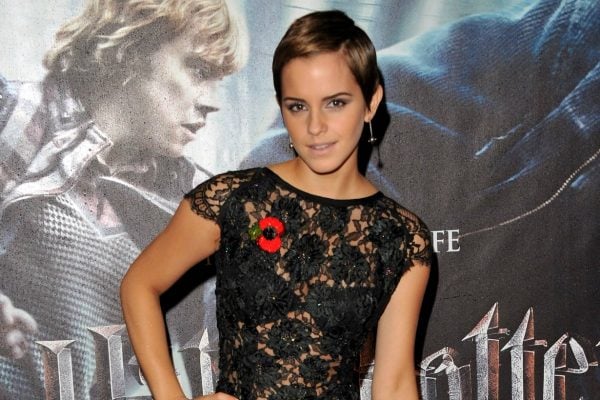 But there's having the impulse to cut your hair, and then there's actually doing it - like the below 10 women. From spur of the moment decisions, to 'taking back control' after an alopecia diagnosis, we asked these women to share why they decided to get the chop, whether it's changed their perception of themselves (or how other people perceive them), with before and after photos thrown in for good measure.
Just in case you needed that extra push.
Rosie
When I had long hair I really disliked wearing it out and ended up having it in a ponytail the majority of the time. I had a hard time finding pictures of hair texture like mine in a pixie cut, so I didn't really know what it would do! Short hair definitely suits my personality better and I never plan on growing it out!