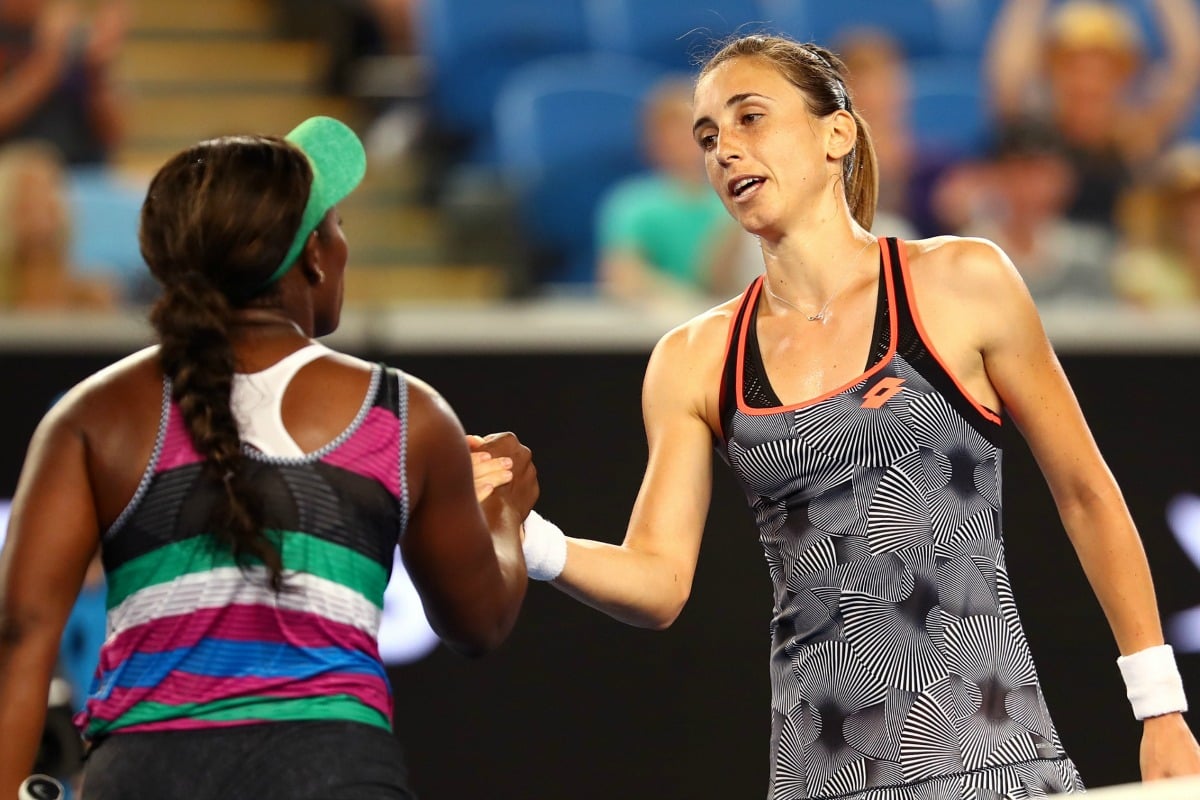 It was about as closely fought a game as you'll see in tennis. The kind that had the crowd at Margaret Court Arena on Friday roaring. After a two-hour, two-set, third-round tousle at the Australian Open, American Sloane Stephens snatched victory from the grip of her Croatian opponent Petra Martic.
The audience saw Sloane pump her fist after the final shot, as Petra hung her head. They saw Sloane return to court to applaud her opponent out of the stadium. But it's what they saw next that has viewers divided.
Footage, beamed around the world via international broadcast partners, captured the Croatian walk into the stadium car park, drop her bag and slump to the floor in tears. Her face buried in her towel, her shoulders shook as she sobbed over her 7-6 7-6 loss.
"Pure agony. She barely gets off the court," an ESPN commentator said.
"It's crushing. You kind of want her to go into a private spot in the locker room, but she just went to the first place she could find," added her co-host.
"It's heartbreaking to watch."
It's unclear whether the 28-year-old realised she was being filmed. Regardless, several fans on social media questioned whether the footage ought to have gone to air.
"Come on guys!" wrote one viewer on Twitter. "Let her cry in peace!"
"Tacky," added another.
Um, ESPN Tennis, did you really need to show Petra Martic crying? @ChrisMcKendry #ausopen pic.twitter.com/EN3uHY5iso

— BetStars USA (@BetStarsUSA) January 18, 2019