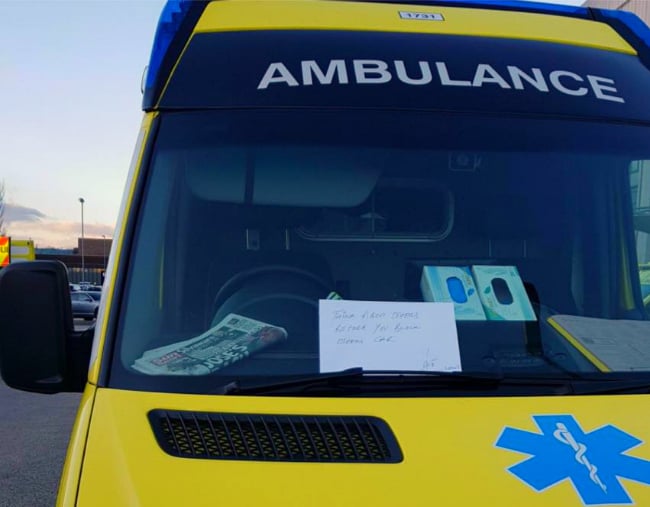 A 23-year-old paramedic was waiting for his next call out outside his Emergency department when he spotted an angry note on a nearby ambulance.
Not to say thanks, or to acknowledge the hard and often gruelling work of paramedics and emergency services workers.
But to not-so-kindly request the driver re-think their parking situation.
In a since-hidden public Facebook post, British EMT Zain Ali Kazmi shared two photos of the note which read in capital letters, 'Think about others before you block others' car. A+E Consultant'.
"Came out of ED (emergency department) to find this!," his Facebook post read.
"Another note on an ambulance this time from an A&E consultant outside A&E because he was blocked in a bay where he shouldn't have parked himself!