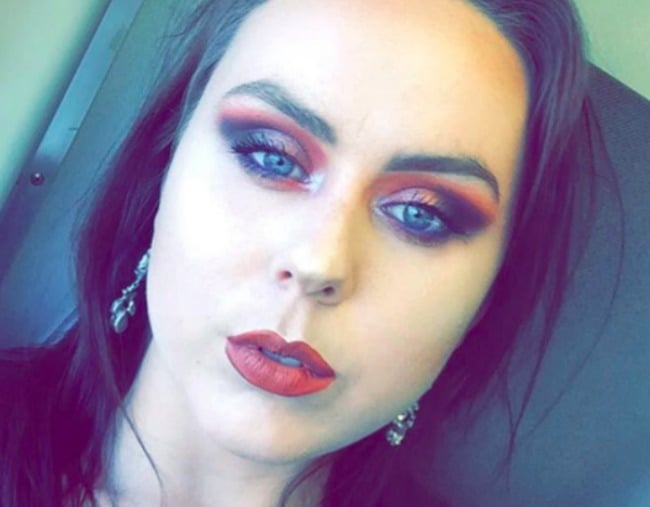 WARNING: Do not proceed if you're eating a meal. Trust us. 
Hayley Johnsen was taking a relaxing bath in her swanky Californian hotel room when she saw something that looked like a Tic Tac on the floor.
A wriggling Tic Tac.
When Hayley looked closer, she realised the hotel's bathroom floor was littered with hundreds of maggots.
"It wasn't a tic tac. It was maggot. Then I really open my eyes. Maggot. Maggot. Maggot. HUNDREDS OF MAGGOTS IT SEEMS. COMING DIRECTLY OUT OF THE WALL. ALL OVER THE BATHROOM," the makeup artist wrote on Twitter.
After yelling at her partner to "get the f*ck in here now" – Hayley and her boyfriend decided to get dressed and get the hell out of there as soon as possible.
WE PAID $300 FOR THIS ON A GOD DAMN MONDAY. IN ONE OF THE NICEST CITIES IN THE BAY AREA. pic.twitter.com/fR86V3Ytc5

— hayleyyjay (@hayleyyjay) July 10, 2018
Hayley and her partner, who were staying in a US$300 hotel room at Palo Alto Inn, made their grim discovery at around midnight.
But when the couple approached the front desk to complain about the state of the room, they were offered to move to another room but refused a refund.
"We say absolutely not. It's almost midnight. This is a health hazard. We want our money back now," the beauty influencer tweeted.
After Hayley's partner requested a refund for a second time, the manager refused and demanded the couple check out immediately, leading Hayley to call the police.
I said I'm calling the police then. I didn't know who else the fuck to call — Batman?! I call the cops. Even dispatch was DISGUSTED. they send someone out. The cop takes four seconds to look at our room and says no you can't stay here.

— hayleyyjay (@hayleyyjay) July 10, 2018