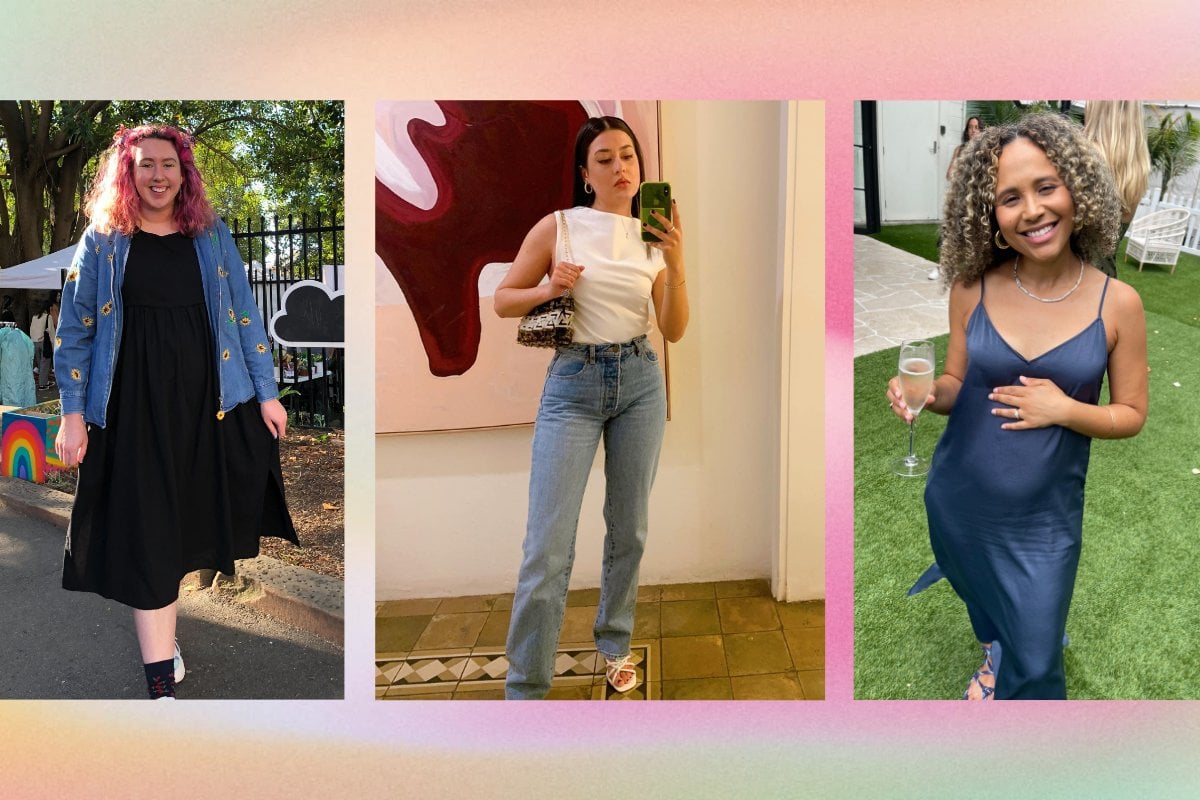 A few years ago, someone told me that there's nothing worse than wearing an outfit you don't feel comfortable in. It's advice that has stuck with me ever since.
I think back to times when I've worn ill-fitting dresses or outfits that weren't quite me, and remember spending the night either adjusting the dress or worrying that I don't look good in said outfit. 
Since then I've made a conscious effort to wear things that make me feel confident, and I almost always come back to the same look when I don't know what to wear.
For me, that outfit is a classic combination of "jeans and a nice top". 
I pair my favourite jeans with a black bodysuit, add as much or as little jewellery as I feel like and shoes to suit the occasion (usually pointy black heels). And I always feel good in it.
I asked our Mamamia community to share the outfit they feel most confident in, so you can take some inspiration or be reminded of what outfit that is for you.
Because we all deserve to feel good in the clothes we wear.
Kee
"A midi silk slip dress always feels like an easy win. Comfy, flattering and chic. Easy to dress up or dress down and go from day to night. Blazer on top with chunky rope sandals for a dressier look, or a denim vest with sneakers for a bit of an edge."