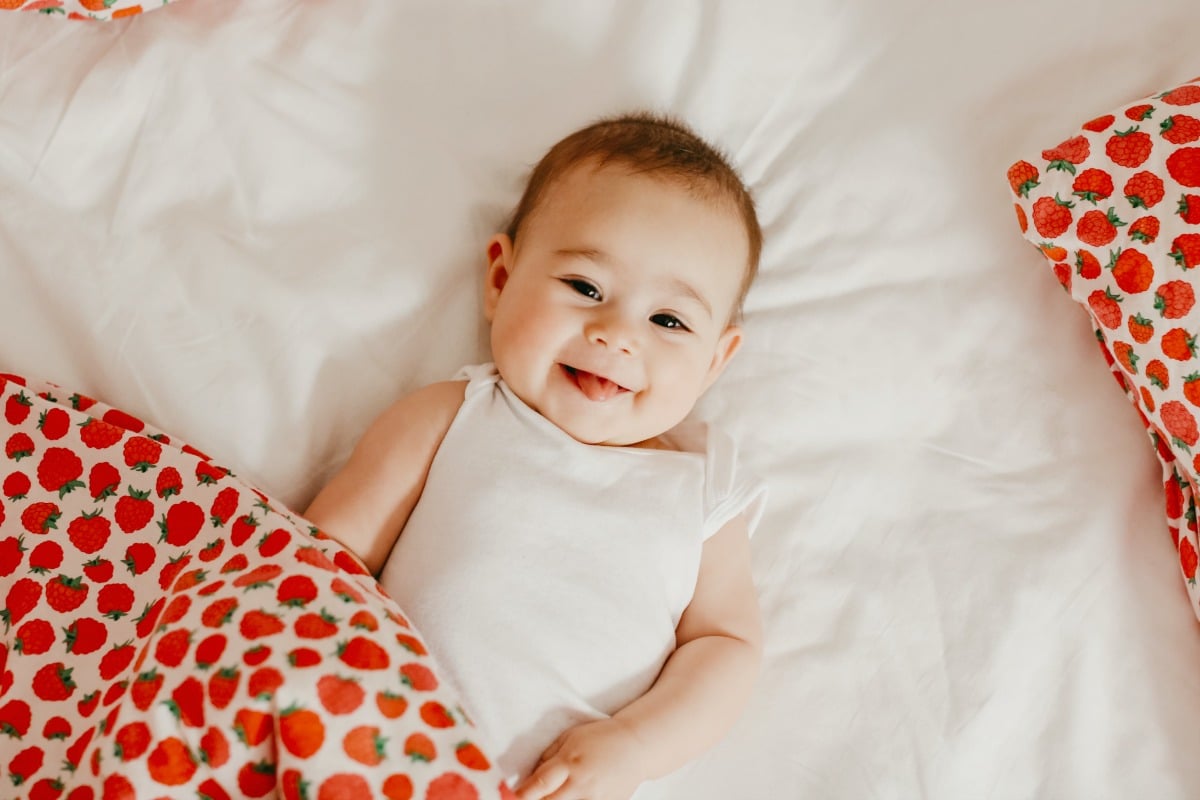 There's no doubt babies are expensive.
And many expectant parents in 2019 will likely be freaking out about the necessary additions to the budget as their little one enters the world.
Not to mention… the whole aspect of looking after such a tiny, fragile human.
Attention new parents: Feeling a bit…overwhelmed? Check out the trailer for our new podcast, The Baby Bubble. From poo explosions to total sleep deprivation, Zoe Marshall and Sean Szeps have got you covered. Post continues after video.
But as we all know, every bit of help counts. We're lucky to live in a country that in most states, offers Government assistance to new parents.
In NSW, this is called the Baby Bundle: a bag valued at approximately $300 bursting with baby products and information to help parents care for newborns.
The NSW Government launched the Baby Bundle in June 2018 as part of the Parents Package 10 point plan in the State Budget. But it has only been available to parents and caregivers of babies born from January 1st 2019, when discharged from hospital.
The NSW Government anticipates around 50,000 Baby Bundles will be distributed in the first six months of the year by 87 public and private maternity hospitals across the state.