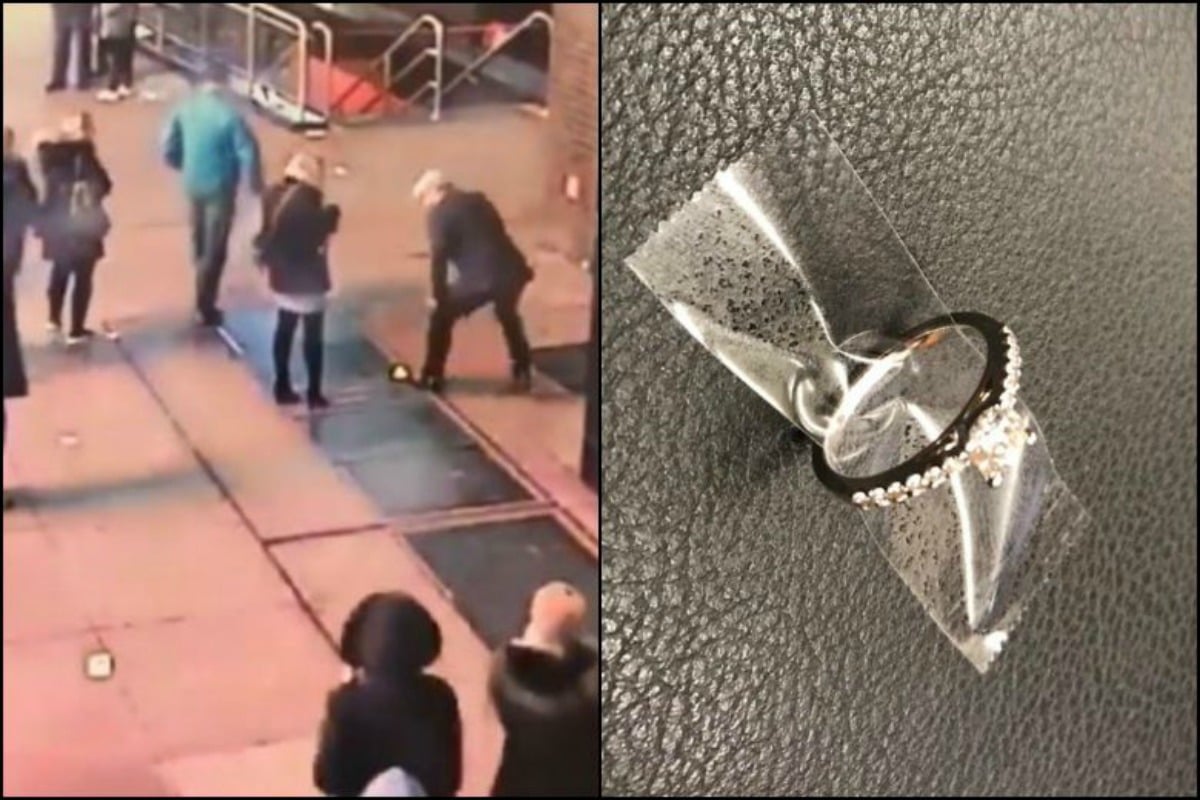 Police are looking for a couple who lost an engagement ring down a grate in New York moments before the man was due to propose.
The New York Police Department said the man had got down on one knee on Friday night and was so excited when she said yes that he dropped the ring.
It fell about 2.4 metres, police said.
Officers have since recovered the ring – and cleaned it – but the would-be bride and groom left without passing on their names or any contact information.
WANTED for dropping his fiancée's ring in @TimesSquareNYC!
She said Yes – but he was so excited that he dropped the ring in a grate. Our @NYPDSpecialops officers rescued it & would like to return it to the happy couple. Help us find them? ???? call 800-577-TIPS @NYPDTIPS @NYPDMTN pic.twitter.com/tPWg8OE0MQ

— NYPD NEWS (@NYPDnews) December 1, 2018
The NYPD has released pictures of the couple and the ring in the hope of reuniting them with the jewellery.