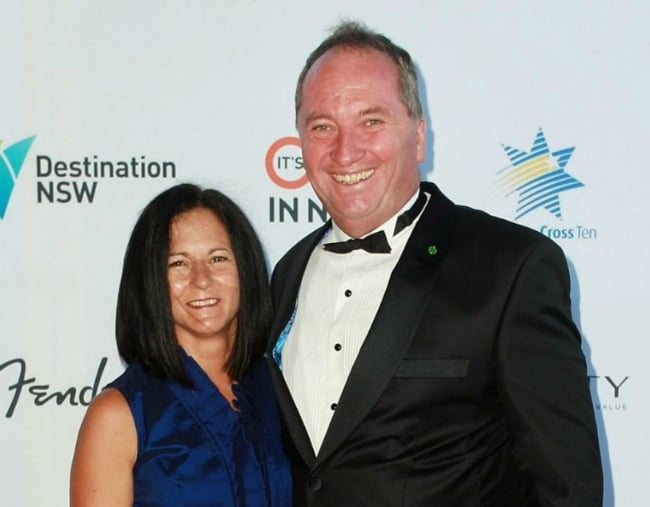 Barnaby Joyce's ex-wife Natalie has spoken for the first time about her ex-husband's paid interview with Sunday Night earlier this month.
In an interview with the Australian Women's Weekly – which the magazine notes was "unpaid and candid" – Natalie Joyce said she was not surprised the former deputy prime minister and his new partner, Vikki Campion, sold their story.
"I wasn't surprised she sold their 'exclusive' story, and certainly not surprised the $150,000 went to her child, but it begs the question, if Barney agreed to be a part of it, how could he allow his four girls to be overlooked?
"In saying that, I wouldn't want a cent of that money. It was all we could do to watch it without throwing a brick at the TV!"