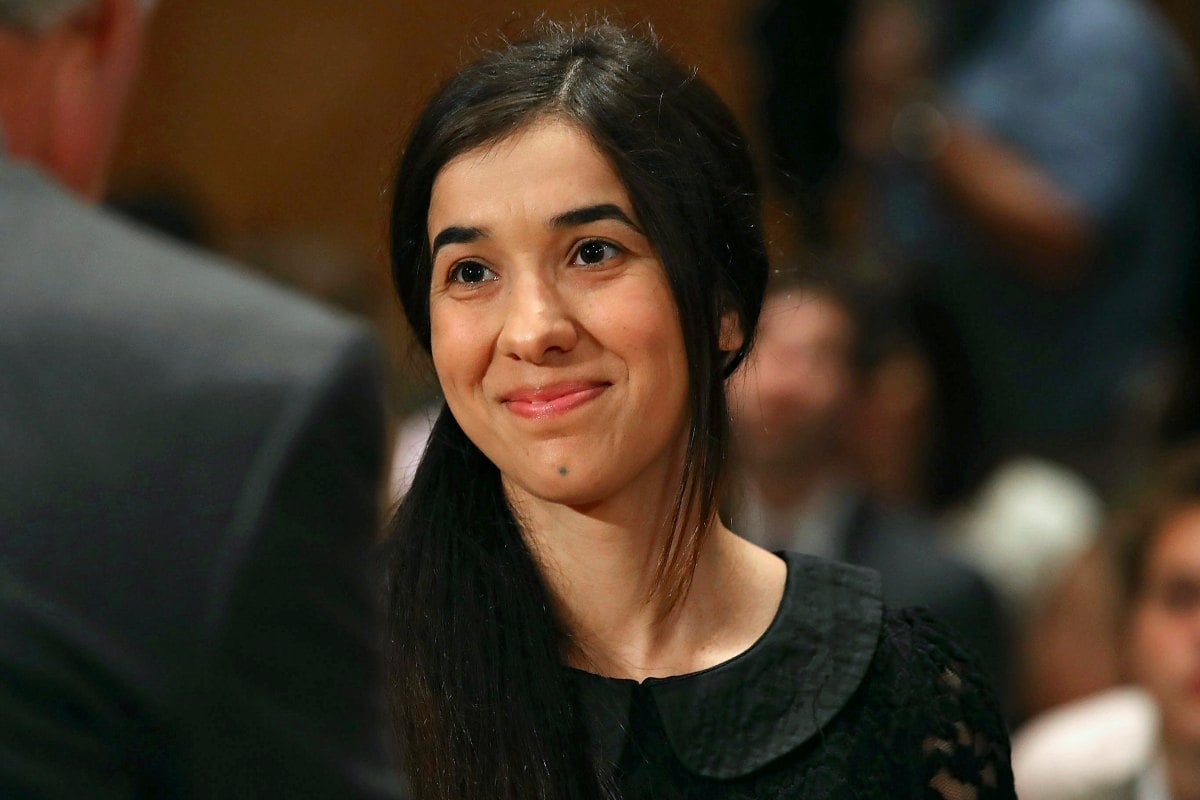 Over the years, the Nobel Peace Prize has chosen some doozy candidates, but it remains one of the world's most pre-eminent honours. Tonight, the Norwegian Nobel Committee will give the 2018 Nobel Peace Prize to Nadia Murad and Dr Denis Mukwege. Both these people have fought for years to end sexual violence in armed conflict.
Nadia Murad grew up in a small town in northern Iraq. She dreamed of becoming a teacher or a beautician. But in 2014, her life was torn apart when ISIS forces swept through her village in an effort to kill the men in her community, enslave the women and girls, and convert the boys. Nadia is a member of a small religious and ethnic community. Although they believe in one heavenly God, ISIS believe they are devil worshippers. That day, Nadia was kidnapped, trafficked to Mosul and sold into sexual slavery. She was beaten and brutally gang raped for a month before finally escaping.
As in so many communities, Nadia, and women like her who are so brutally assaulted, feared the shame of their community. But she bravely stood up and told her story. What happened to Nadia was not her fault. The only person to blame for rape is the rapist. But what Nadia experienced was not just rape, it was part of a campaign to eradicate her community. It was genocide.
As difficult as it can be for survivors to tell their stories, Nadia sat before the United Nations Security Council and told the world what had happened to her. She told them of the pain and suffering she experienced at the hands of ISIS. She told them what they'd done to her whole community.
Watch: ISIS survivor Nadia Murad's plea to Australia. Post continues after…