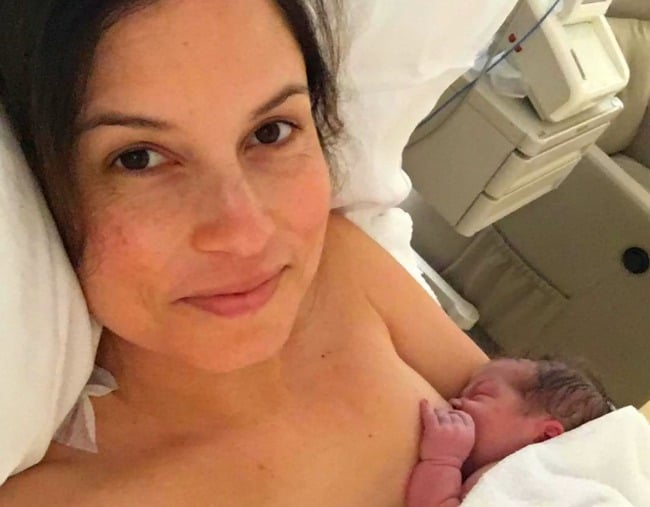 Australian singer Missy Higgins has given birth to a baby girl, Luna.
Posting a post-birth shot on Instagram of herself with her new daughter, Higgins captioned the photo "Welcome to the world little Luna."
In the photo, the singer is glowing, and her newborn is laying on her chest, calmly nursing.
The 34-year-old singer announced she is expecting her second child with husband Dan Lee, while she performed before Ed Sheeran's in Perth, in March this year.
The couple are also parents to three-year-old son Samuel Arrow Lee.
View this post on Instagram