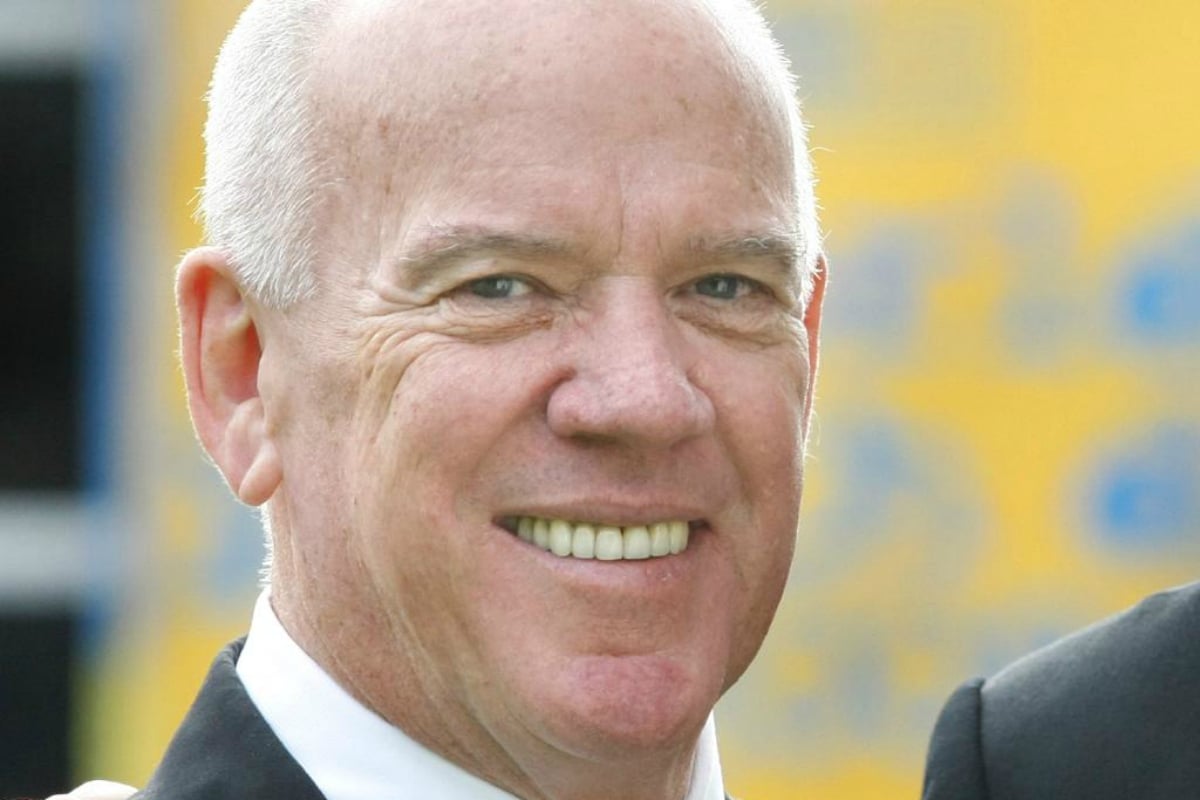 Veteran Australian journalist Mike Willesee has died following a battle with throat cancer.
Willesee started his 50-year television career with the ABC before high-profile periods with the Nine and Seven networks.
The 76-year-old was known for his uncompromising interview style and willingness to push the envelope.
His famous interview with former Opposition Leader John Hewson on the GST was widely credited with changing the course of the 1993 federal election.
Born on June 29, 1942 in Perth, Western Australia, Willesee was the son of ALP Senator Donald Willesee.
He was first introduced to Australian audiences in 1967 on the ABC current affairs program This Day Tonight.
The journalist's fearless interviewing style earned the wrath of many of his subjects but also made him an influential figure.
In April 1967 the Holt government decided not to reappoint ABC Chairman Dr James Darling – a move attributed to Willesee's critical coverage of Holt's policies on the ABC.
Willesee went on to host the ABC's flagship current affairs program Four Corners from 1969 to 1971.
That year commercial television beckoned so Willesee shifted to the Nine Network as host of A Current Affair.
In 2002 he was inducted into the TV Week Logie Awards Hall of Fame.
On Friday afternoon, Channel 7 released a statement about Willesee's passing.
"We are deeply saddened to hear Veteran Australian television reporter, Mike Willesee, has lost his battle with throat cancer at the age of 76.
"The Perth-born journalist was known for his masterful interviewing skills.
"Willesee dominated Australian television current affairs for 50 years setting an industry standard that few were able to match.
"His final major TV investigation was for Seven's flagship news and public affairs programme Sunday Night.
Our thoughts are with his family."