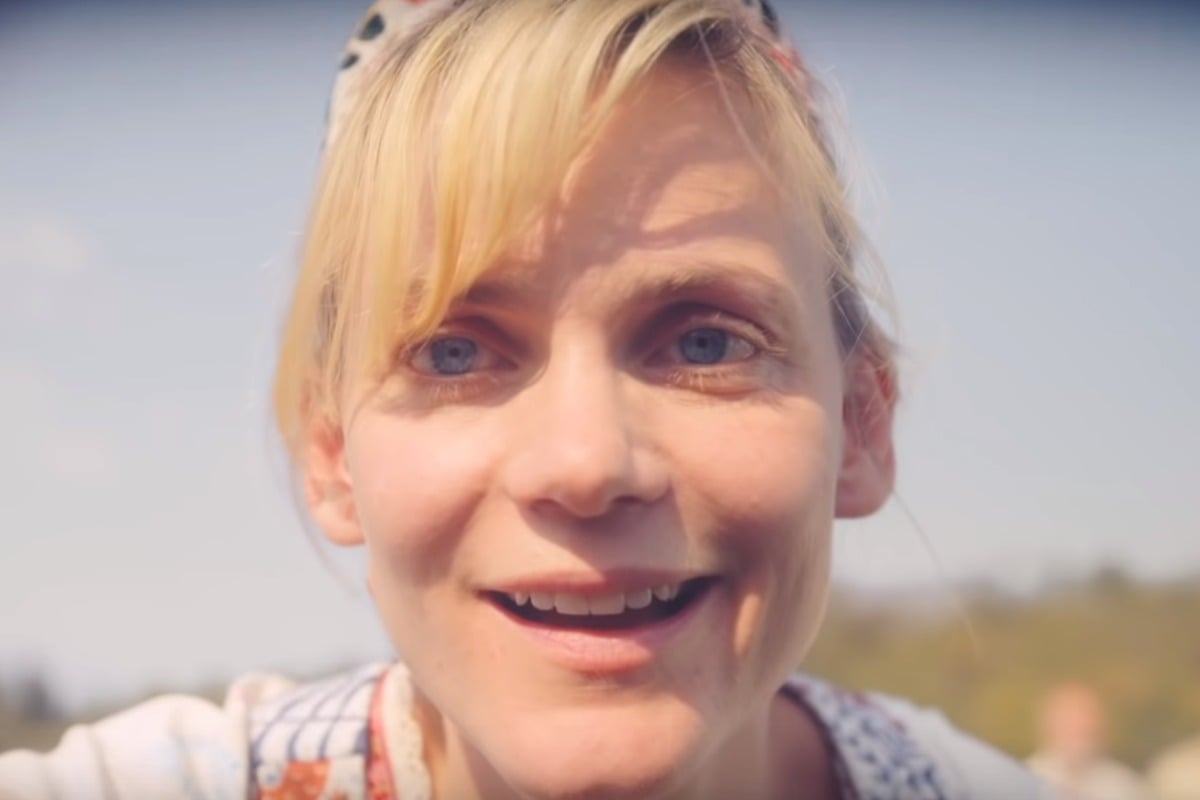 Oh boy.
You may remember watching a lil' film called Hereditary last year.
You may also remember Toni Colette crawling across the ceiling like a spider.
And that scene… IN. THE. CAR.
Hereditary is possibly one of the most unsettling movies ever made and one that stuck with you for weeks after you watched it.
And now its director, Ari Aster, is back with a creepy new film.
Watch the trailer for Midsommar. Post continues after video…

Midsommar is set in a remote Swedish town, during what appears to be some kind of pagan festival/cult gathering.
As the camera pans over a green field, a voice-over says: "You can't speak. You can't move. But this opens you up to the influence. And it breaks down your defenses. Trust me. Alright? You're gonna love it".
The cast are dressed in white dresses and flower crowns and they're attending a festival, that only happens every 90 years. But instead of taking pingers and cutting sick on the dance floor, they seem to be gutting bears and killing people. ¯\_(ツ)_/¯
What makes Midsommar so unsettling is its colour palette.
Most of the main scenes seem to be set in broad daylight and the cast is basked in bright yellows and soothing whites.
Here's what people are saying so far:
#Midsommar's trailer is giving us Wicker Man vibes. And we're here for it. https://t.co/uirpzbkGPm pic.twitter.com/v5RPFczb3G

— Nerdist (@nerdist) March 7, 2019