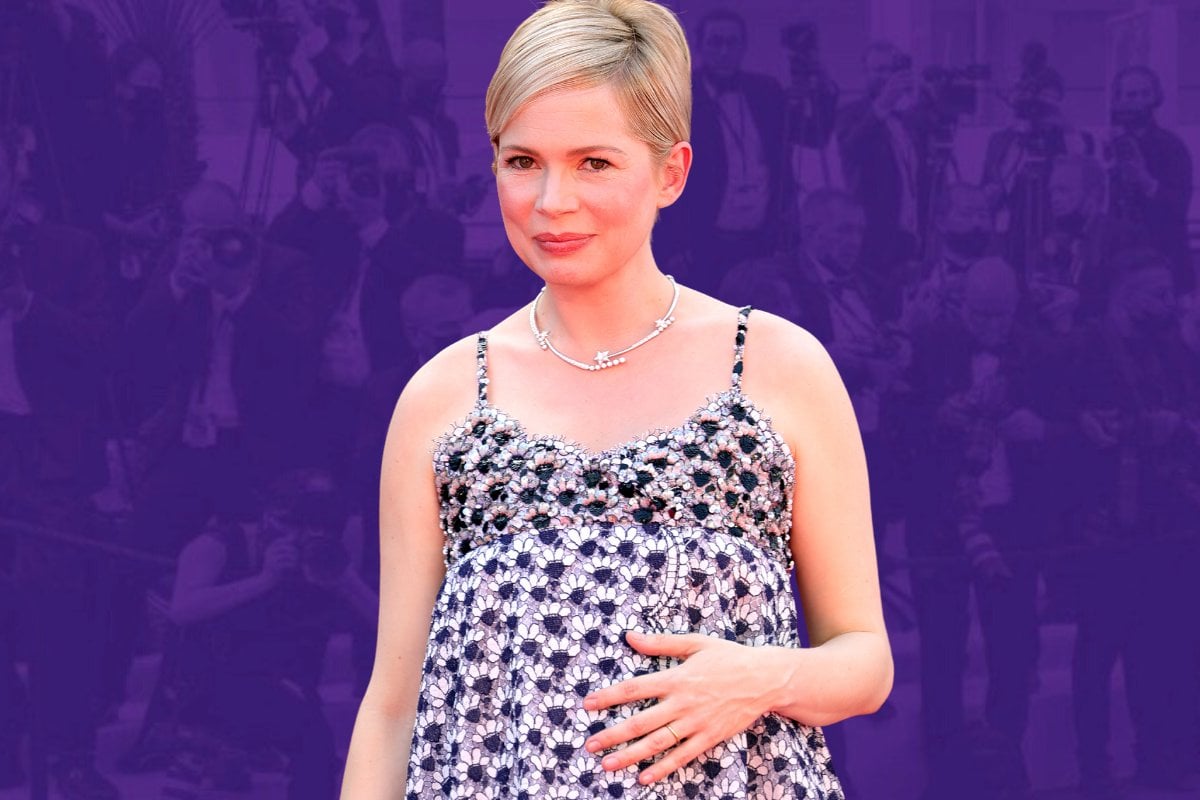 Michelle Williams has faced some major milestones in her 41 years. And many of those defining moments have played out with the press watching her every move.
Last month, Williams announced she is expecting her third child with her husband Thomas Kail, who is best known for directing Hamilton. 
"It's totally joyous," the Oscar-nominated actor told Variety. "As the years go on, you sort of wonder what they might hold for you or not hold for you. It's exciting to discover that something you want again and again, is available one more time. That good fortune is not lost on me or my family."
It will be their second child together, with son Hart born in 2020. Williams also has 16-year-old daughter Matilda from her relationship with the late actor Heath Ledger. 
Speaking about her pregnancy so publicly is something that's highly unusual for Williams. She's someone who is notoriously private. A person who has walked a delicate path of promoting her films, engaging with the press while also trying not to reveal too much about her personal life. 
Especially given what she's endured.
As she famously told an interviewer: "I would tell you everything, in the spirit of women sharing with each other but the Internet's an a**hole."
Watch: The anniversary of Heath Ledger's death. Post continues below.
Williams' first high-profile romance was with her Brokeback Mountain co-star, Heath Ledger. Williams and Ledger played an unhappy husband and wife in the 2005 American romantic drama, but behind the scenes of the movie, they themselves fell in love.
Just before the critically acclaimed movie opened in cinemas, Michelle gave birth to the couple's daughter, Matilda Rose Ledger, who is now 16 years old.
Listen to the latest episode of Mamamia's entertainment podcast, The Spill. Post continues after audio.
The media attention intensified when they split after three years together, and five months later, in January 2008, Heath Ledger was found dead of a drug overdose in the New York apartment he was renting at the time. 
In her book This Will Only Hurt a Little, Williams' Dawson's Creek co-star and longtime best friend, Busy Philipps, wrote that before Ledger's death, she believed the couple would find their way back to each other.