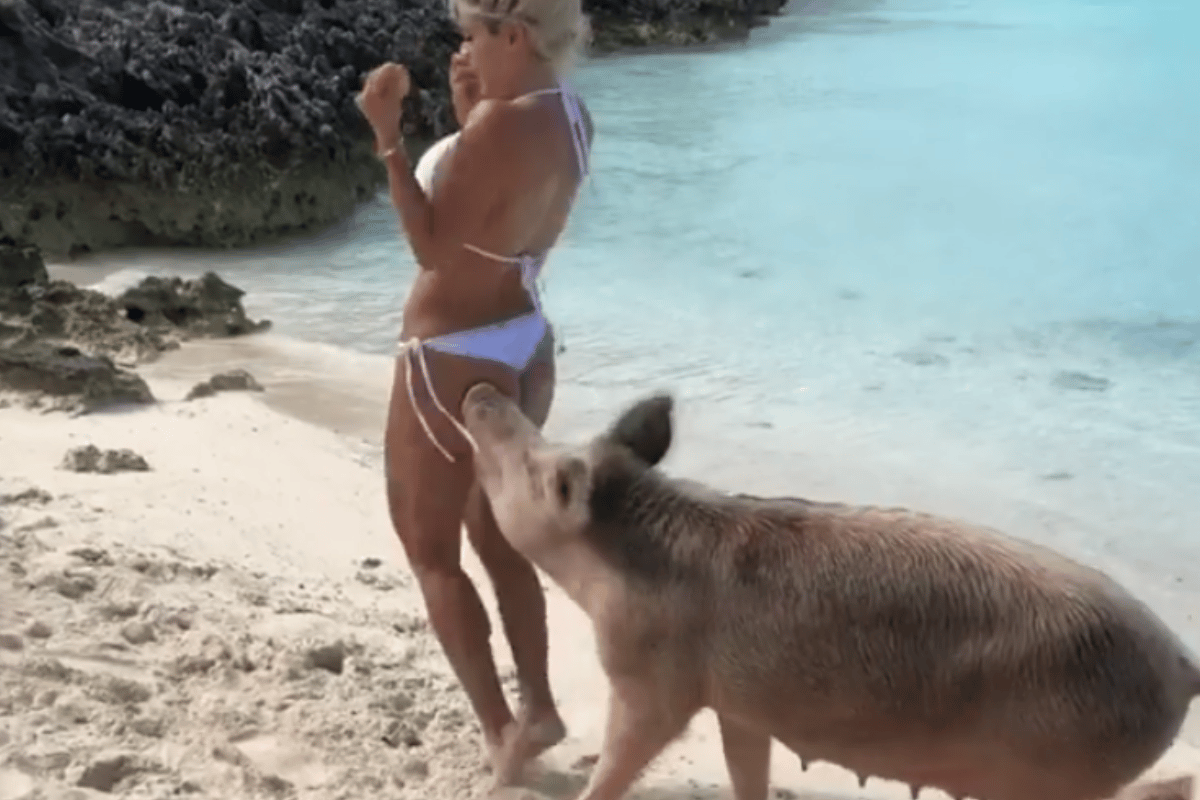 The adorable swimming pigs on an uninhabited island in the Bahamas are an Instagrammers dream.
Search #pigisland on the gram and you'll be greeted with more than 25,000 images – mainly of Insta models posing with the cute animals or swimming with them in the crystal clear water.
You might remember seeing models like Bella Hadid swim with the pigs as part of the promo video for the ill-fated Fyre Festival, as featured in Netflix's Fyre: The Greatest Party That Never Happened.
So. It seemed like the perfect place for fitness model Michelle Lewin to film her own content to share with her 13 million Instagram followers.
Things started off well. The Venezuelan model shared videos of herself cuddling the pigs and piglets on the beach and in the water. It was cute – like the rest of the images with the hashtag.
But then things… wrong. Lewin turned her backs to the pigs and walked along the beach. This was a mistake.
 

View this post on Instagram