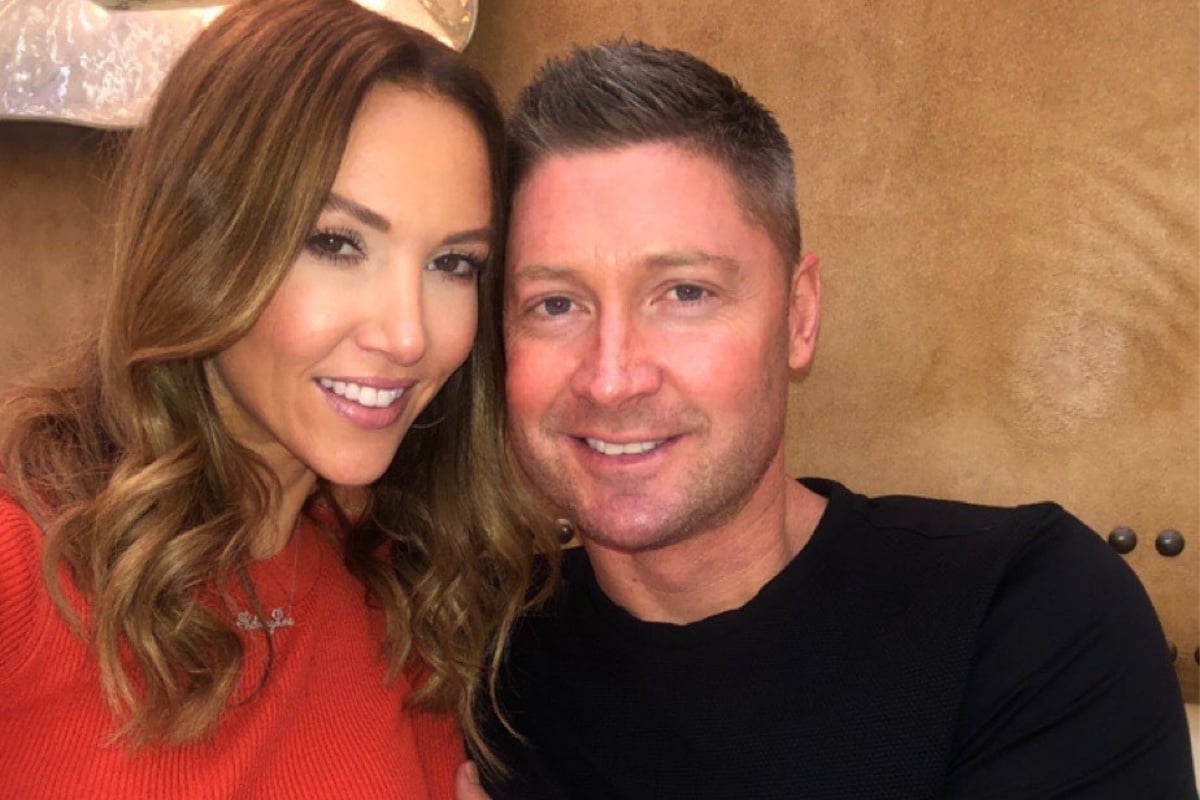 Former Australian cricket captain Michael Clarke and his wife Kyly have separated after seven years of marriage.
The couple issued a joint statement to The Australian on Wednesday night.
"After living apart for some time, we have made the difficult decision to ­separate as a couple, amicably," it said.
In 2016 Michael Clarke went on the Kyle and Jackie O show to share the story of his first date with Kyly. Post continues below video.
"With the greatest of respect for each other, we've come to the ­mutual conclusion that this is the best course for us to take while committed to the co-parenting of our daughter."
The newspaper reported the couple had been living apart for five months, after Michael moved out of their $12 million home in eastern Sydney suburb of Vaucluse home into their Bondi beachfront home, worth $8 million, and they had reached financial and co-parenting arrangements.
The divorce is reportedly worth around $40 million.
"We'd like to acknowledge the wonderful support we've had from family and friends, and at this time request privacy so that we can manage this next stage of our lives," the pair said in a statement.
It is understood they are amicable, still train at the gym together, and there is no third party involvement.