Meryl Streep is a veteran when it comes to the Academy Awards.
The 68-year-old is the most Oscar-nominated actress in history with 21 nominations and has been attending the ceremony for close to 40 years.
But for all those years, at all those red carpets, there's been someone else who's been attending just as long but with no official nominations to show for it – her husband of 40 years, sculptor Don Gummer.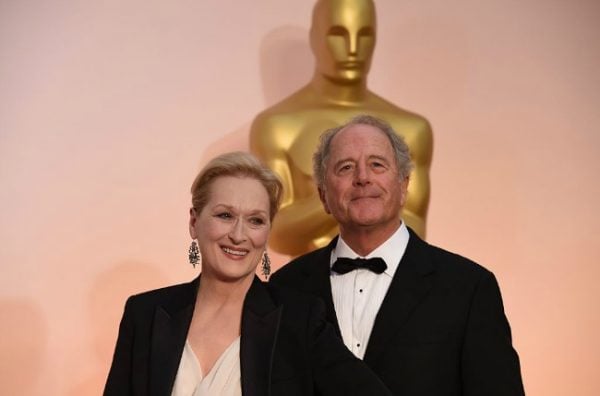 And the couple's daughter, Louise Gummer, shared a hilarious story on Twitter after the Oscars last night about what they did to make their dad feel better about the whole thing.
"Fun fact: We once made my dad a fake Oscar for acting comfortable at these things for 40 years straight," she tweeted.
Her Twitter account has since been made private, but not before her story quickly went viral.