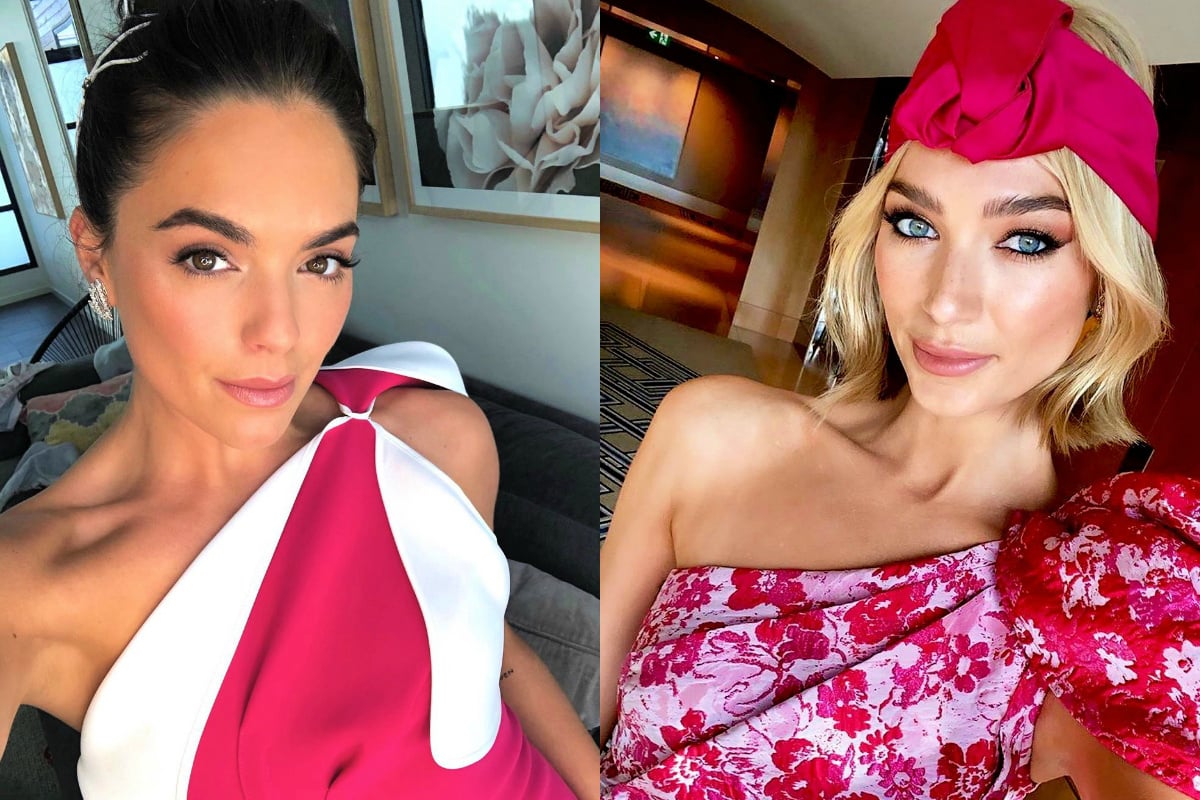 Mamamia understands that Australians have diverse views when it comes to events like the Melbourne Cup. You can read more about the facts around horse racing in 2019 here, a defence of the industry here, and the perspective of some animal rights activists here.
Today, there's no doubt your Instagram feed is full of women dressed up in bright dresses and hectic headwear for the 2019 Melbourne Cup.
Wearing really, really high heels and holding clutches with perfectly manicured nails, Aussie celebs and influencers look pretty immaculate in their race day getups, all flawless skin, fluttery lashes and lipstick somehow not halfway down their chin.
Side note – check out some races beauty inspiration in our Style Street: Races Edition video below. Post continues after video.
But don't think for a second they all just rocked up looking like that. No.
Preparing to attend the Melbourne Cup is a pretty big operation. Think: spray tans, manicures, celebrity stylists, facials, hair and makeup artists. It's a lot.
To find out exactly what goes into those glam Melbourne Cup photos all over Instagram, we asked five Aussie celebrities, businesswomen and influencers – Rozalia Russian, Michelle Battersby, Steph Claire Smith, Olympia Valance and Tegan Martin – to give us a behind-the-scenes look into how they got ready for the 2019 Melbourne Cup.
1. Rozalia Russian, influencer and brand ambassador (@rozalia_russian).