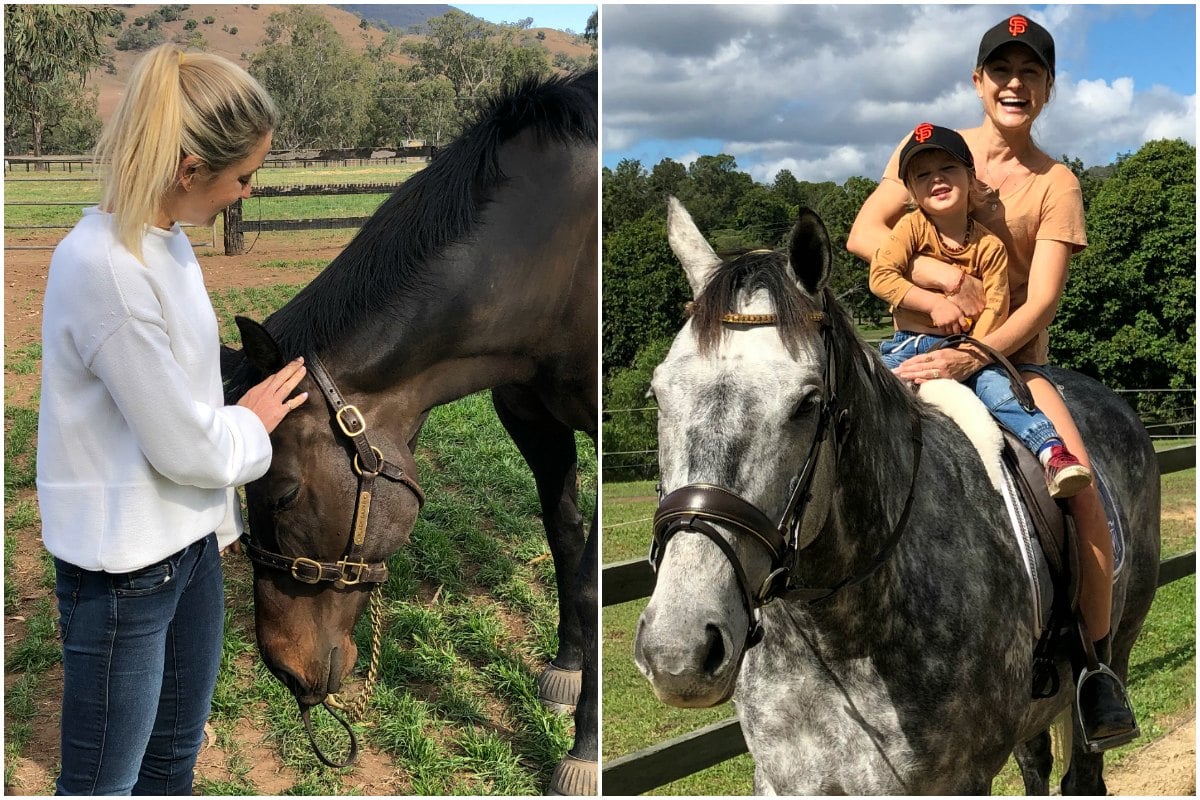 Mamamia understands that Australians have diverse views when it comes to events like the Melbourne Cup. You can read more about the facts around horse racing in 2019 here, a defence of the industry here, and the perspective of some animal rights activists here.
Realistically, horse racing is not going to stop. Its origins date back to 459 BC. So if you're concerned with the welfare of horses while they are racing, isn't now the most important time in history to lean into the industry and be a voice for change, rather than say #NupToTheCup?
Former US president Barack Obama said last week: "Woke people who simply call out others without trying to educate or improve society aren't activists".
I've always been a believer in walk the walk before you talk the talk. Which is why as a horse-lover, I am a part owner in a racehorse.
Working as a journalist and presenter, I found myself increasingly attending race day events. It didn't go unnoticed that there were protestors outside. At this point I want to say to those people, high-five to you. You have my full respect. I also appreciate that if you live your life by vegan practices, or don't believe animals should have any commercial gain, then I understand this isn't for you.
Do racehorses have a voice in any of this? I'm still actively learning, but here's what I can share.
Chautauqua, dappled grey gelding, at one stage regarded as 'the world's best sprinter', proves in my opinion, just how loud horses' voices can be.
He won over $9 million in prize money, before deciding, he'd had enough. In his trainer's words, "inexplicably he stopped. Actually, no… he just didn't start. You can lead a horse to the line but you can't make him move." Chautaqua was given one last chance to race at Moonee Valley.