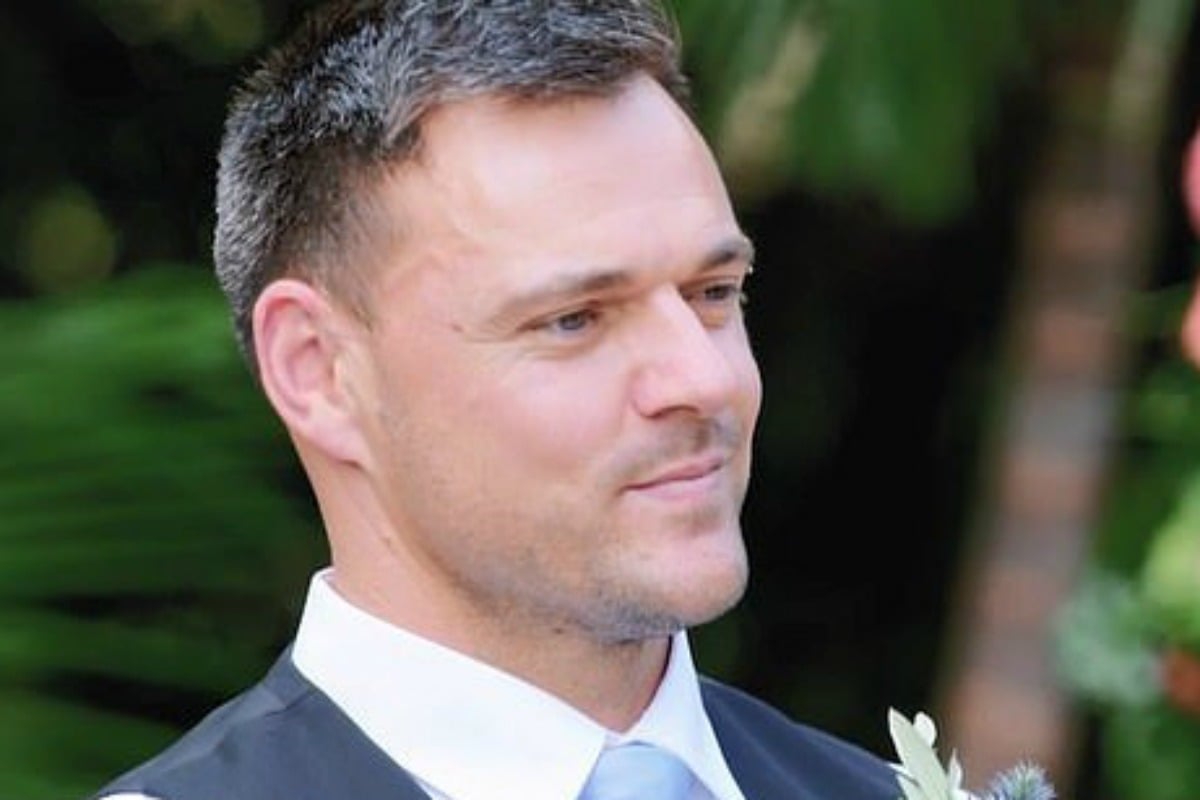 To catch up on all the Married at First Sight 2019 recaps and gossip, check out the Twins recaps, visit our MAFS hub page and join our 'Married at First Sight Lols' Facebook group. We've got you covered.
Channel 9 is backing Married At First Sight expert Mel Schilling as viewers of the show call for her to be fired.
Viewers shared their anger at Schilling reprimanding Bronson Norrish for calling his new wife Ines Basic a very bad word – one that rhymes with "hunt" – during Sunday's episode.
"When you use language like that in relation to a woman, how do you expect her to respond to you?" Schilling told Bronson.
"A tip from me to you: Don't use language like that if you want any chance of a relationship with a woman."
Listen to our Married at First Sight recap podcast. Post continues below audio.
However she didn't call out Ines for her many hurtful comments to Bronson – from telling her new husband to remove his eyebrow ring the moment she met him at the altar to claiming she got "inbred vibes" from him.
Many viewers were outraged by this perceived double standard and on Monday a Change.org petition calling for Schilling to be sacked received nearly 30,000 signatures.
The petition also alleged comments are being deleted and people blocked from the Channel 9 and MAFS Facebook pages.
When contacted by Mamamia, Channel 9 said they were shocked at the backlash against Schilling.
"There were 12 women in the room that night and a man used language that was highly insulting and inflammatory in reference to his wife. Mel acted in the only way appropriate by calling out the language – language that is not ever considered acceptable anywhere, anytime.
"We are shocked at the backlash Mel has received for defending another woman."
A Nine spokesperson told news.com.au the network reserved its right to moderate, block and ban users who broke its "community guidelines" on social media.
"We take our duty of care seriously, and vigilant social media moderation is an important part of this. Nine's social media team act proactively to moderate appropriately."