With news that Prince Harry and Meghan Markle are finally engaged, the world is eagerly awaiting the next royal wedding early next year.
But, if you were hoping for Princess Meghan to join the British royal family, you may end up being bitterly disappointed.
You see, while her rank will be princess, this is only by marriage. So we can't go around calling her 'Princess Meghan' after their wedding – just like we can't call her future sister-in-law 'Princess Kate'.
Rather, her title will be Her Royal Highness Princess Henry of Wales.
Because, in case you missed it, Harry's birth name is not at all Harry. It's Henry.
LISTEN: Mia Freedman, Monique Bowley and Jessie Stephens discuss everything Meghan Markle on the latest episode of Mamamia Out Loud. Post continues below. 
As for the surname, Harry uses Wales – the geographical area over which his father holds title – though Mountbatten-Windsor, the name of the Royal House, is used when necessary.
Meghan Mountbatten-Windsor? Meghan Wales? Rolls off the tongue, right?
But just to add to your confusion, Her Royal Highness Princess Henry of Wales won't be her only title.
If Harry is, as predicted, made the Duke of Sussex when he is married, Meghan will be known as Her Royal Highness Duchess of Sussex.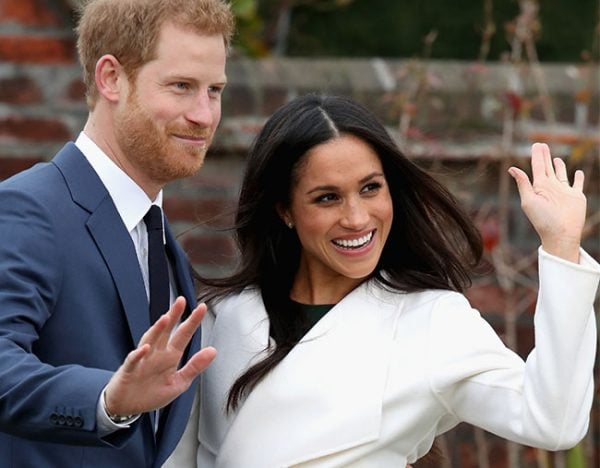 What's more, because Meghan's real name is in fact Rachel, there had been speculation she would need to adopt her birth name after the royal wedding.
Kate Middleton was made to abandon 'Kate' and become 'Catherine' when she entered the Royal family, and her official royal title is Her Royal Highness The Duchess of Cambridge.
However as Buckingham Palace's engagement announcement named her as Meghan, it's now unlikely she'll revert back to Rachel next year.
Excuse us, while we recover from the realisation that everything in the royal family is SO DARN COMPLICATED.
(Also, congratulations Harry and Meghan! ... Or should we say Henry and Rachel?)
For everything Prince Harry, Meghan Markle and the Royal Wedding, visit our Royal Wedding hub.
You can listen to the full episode of Mamamia Out Loud, here.