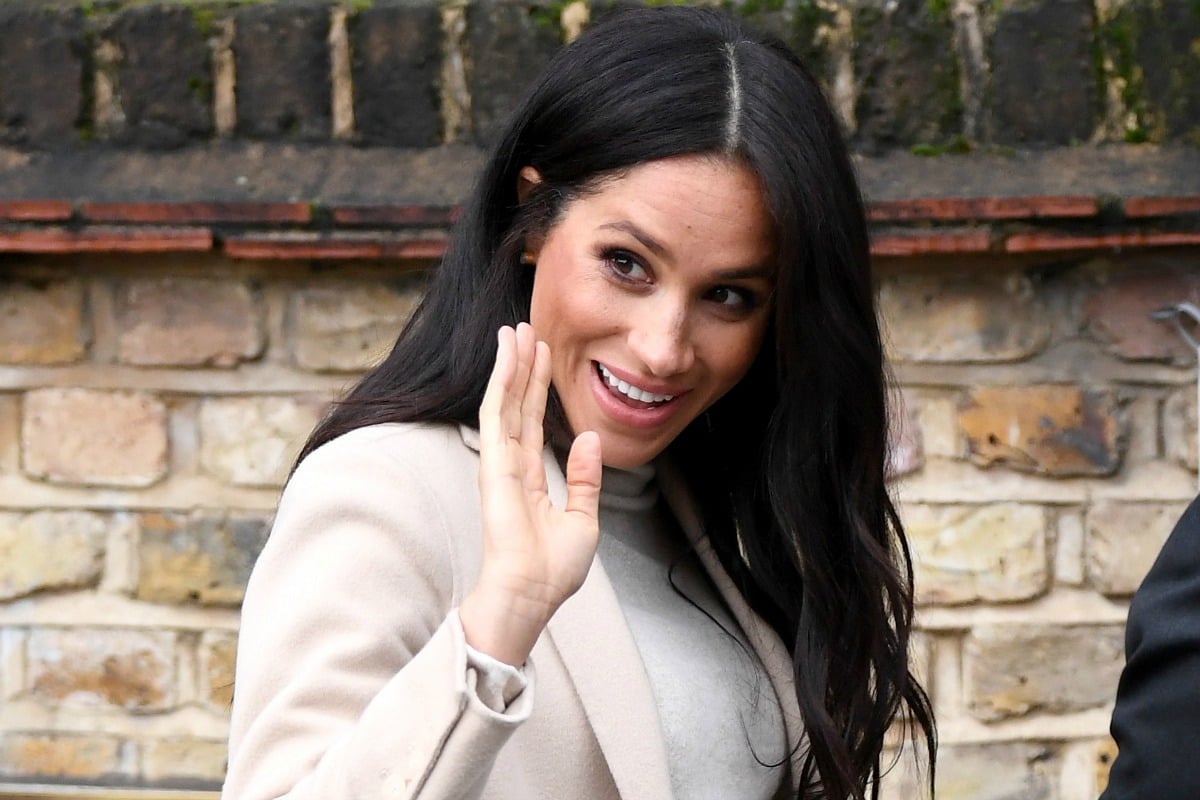 To catch up on all things royal family, make sure you check out our Royal Hub. We've got you completely covered.
Just one week on from the announcement of her royal patronages, Meghan Markle has made her first official visit to animal welfare charity Mayhew.
But while the Duchess of Sussex was meeting the shelter's staff and volunteers, it seems one woman in particular gave the Duchess an interesting compliment.
"What a lovely lady you are," Peggy McEachrom told the mum-to-be.
"And you're a fat lady!" she added, pointing to the Duchess' baby bump.
"I'll take it!" Meghan immediately responded.
Although the comment sounds harsh out-of-context, it's clear from footage of the moment that it was meant as a kind, friendly compliment about Meghan's late stage of pregnancy and not as an insult.
Do my ears deceive me? Quite possibly the first time the Duchess of Sussex has been called a "fat lady" and loved it pic.twitter.com/xR2NelQyAW

— Hannah Furness (@Hannah_Furness) January 16, 2019
McEachrom also added that she believes Meghan and Prince Harry will have a son.
"Glad to see you so well. You'll soon be having a little baby boy!" McEachrom said.
"Oh, you think it's going to be a boy?" Meghan responded.
"It's a surprise. We don't know what we're having. I ask everyone what they think, and everyone has a very strong opinion about it."
Meghan recently admitted that she is pretty far along in her pregnancy.
"We asked her how her pregnancy was going and she said she was six months and she tapped her tummy," Carla Gandy told People magazine after meeting the Duchess on Monday.
From volunteering to attending an event to becoming a foster carer — do something amazing for animals in need and support the fantastic work of @TheMayhew: https://t.co/ZGwXSqUk83 pic.twitter.com/yFPxEWCp7X

— Kensington Palace (@KensingtonRoyal) January 16, 2019