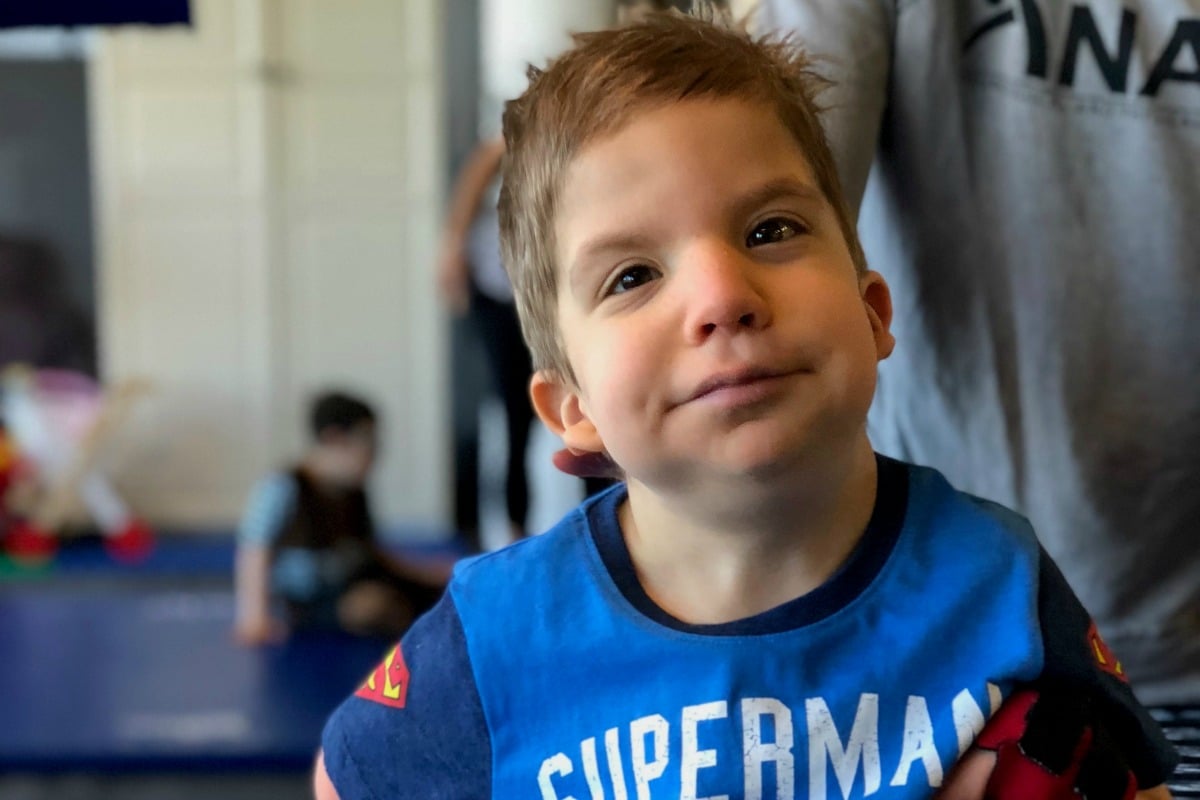 We first realised our son Cooper, six, had Epilepsy two years ago, most likely resulting from his chromosome deletion. Cooper faces many challenges daily as he learns to walk and talk and feed, but hands down his Epilepsy has been his worst hurdle to date. We've tried an array of traditional medications over the years but with very little success.
Throughout our trial of the various medications, he was still having a lot of seizures. Most of the seizures were what we call 'knockouts', where he would go stiff and stare vacantly for 60 to 90 seconds. After these seizures it was like he had jogged a marathon, Coop would sleep for up to five hours. He was averaging about 10 of these a week and sometimes two to three a day.
We tried everything, hoping for some miracle – nothing worked, not even the strongest medications.
The first I heard about cannabis oil was through a therapy mum. Coop does most of his therapy at the NAPA Centre in Lane Cove. One of the mums there had been sourcing cannabis oil from a health and wellbeing store in Western Australia. I thought why not and ordered some too – we had nothing to lose. The cannabis oil was OK, but it certainly wasn't stopping Cooper's seizures.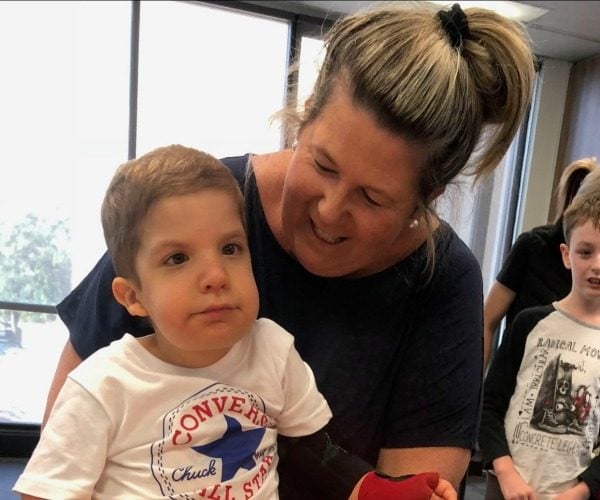 I persevered with it until the government put a freeze on this type of cannabis oil and we then we couldn't buy it anymore. Later, I went to a Hemp Expo and found a place in Nimbin that sold cannabis products. My husband and I knew this would be risky but were out of options.
We were very keen to get Cooper on a medical cannabis clinical trial but, unfortunately, he didn't fit the criteria.