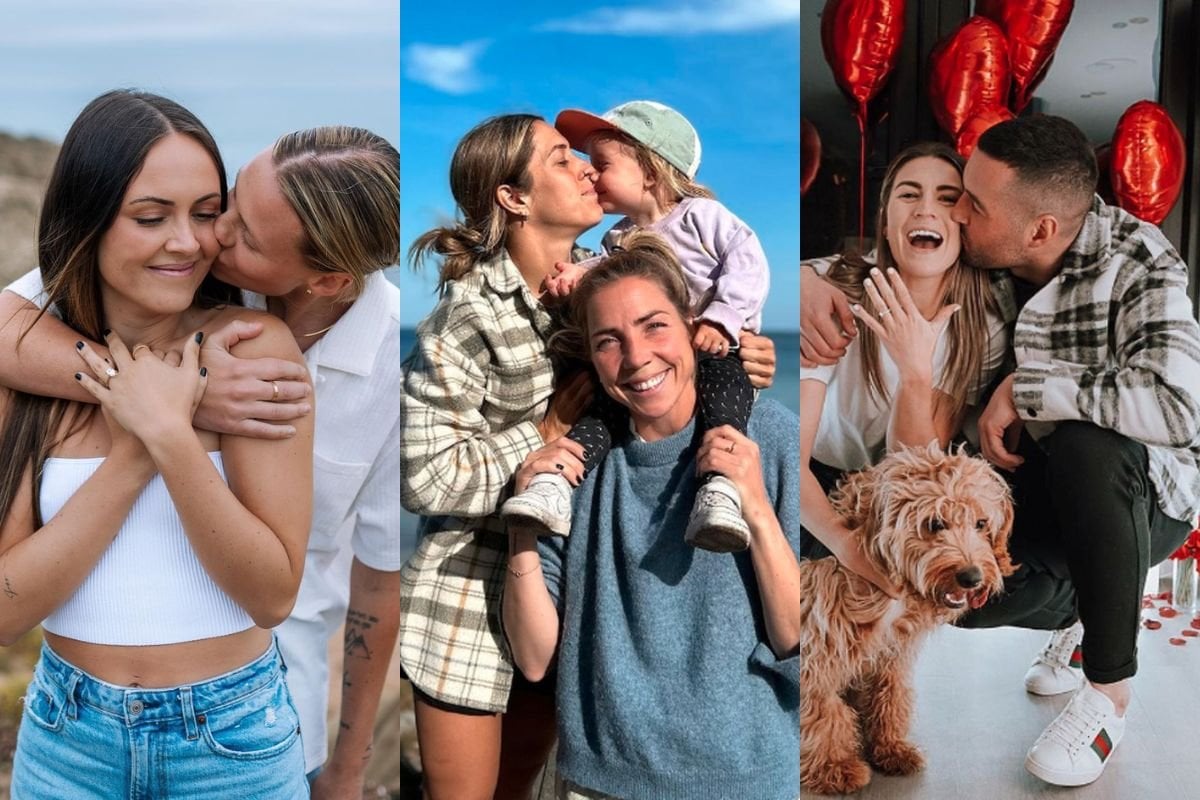 Right now, the world is obsessing over the magic of the Matildas.
The football team have just made it into the semi-final stage after beating France 7-6 in an intense penalty shootout.
While the Matildas are fighting for World Cup victory, their partners are cheering them on with the rest of Australia (or even playing themselves).
From four engagements to a chance encounter on the field, here is everything we know about these Matilda relationships.
Emily van Egmond and Kat Thompson.
The Matildas midfielder knew Kat Thompson was the one for her "early on" in their relationship.
After meeting in 2022, it was clear their relationship was special, Emily told New Idea.
"I feel like she brings out a really good side of me," she shared. "I'm very happy."
And in May 2023, Emily proposed to Kat on a cliff overlooking the ocean in San Diego, California.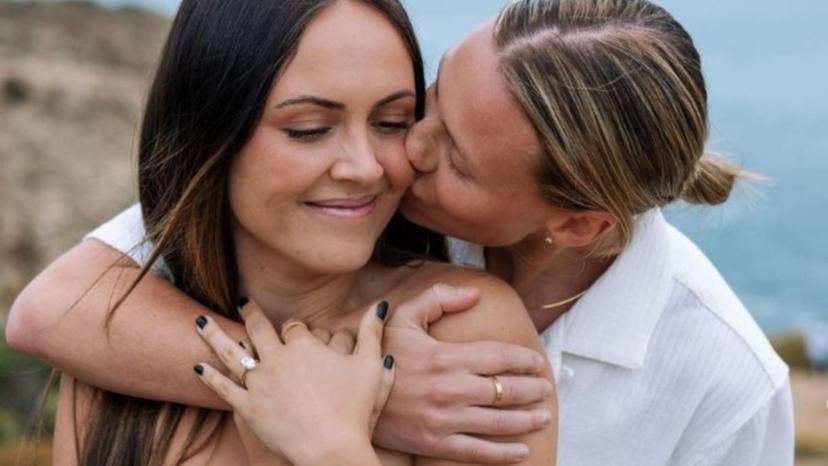 Emily van Egmond and Kat Thompson. Image: Instagram @emilyvanegmond10