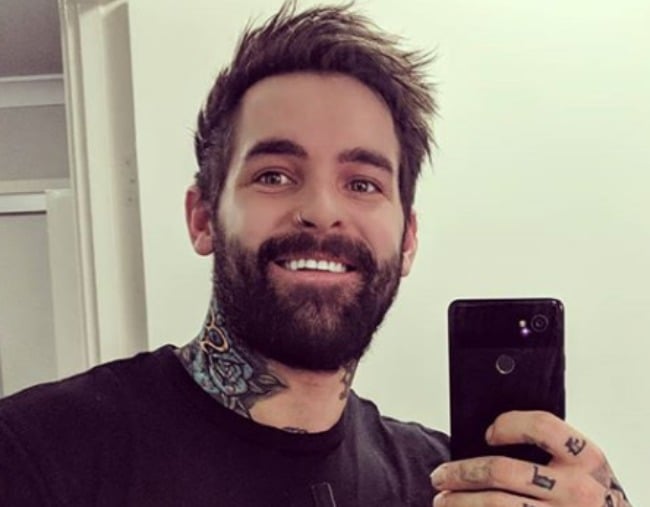 Married At First Sight doesn't have a very encouraging success rate.
However, not all hope is lost because it would appear contestants are having better luck in love… after the show… with other people.
One example is former MAFS contestant Craig Keller, who is about to become a dad.
The 28-year-old announced he and fiancee Katie Martin are expecting their first child together on Tuesday, sharing the news on Instagram.
"I AM GOING TO BE A DADDY. It is with uncontainable excitement that my beautiful fiance @katmart.0.0.7 and I would like to announce there is a baby Keller on the way," the former navy engineer captioned images of he and Katie holding baby shoes, and a sonogram.
"We could not be more excited to share the news with everyone."
Viewers might recognise Keller from season three of Married At First Sight in 2016, in which he 'married' Nicole Heir.
The reality TV couple initially hit it off, but later split.
In 2017, 28-year-old Heir said she had "felt unsafe" with Keller during filming because of his alleged substance abuse of prescription medication and alcohol, and abusive behaviour, News.com.au reports.
Despite his troubles on-screen, Keller later found love with Martin, a former primary school friend.
The couple told New Idea they played clarinet together in their primary school band and had always kept in touch. It wasn't until they saw each other in a bar after Keller's season of MAFS finished that they started dating.
In August last year, the couple announced their engagement on social media.
"SHE SAID YES. today I got engaged to the love of my life @katmart.0.0.7 and I couldn't be happier. I don't need experts on this one, she's perfect," Craig posted on Instagram at the time.
Martin, 29, has two children from a previous relationship, Harry and Evie.
This will be Craig's first child, and the couple's first together.
Congratulations Craig and Katie!