We've rounded up all the latest stories from Australia and around the world – so you don't have to go searching.

1. Bali Nine await their execution date.
Indonesia's Attorney-General HM Prasetyo has said that there is no delay to the executions of Andrew Chan and Myuran Sukumaran.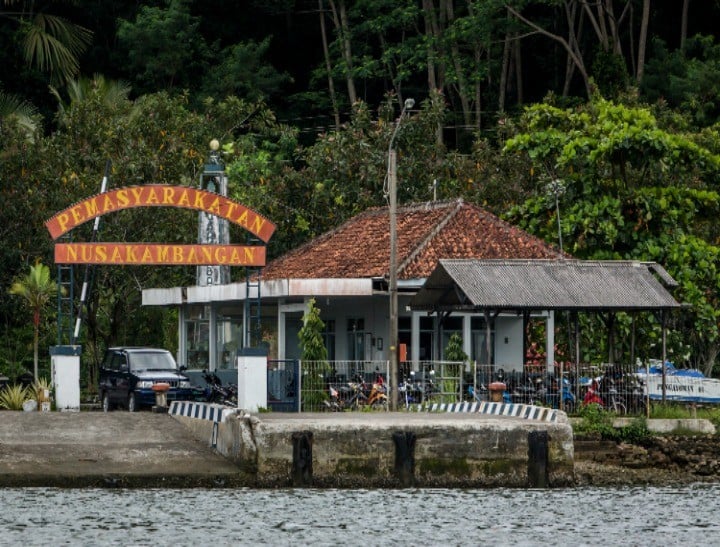 "I assure you there's no delay. I never said the date of execution," Mr Prasetyo said.
"If I had already set it, then it could be called delayed.
"Right now, we have to fulfill their legal rights even though they have already requested clemency."
Fairfax Media reports Indonesia is awaiting the resolution of a Filipino woman, Mary Jane Fiesta Veloso, whose application for a judicial review has been referred to the Supreme Court.
That case is expected to be heard this week.
Meanwhile, the former Indonesian president Megawati Sukarnoputri has used a speech on International Women's Day to urge Joko Widodo not to grant clemency to prisoners on death row.
She said: "I therefore told Jokowi that those who sold drugs and who have been sentenced to death should not get their clemency pleas granted."
 2. Andrew Chan's happy news.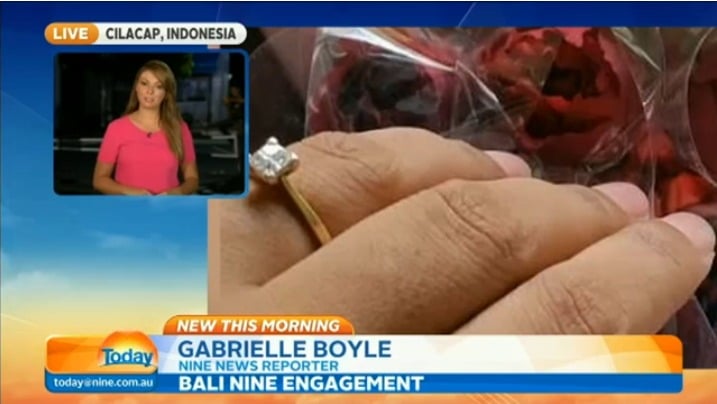 From the darkness of death row comes some happy news with reports that Andrew Chan has proposed to his girlfriend Febyanti, and she has accepted.
For more read this post here.
3. Nigerian man on death row with Andrew Chan and Myuran Sukumaran has clemency appeal thrown out.
By Helen Brown, ABC.
A court has thrown out the appeal of another foreigner on death row in Indonesia.
A Nigerian man facing the firing squad took his case to the State Administrative Court, claiming the president had not properly considered his plea for clemency.
The court dismissed the appeal, for the same reasons the legal team for Australian drug smugglers Andrew Chan and Myuran Sukumaran had their case denied almost two weeks ago.
The court said it did not have the authority to test the rights of the president.
Raheem Agbaje Salami was sentenced to life in prison by the Surabaya District Court in April 1999 after being convicted of smuggling 5.3 kilograms of heroin through Juanda airport in September 1998.
In May 2006, his life sentence was upgraded to the death penalty by the Supreme Court and he was not allowed to appeal to a higher court, according to Amnesty International. Indonesia's attorney-general had announced a freeze on the planned executions late last week, acknowledging for the first time that the legal tests should be able to run their course. Legal teams have been working furiously to take advantage of the delay.
The lawyers for Chan and Sukumaran will be back in the same court on Thursday to challenge the first decision against them.
A version of this story was originally published on ABC and has been republished here with full permission.

 5. Police search for Parramatta stabbing perpetrators.
The 41-year-old mother who was murdered while walking home through Parramatta Park in Sydney's west on Saturday night told her husband that a suspicious-looking man was following her.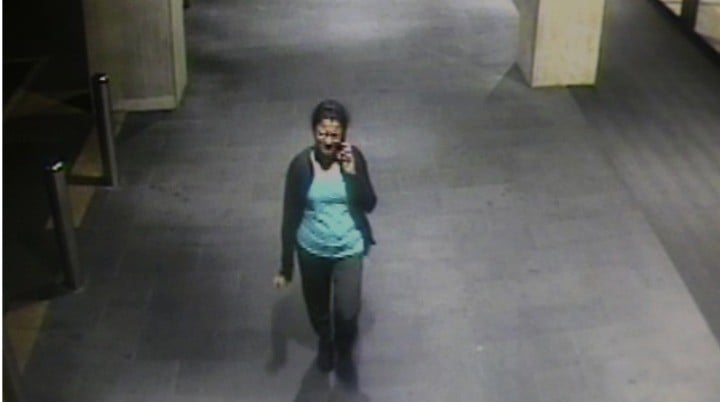 Indian national, Prabha Arun Kumar, was on the phone to her husband in India when she was fatally stabbed to death.
Detectives released CCTV images yesterday which show Ms Kumar walking alone on a well-lit path near Parramatta Station just minutes before she was attacked as she took a shortcut through a park.
For more read this post here. 
Police are appealing for any witnesses to come forward or to contact Crime Stoppers on 1800 333 000.

6. Newspoll shows Labor has clear lead.
The latest Newspoll conducted by The Australian has shown that while the Prime Minister has lifted his approval rating to a three-month high he has failed to overcome Labor's 11-month lead in two-party-preferred terms.
The ALP has a two-point improvement in two-party terms, lifting its vote from 53 per cent to 55 per cent while the Coalition fell from 47 per cent to 45 per cent.
7. French police arrest four people with links to terror attacks.
Four people including a policewoman have been taken into custody over suspected links to the January Charlie Hedbo and Jewish supermarket terror attacks in France.

8. India's TV Channel protests banning of rape documentary.
Bravo to the Indian news network NDTV who have displayed a blank screen for an hour in protest of the Indian government's ban on airing a documentary about the gang rape of a Delhi student.
NDTV showed a screen with only the documentary's title, India's Daughter, and a flickering lamp in the background for an hour from 9.00pm to 10.00pm when it was due to show the documentary.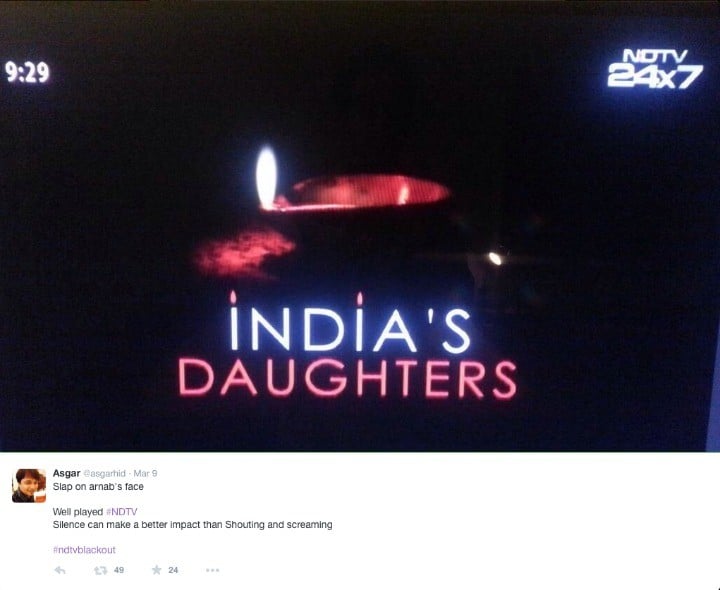 The Indian government obtained a court order to ban the film last week as it contained an interview with one of the convicted rapists, Mukesh Singh who said that the 23-year-old victim should not have been "roaming around at 9 o'clock at night" and that "a girl is far more responsible for rape than a boy".
The TV protest was celebrated by many social media users.
Tushar Gandhi, the great grandson of Mahatma Gandhi tweeting "Wish I could post a blank tweet in solidarity with NDTV's India's Daughter protest."

9. Gastro cases halved after introduction of vaccine.
Great news on the success of the rotavirus vaccine with a study showing that the number of cases has halved since the vaccine was introduced.
A study published in the journal Vaccine has shown, since 2007, the national immunisation program, which provides free vaccinations to children aged two and four months, has caused a massive drop in the number of children with gastroenteritis presenting in hospital.

10. Dog allegedly poisoned at international dog show.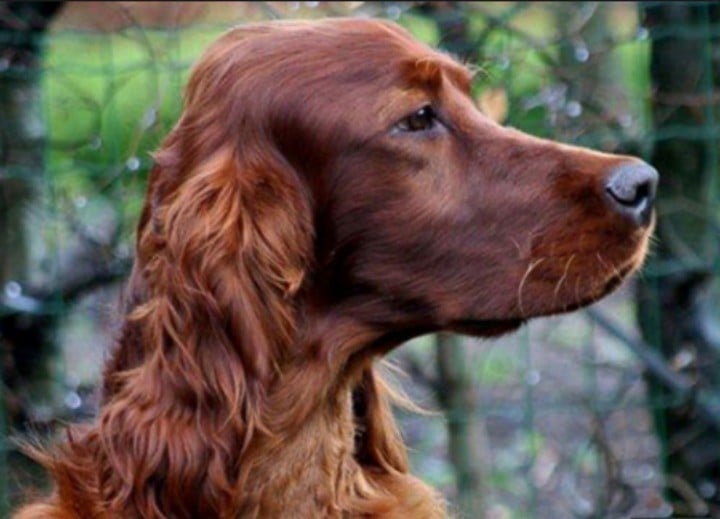 A dog has died after allegedly being poisoned at Crufts, one of the world's most prestigious dog shows. The incident is the first of its kind in the show's 123-year history.
Three-year-old Thendara Satisfaction, more commonly known as Jagger, collapsed at his home in Belgium on Friday and is suspected to have died of poisoning.
Dee Milligan-Bott, a dog breeder for 30 years, told The Guardian that she and Jagger's co-owner, Alexandra Lauwers, were devastated.
"They [the Lauwers] got home on Friday night and the dog was ill," she said. "By the time the vet got there he was dead.
"The vet did an immediate autopsy because the death was very suspicious. It was found the dog had beef cubes in his stomach that had been poisoned. The only day the dog had been left alone all week was while being left on the bench at Crufts while the judging of our other dogs was taking place."
Police are investigating the awful incident.

 11. Mother under investigation after shopping trolley assault.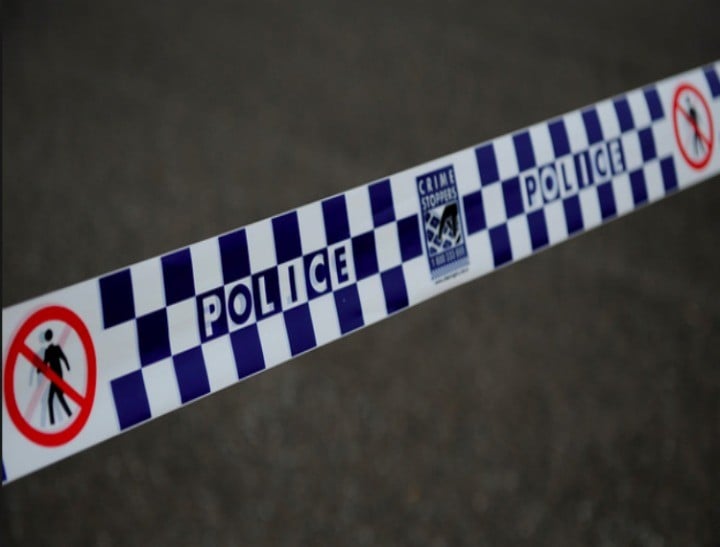 Police in Sydney's Northern Beaches are investigating a case of shopping trolley rage after a mother allegedly swung her shopping trolley at a 63-year old woman who had criticised her for changing her baby's nappy in a shopping trolley.
Police say the incident took place at a supermarket car park at Balgowlah Monday. The older woman had complained to the younger woman about the fact she was changing her child's nappy in the trolley and considered it unhygienic.
A verbal argument then took place which soon saw the younger woman abused staff and then swing the trolley around and hit the older woman with it.
Police have not indicated whether charges will be laid.

12. Here is the key to a healthy marriage.
A study has shown that couples that get married before having children are more than 70% more likely to stay together than those get married after their first child is born.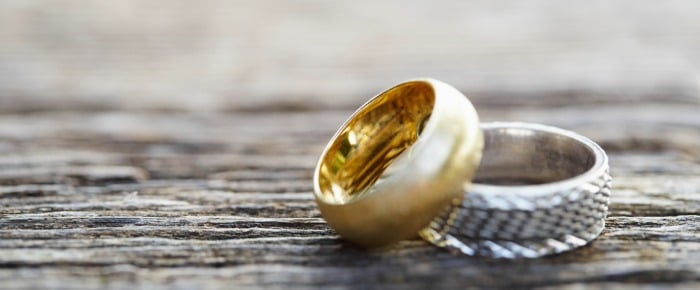 The research from a British lobby group called the Marriage Foundation showed that less than half of those who had a child before marriage kept their relationship intact.
The study was based on 1783 mothers with teenage children.
It found that the age of couples 'had no effect whatsoever' on their chances of staying together.
13. The Apple Watch is here. Almost.
As its release date grows ever closer, more details about the Apple watch are being revealed.
According to Apple, owners of the new watch will be able to send messages, sketches, and even their heartbeats to each other. With each incoming message, the wearer will feel a gentle nudge on their wrist.
The watch will be available in three editions: Apple Watch Sport, Apple Watch, and the Apple Watch Edition, which feaures 18ct yellow or rose gold and sapphire crystal.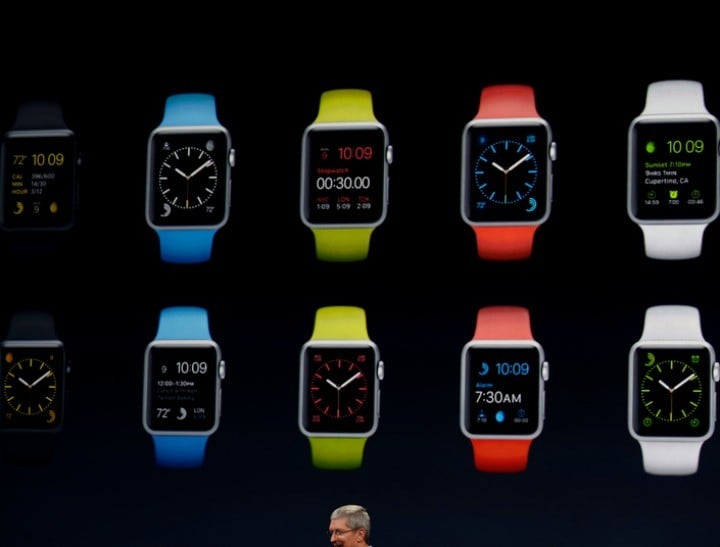 According to Fairfax Media, the Edition — the high-end model — will set you back a minimum of $14,000, while the original model is priced at $799, and the Sport at $499.
The Apple Watch is set to hit stores on April 24. Pre-orders will start on April 10.
What news are you talking about today?