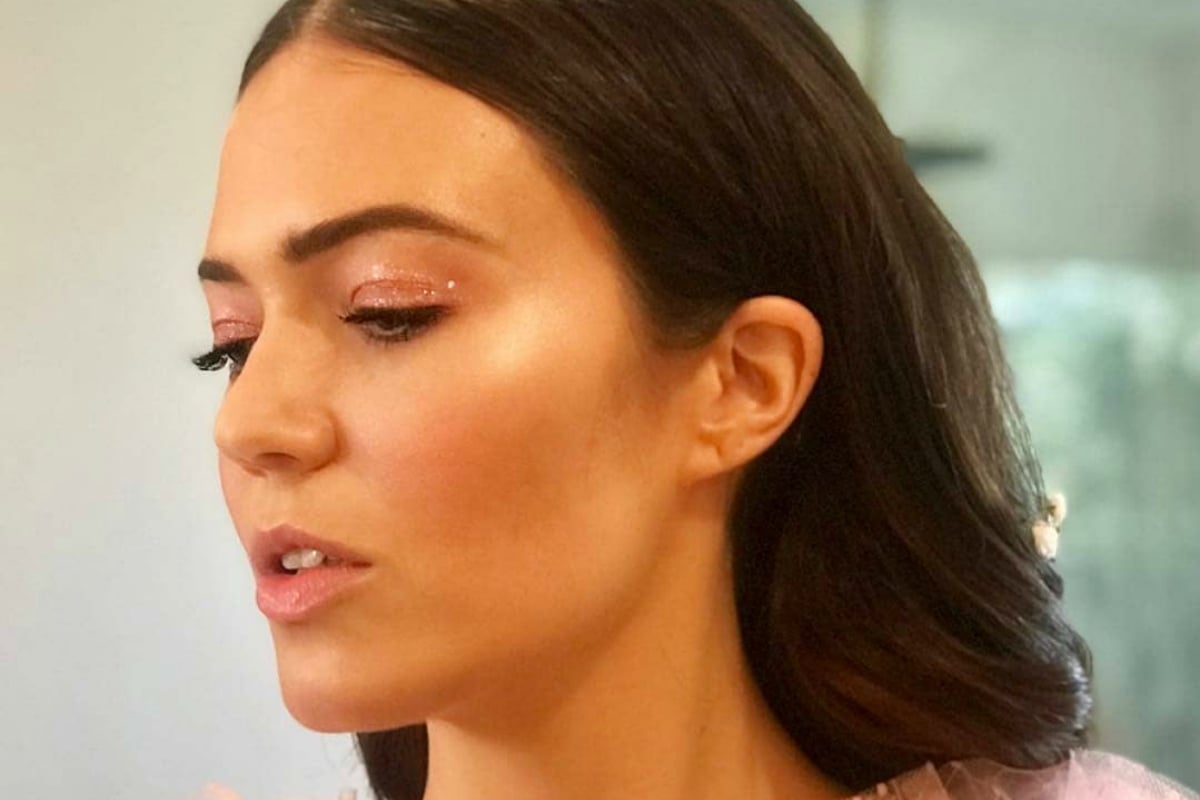 This Is Us star Mandy Moore married her fiancé Taylor Goldsmith in a low-key, private ceremony on Sunday wearing a non-traditional (but absolutely beautiful) wedding dress.
Moore's friend and makeup artist Jen Streicher shared the first image of the 33-year-old bride's wedding dress on Instagram, before uh, deleting it and then reposting it again hours later.
In it, Moore is wearing a beautiful tiered tulle Rodarte gown in… wait for it…
PINK.
Yep, it's pink and has ruffles and flowers and is just super gorgeous and unexpected. And from the photos, it looks like she also had matchy glittery pink makeup.
Friends of the couple have slowly started to post other photos from the wedding, which just further prove how beautiful Moore looked.