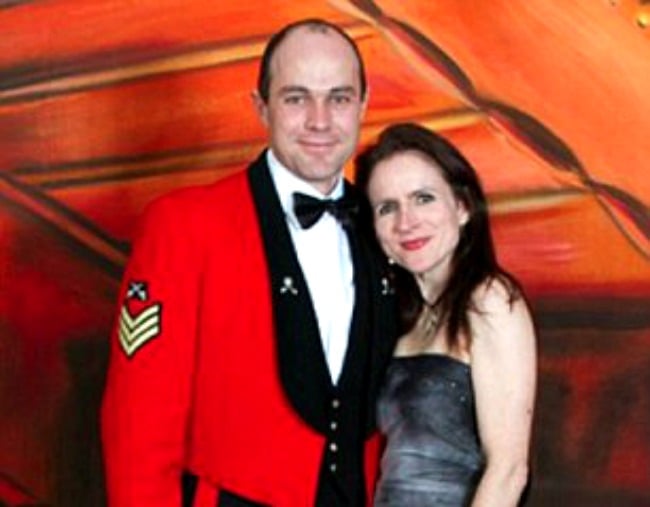 On April 5 in 2015, Victoria Cilliers was looking forward to going skydiving. She had just given birth to her second child a month earlier, and her husband Emile had arranged the thrill-seeking experience as a sort of "treat".
It wasn't as if it would be anything new for the UK mum – she was actually a highly experienced parachuting instructor. But it was a kind gesture nonetheless – or so she thought at the time.
What the 42-year-old didn't know – and what, even now she struggles to accept – is that her husband planned to kill her that day.
Unbeknownst to Victoria, Emile, a sergeant in the Royal Army Physical Training Corps, had tampered with his wife's parachute, taking it to a toilet cubicle and removing vital parts, to ensure that when she pulled the cord to open her chute it would fail – and so would the emergency one.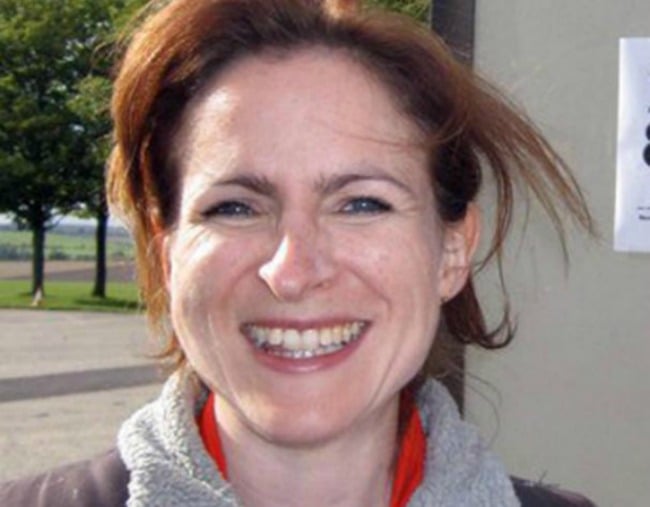 But Victoria didn't die that Easter Sunday at Netheravon airfield, Wiltshire in south-west England. She fell an unfathomable 1200 metres, but landed in a soft, freshly-ploughed field, saving her from death. Instead, she broke her ribs, spine and pelvis and spent three weeks in hospital.
Last week at Emile Cilliers' retrial in Winchester Crown Court, the 38-year-old was found guilty of two counts of attempting to murder his wife.
It's a finding that Victoria is struggling to accept.
She told The Sunday Mirror that while she was "angry" she would "always care for" him, and had no immediate plans to divorce Emile, though she hasn't spoken to him in three years.
"Yes I'm hurt and angry, but can I see him as capable of murder? No," she said.
"I am going to grieve for the marriage I had and the end of the life that I had.
"I'll always care for the father of my children, and I loved him, I thought I was going to spend the rest of my life with him."
While Victoria reluctantly admitted she would have to accept the verdict, at this time she couldn't quite.
"It's too big to get my head around. It's hard to comprehend that someone you get married to and have children with would be capable of that."
That's despite the court hearing that this wasn't even the first time Emile had made an attempt on his wife's life. Less than a week earlier he'd tampered with a gas valve at their home in Amesbury. His young daughter and son were at home with their mother at the time.
Affairs, sex clubs and a new life
So what made a seemingly loving husband plan and carry out a plot to murder his wife?
Well, Emile was not the family man that he seemed. Detectives found the father was actually having affairs with at least two women. He'd also been having sex with prostitutes and visiting sex clubs.
It was with one of his mistresses, Stephanie Goller, that he planned to start a new life with once his wife was out of the way. The $212,000 (£120,000) in life insurance money he mistakenly expected to collect upon her death was going to help with that, as well as settling his large debts.
Emile would send Stephanie, who he'd met through dating app Tinder, Whatsapp messages every day. Some of these messages were heard as evidence in court, The Sun reports, - and they paint a chilling picture of Emile's mind in the lead up to his murder plot.
"I will sacrifice and give up so much for you," a message he sent in December read. In another he says "From April onwards I can do random and spontaneous..." and later "To be with you I would do anything."
The soldier even sexted Stephanie as his wife lay in hospital recovering from the injuries of her near-fatal fall.
The court also heard that Emile had remained in contact with his first wife, Carly Cilliers, and had flings with her at various times over the years of his seven-year marriage to Victoria.
At this stage, Victoria says she has not tried to explain to her two children that their father faces life in jail for trying to kill her. He will be sentenced on 15 June.
Instead, she's only told them their dad "has done a bad thing".