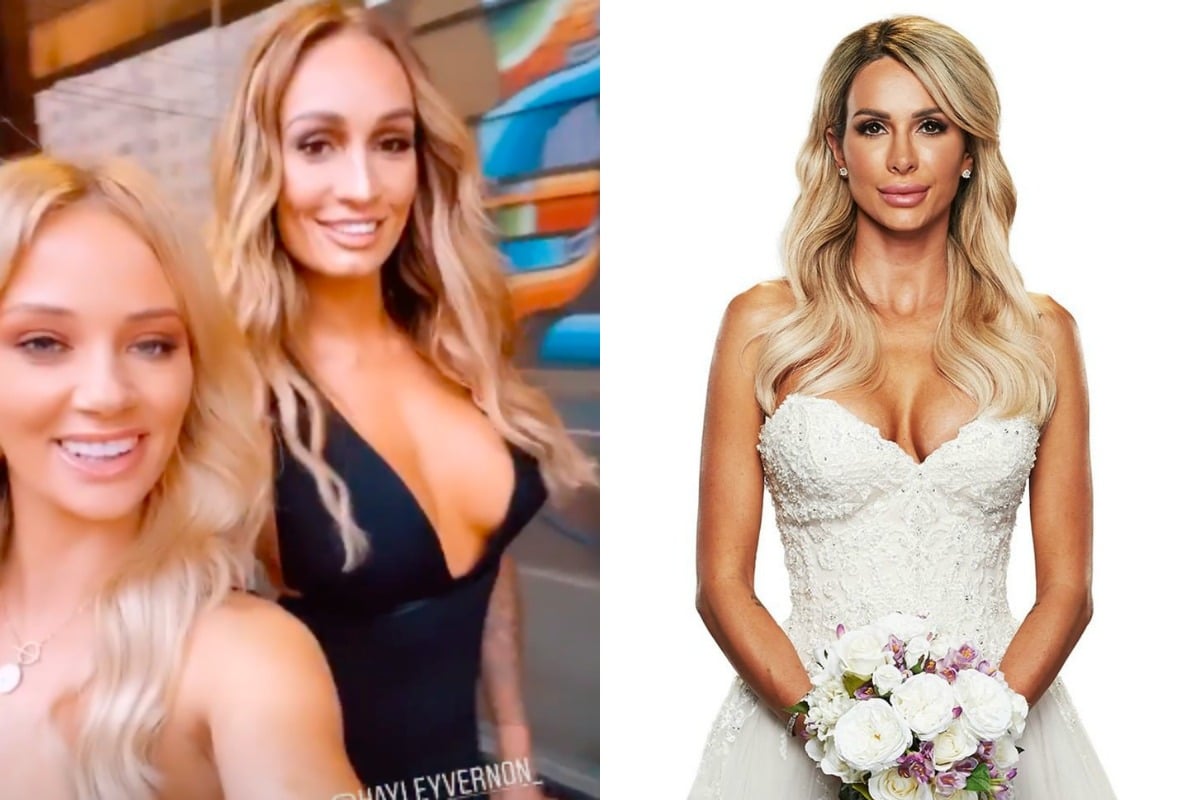 1. Married At First Sight hasn't even started and there are already feuds. Obviously.
If the pre-season is any indication, strap yourselves in, it looks like this season of Married At First Sight is going to be one of its craziest yet.
2019 MAFS star, Jessika Power, has come out a day before the new season airs to expose new bride, Stacey Hampton for… something?
After spending a night out in Melbourne with 2020 MAFS bride, Haley Vernon, 27-year-old Jessika Power shared a series of Instagram stories calling out Vernon's presumed rival, Stacey Hampton.
"What I see here is a girl who's 25, gone on this show and just gaslighted the s*** out of a girl (Haley) who has actually worked her entire ass off to be fit, healthy and brought herself out of the darkest of places," Jessika wrote alongside a picture of Stacey.
"All to be labelled and slandered by someone who is clearly insecure that someone may bag more 'air time' than her. This girl even wrote to me that she thought she was the new 'me' on the show."
Power then shared a private response to her story, that was implied to have been from another 2020 contestant, affirming Jessika's statements.
"Babe, you always see people's true colours eventually," the anonymous co-star wrote.