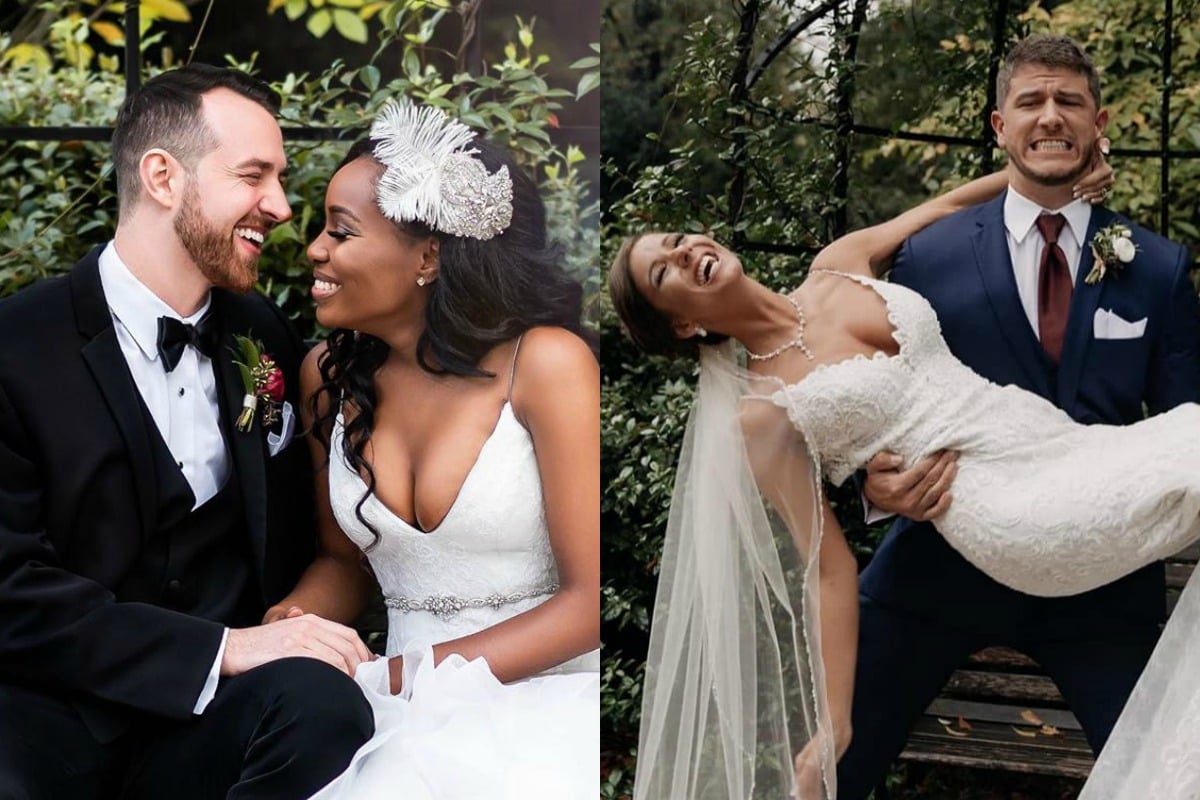 Warning: This post definitely contains spoilers for Love Is Blind on Netflix.
Is everyone… okay?
Our absolutely ridiculous journey of watching strangers get engaged without even seeing each other has come to an end, with a lot of gut wrenching at-the-altar rejection, a runaway bride and yes, a couple of happy newlyweds.
A taste of just how wild Love Is Blind is. Post continues below video.
A quick recap of the finale, uploaded to Netflix last week: Obviously, Jessica said no to Mark, probably because he wasn't Barnett and also, did you know she's 10 years older than him? Damien told Giannina her constant mood swings were too confusing for him, leading her to literally… sprint away, and Kelly ditched poor, unsuspecting Kenny at the altar leaving us all well and truly shook.
But on the bright side, Barnett decided he didn't mind marrying Amber and her unpaid debt, and everyone's favourites Lauren and Cameron continued to be a shining light in this absolute clusterf*** of a show.
But this was filmed way back in 2018, so… basically, we needed to know if the 2/5 couples that said 'I Do' are still together more than a year later, and if any of the others got back together.
We got into detective mode and searched the internet for clues, and here's what we found:
Jessica and Mark.
Surprising precisely no one, it appears Jessica and Mark are not together.