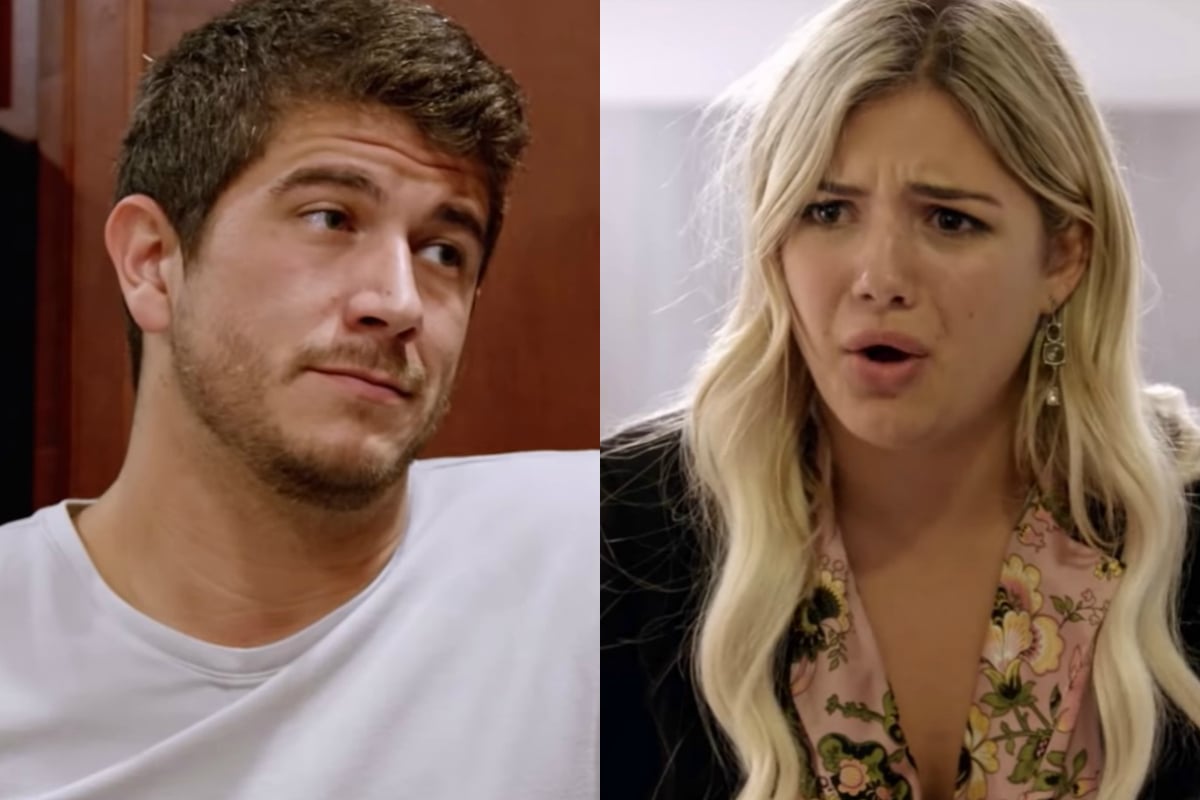 Reality dating shows have never been super… ethical.
There's the Bachelor franchise and its many spin-offs, which has in Australia alone seen broken engagements, manufactured 'villains' and (multiple) accusations of queer-baiting. There's Married At First Sight which fake marries strangers who definitely aren't compatible for drama and Love Island, which puts beautiful people in a house and films their often scandalous relationships.
Netflix's new dating show Love Is Blind is sort of all of them combined, except for the absolutely wild decision to not allow the cast to see each other until they decide to get married.
Tired of dating apps? Mamamia's new dating podcast Eligible is a new way to date. Post continues below video.
Yes, the premise is blind dating strangers for 10 days, or less if you find 'the one' earlier. The men and women (Love Is Blind is very heteronormative), are separated into different parts of a house and only meet in 'pods' separated by a wall that looks like it was concocted by Elsa from Frozen.
The idea is that without the distraction of seeing each other, they can figure out if they're compatible on a 'deep emotional level'.
Sounds a little weird, sure, but a fair enough experiment so far. But then, because drama and ratings, hosts Vanessa and Nick Lachey (Yeah, the guy who once explained tuna to Jessica Simpson), tell the cast that after finding a connection they must get engaged to their chosen partner before being allowed to see them.
Then they'll be sent on a nice holiday in Mexico to explore their relationship and, ideally, make it work fight in the name of decent TV. Then they'll move in together/get to know each other's families/plan a wedding happening in approximately three weeks time.
Listen to Mamamia's new dating podcast Eligible. It's dating, a little bit different. Post continues below audio.
Oh sorry did I not yet mention they're expected to get married 38 days after first meeting?
Another important thing that is glaringly obvious to viewers is that, even though the theory of the show is to take away the initial physical attraction of a relationship, all the contestants are typically good looking. They're all camera-ready. There's no major risk, meaning there's no major shock come reveal time.
I'll admit, the opening episode of Love Is Blind is a little bit dull but it's worth sticking it out.