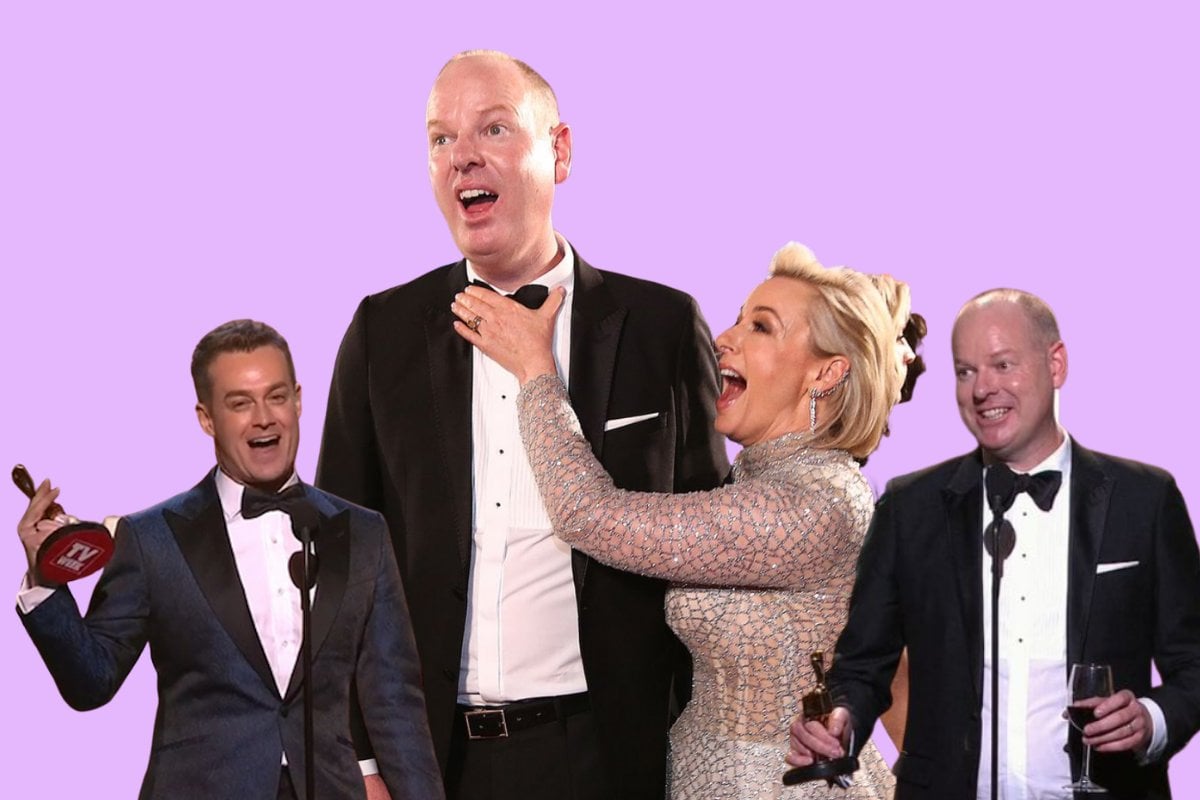 Earlier this week, the nominations for the TV WEEK Logie Awards were announced.
"Eh, who cares," thought half of Australia.
"OMG, THEY'RE BACK!" thought the other half.
If you belong to the first half, you should probably stop reading now. Please feel free to wander around our site - we have a lot of interesting and thought-provoking content without the word "Logies" in them.
If you belong to the second half, then you're probably due for a refresher since it has been FOREVER (two years) since the Logies.
Take my hand and let's walk the red carpet of memories together.
What happened at the last Logie Awards?
Cast your mind back to 2019.
It was a much simpler time. Donald Trump was still in power. Songs like Dancing with a Stranger, I Don't Care, and Sucker ruled the airwaves. Everybody sat next to each other on the train without giving a bit of side-eye. No one in Australia wore masks - except of course for the metaphorical ones we wear every day.
And the Logie Awards - TV's night of nights - was in full swing on the Gold Coast.
As always, all eyes were on who would win the coveted Gold Logie, an award for the most popular personality on Australian television.
That year, the nominations were: Amanda Keller, Costa Georgiadis, Eve Morey, Rodger Corser, Sam Mac, Waleed Aly, and Tom Gleeson.
Comedian and Hard Quiz presenter Gleeson, who ended up winning the Gold Logie, had campaigned hard (pun intended) for the award.
But while his fellow nominees campaigned with sincerity, Gleeson campaigned with extreme sarcasm, admitting the whole thing was one big joke. 
"The idea of winning the Gold Logie is so preposterous that I have to have it," Gleeson told Stellar magazine during his #Gleeson4Gold campaign. "It is so stupid, and it makes me laugh so much, that it makes me want it."
Unsurprisingly, not everyone was a fan of the comedian's approach.
"Tom's like the school bully picking us all off. I'm not very good at it," fellow nominee Keller told Mamamia's No Filter podcast.
"People have always laughed at the Logies. But at the same time, they are all we have for television awards. If the public vote for you, that's a big deal and I wish people would let it be a big deal."
Listen to The Gold Logie Goes To... The Biggest Bully. Article continues below.