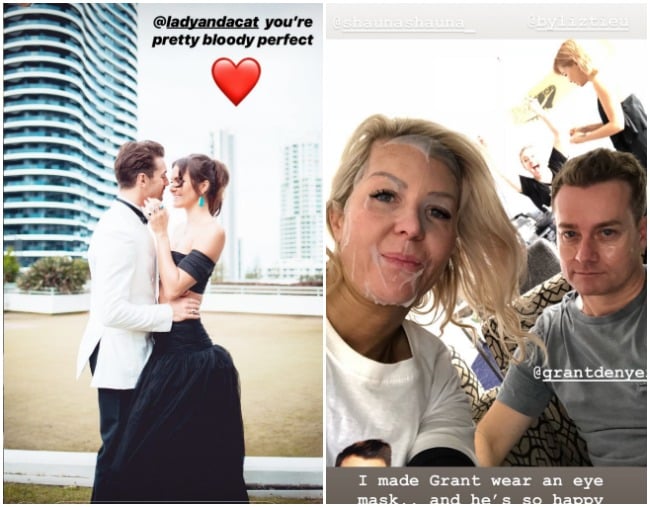 For everything on the Logies 2018, the Logies red carpet, your 2018 TV Logie awards winners and all the 2018 TV Week Logies behind-the-scenes goss, visit our Logies 2018 homepage.
Anyone who's been in a long-term relationship – heck, any relationship, knows how fun it is to have a date night out.
Not that there's anything wrong with trackies, takeaway and Netflix. But on the rare occasion, it's nice to leave the house. In heels. Maybe.
Conveniently for Australia's TV stars, the 2018 Logies awards currently behind held on the Gold Coast is a great excuse to get dressed up (with the help of a small army) with your significant other and be in love.
From the Logies behind-the-scenes prep to the red carpet, here are all the cute and candid Logies 2018 couple moments you might have missed on and off the Logies red carpet.