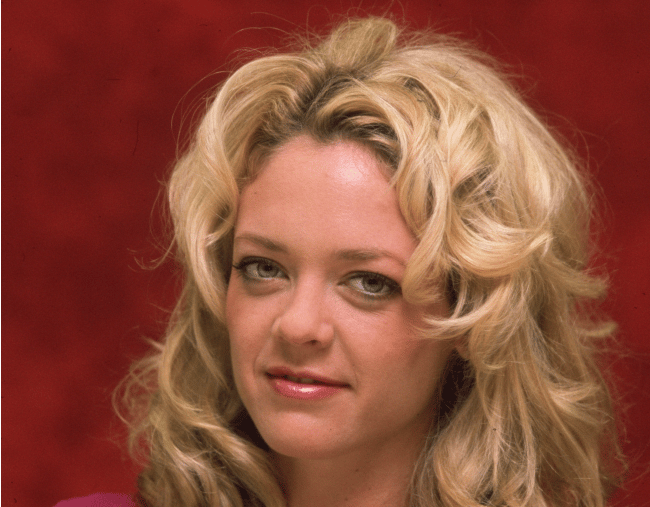 Lisa Robin Kelly was just like any young aspiring actress, wanting to make a name for herself in Hollywood with a passion for TV sitcoms. When she was 24, she made a number of minor appearances in shows like Married with Children, Days of Our Lives and X-Files. 
Her cousin, John Kelly, told Record Journal, "She used to come back [at Christmas time] and talk about how she was trying to make it out there. Then she came back and was talking about how she was making it out there".
In 1998, Kelly finally got the break she'd been waiting for, landing a role on a commercial TV's mainstay program. The actress played Laurie Forman, Eric Forman's promiscuous older sister on That 70s Show – counting Mila Kunis and Ashton Kutcher among her co-stars.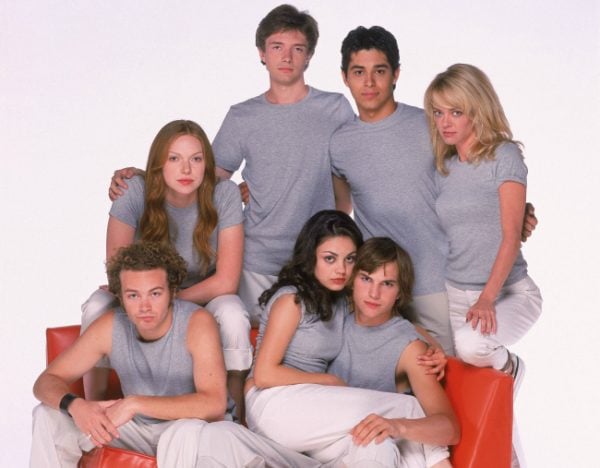 Suspicions of substance abuse first came about when she suddenly went from being a series regular on the show, to abruptly being written off by the end of Season Three. In Season Five, she briefly returned, but was just as quickly replaced by Christina Moore in Season Six.
Kelly later revealed to ABC News that she had indeed disappeared from That 70s Show due to alcoholism.
"I had lost a baby," she shared. "As a result of that, I lost it - I lost everything, and I was abusing alcohol."
After leaving That 70s show for good in 2003, Kelly's acting career didn't continue - but the public interest surrounding her remained, as well as her struggle with alcoholism.
In 2010, police in North Carolina arrested the former actor for driving under the influence - a charge which she pled guilty to, and served 12 months of unsupervised probation for.
In March 2012, Kelly's roommate and ex-boyfriend John Michas called the police claiming she had beaten him up. She was arrested for a felony charge of corporal injury upon a spouse.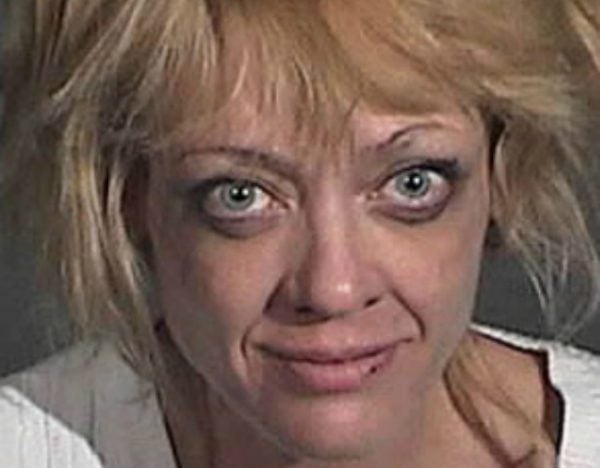 Kelly, speaking to TMZ at the time, denied the claim saying "He must have scratched himself or done something to himself".
"I am clean and sober and I have made a lot of progress. I am completely innocent. I weigh 105 pounds. I could never hurt him. I just want to start working again".
In November of 2012, at the age of 42, she married Robert Joseph Gilliam, 61. However, as reported by Fox News, in the same month of them getting married, Kelly and Gilliam were both arrested at their home for misdemeanor assault enacted on each other.
Nevertheless, in December 2012, Kelly posted on her Facebook page, in an optimistic tone, to inform her followers of her ambition to get back into the acting industry.
"Many question why I'm not working in television anymore. I quit for personal reasons" Kelly admitted. "Im getting back to my acting career now and hope to be working again soon. I look fine, Im sober [sic] and married. Im not selling out to do lame projects or appear on gossip shows or anything of that nature."
But, as is now very well known about the nature of social media, all was not as it seemed.
Within six months, Kelly filed for divorce and got a restraining order against Gilliam.
In a telling post, Kelly tweeted in June 2013, "I am having a great day…………,free at last ,free at last. LMFAO. I AM OFFICIALLY DONE WITH MY MARRIAGE."
I am having a great day............,free at last ,free at last. LMFAO. I AM OFFICIALLY DONE WITH MY MARRIAGE.

— Lisa Robin Kelly (@LISAROBINKELLY) June 24, 2013
This was particularly sad considering she had been arrested the night before, due to suspicion on DUI.
Two months later, Kelly - clearly acknowledging her problem with alcoholism - checked herself into rehab, at the Pax Rehab House in Altadena, California. A few days later and at the age of 43, she passed away in her sleep due to multiple drug intoxication.
Kelly's agent, Craig Wyckoff, confirmed the sad news at the time, saying: "Lisa had voluntarily checked herself into a treatment facility early this week where she was battling the addiction problems that have plagued her these past few years. I spoke to her on Monday and she was hopeful and confident, looking forward to putting this part of her life behind her. Last night she lost the battle."