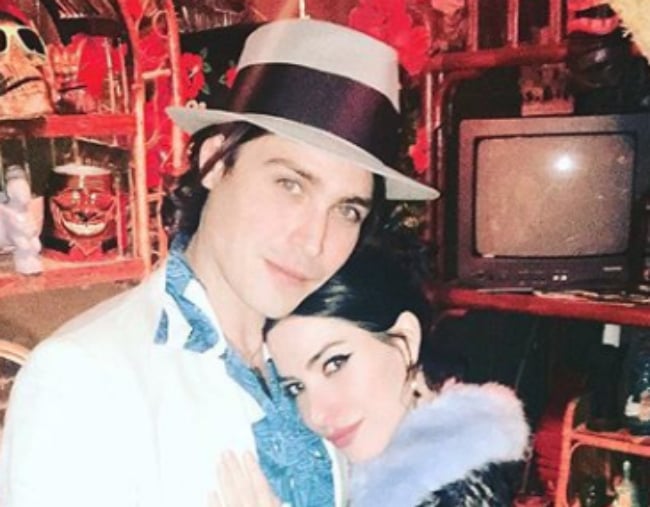 1. The clue that proves The Veronicas' Lisa is already secretly married.

Lisa Oriliasso, the 33-year-old that makes one half of The Veronicas, has dropped a not so sneaky hint on Instagram suggesting she is already married to her 28-year-old fiance Logan Huffman.
In the Instagram post, which she posted today, she shares an artistic interpretation of the couple with the caption "The Huffman's".
Lisa announced their engagement in January this year, when she posted a photo of herself with Logan Huffman with a big engagement ring. She captioned the image, "A month ago he burnt a blood sucking leech off me while we were camping in the middle of the Queensland rainforest… then asked me to be with him forever. His love has been life changing. Needless to say this is going to be the best year yet."
It seems like the pair have might have eloped.
2. Bachelor in Paradise star Laurina Fleure is "anxious" after being robbed.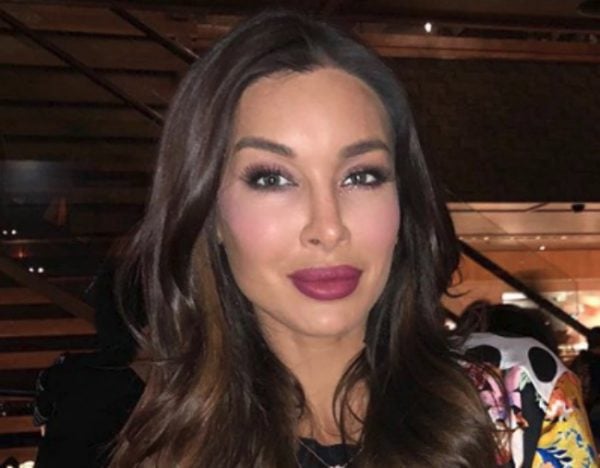 Laurina Fleure, who featured on Bachelor in Paradise and I'm a Celebrity... Get me out of Here!, has been left cautious after being robbed in Toorak, Melbourne.
According to the Daily Mail, the 34-year-old reportedly had her Chanel tote stolen, with $700 being taken from her account within 36 hours.
The reality star left the car unlocked while she ran into 7/11, and was unaware the theft had taken place until money was taken from her account.
Police are investigating the incident, but reports say Laurina Fleure is grateful her chihuahua Teddy wasn't hurt.
3. Khloe Kardashian is launching a murder show and no that is not a joke.
Khloe Kardashian is launching a true crime documentary show – and yes, you really did read that right.
Set to air in early September, the six-part series called Twisted Sisters will dive into the lives of murderous sisters who have worked together to commit crime.
"As a true crime fan myself, I am excited to share with viewers a new twist on the term 'sibling rivalry'," Khloe told Page Six.
Khloe is set to executive produce the show alongside the Investigation Discovery channel.
But the real question is, will the Twisted Sisters sibling rivalry stories rival the Kardashian sister's dramatic feuds?
Only time will tell.
4. Model Bambi Northwood-Blyth has shared what really happened following her estranged husband's near-fatal accident.
Model Bambi Northwood-Blyth has spoken for the first time about her split from husband Dan Single and what went down after his near-fatal Paris balcony fall last year.
The 28-year-old told Harper's Bazaar Australia that her life was turned upside down after Dan's accident, but said their split was because they had different life plans.
"Our plans drifted apart - the picture of what I saw in my future was very different to what he saw."
Bambi said the breakup was tough, but by reaching out for help she is now over the sadness and despair she initially felt.
It hasn't been easy, but she said she is focusing on her studies, her modelling career and has even scored a new acting gig that's still under wraps for now.
Dan and Bambi were married in Byron Bay in 2014. She was present in March 2017 when Dan fell feet first from a bedroom window in Paris and was put into an induced coma.
Dan caused controversy a month later when the Ksubi fashion designer used Go Fund Me to ask for money to cover his $250,000 hospital bills.
Both he and Bambi have denied this was the reason for their split.
5. The real reason why Kate Middleton and Prince William broke up in 2007.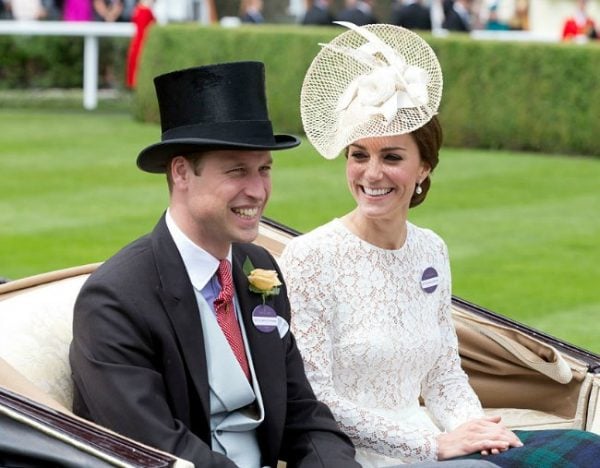 They're now living a royal dream with three adorable children, but you might be surprised to learn Kate Middleton and Prince William once called off their relationship.
So what caused one of our favourite couples to split? At the time they were in a long-distance relationship, with Kate living in London and William in Dorset at army barracks.
Kate's family invited William to come and stay with them in Scotland for Christmas. William had initially intended to come but then changed his mind, upsetting Kate.
At the time many were predicting a royal wedding, the paparazzi were becoming more and more aggressive towards Kate and William was spending a lot of time partying with the rest of his barracks.
By early April, the couple had quietly broken up.