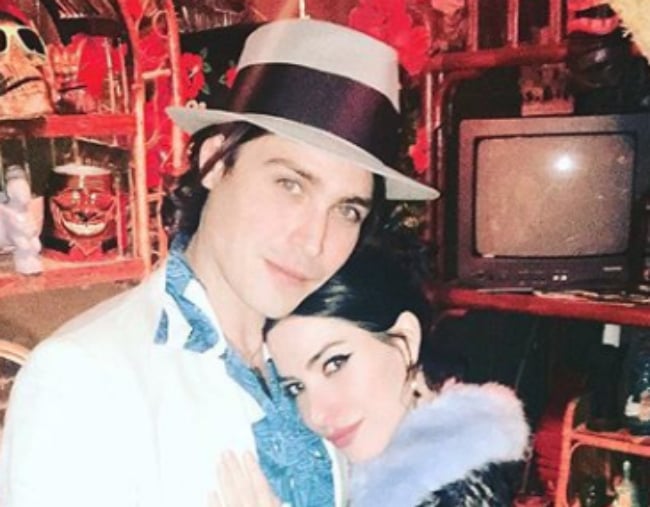 1. The clue that proves The Veronicas' Lisa is already secretly married.

Lisa Oriliasso, the 33-year-old that makes one half of The Veronicas, has dropped a not so sneaky hint on Instagram suggesting she is already married to her 28-year-old fiance Logan Huffman.
In the Instagram post, which she posted today, she shares an artistic interpretation of the couple with the caption "The Huffman's".
Lisa announced their engagement in January this year, when she posted a photo of herself with Logan Huffman with a big engagement ring. She captioned the image, "A month ago he burnt a blood sucking leech off me while we were camping in the middle of the Queensland rainforest… then asked me to be with him forever. His love has been life changing. Needless to say this is going to be the best year yet."