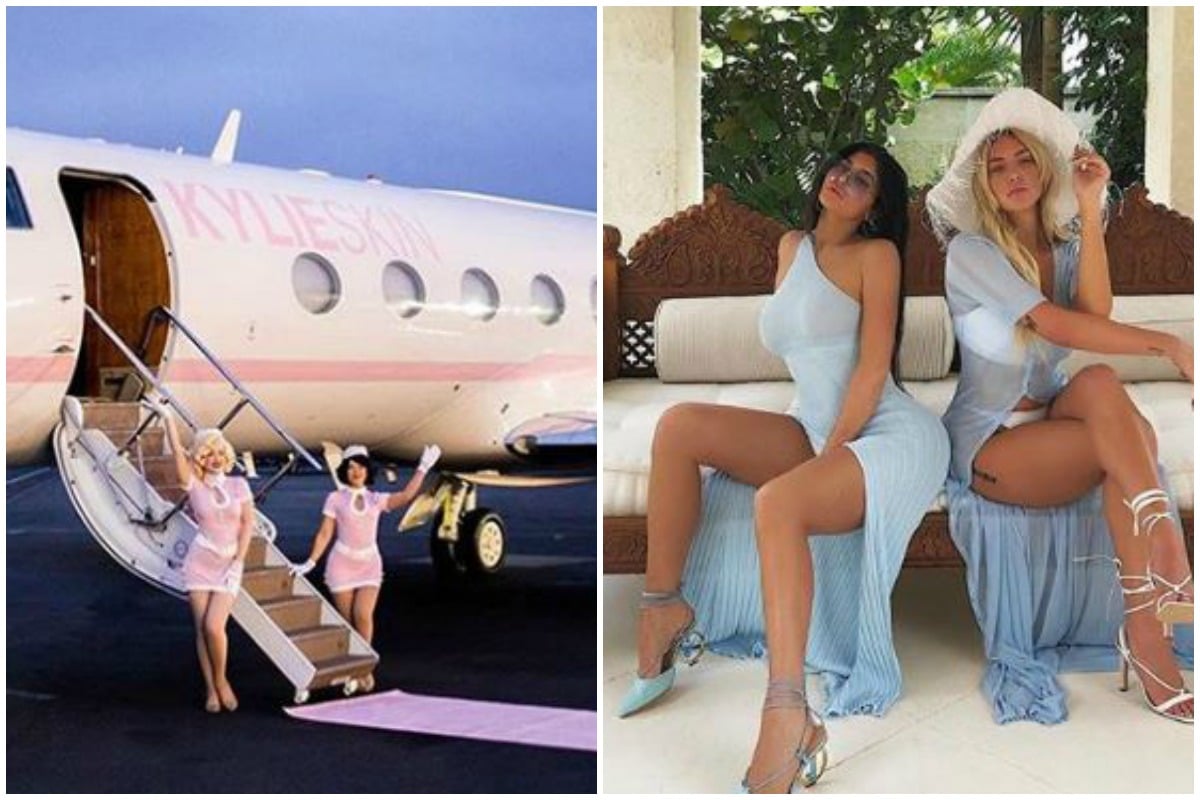 Look.
Sometimes we plan a trip with a group of friends, and we're far too optimistic.
We imagine cocktails on the beach and late night gossip sessions, and forget that, in fact, we're kinda cranky bitches who want a minimum of nine hours sleep and can't go from one activity to the next without at least a decent snack.
As a result, girls' trips can quickly descend into chaos.
I propose, with little to no evidence, that this is exactly what has happened on Kylie Jenner's recent holiday to Turks and Caicos.
Watch: Kylie Jenner says she's scared of Jordyn Woods after the cheating scandal. Post continues after video.
Let me start from the beginning:
It's an unspecified time between Friday and Saturday morning and Kylie and her friends are boarding their personalised private plane. Yes, they have matching outfits. Yes, they've already agreed the hashtag will be #KylieSkinSummerTrip. Yes, the photos are mostly aimed at making Jordyn Woods jealous.
There's excitement in the air, the photographer is taking candid photos of an overly-enthusiastic Sofia Richie, and everyone's keen for their long-awaited girls' trip.
Even the flight attendants have prescribed outfits and everything fits the theme, which is pink, but also Kylie.