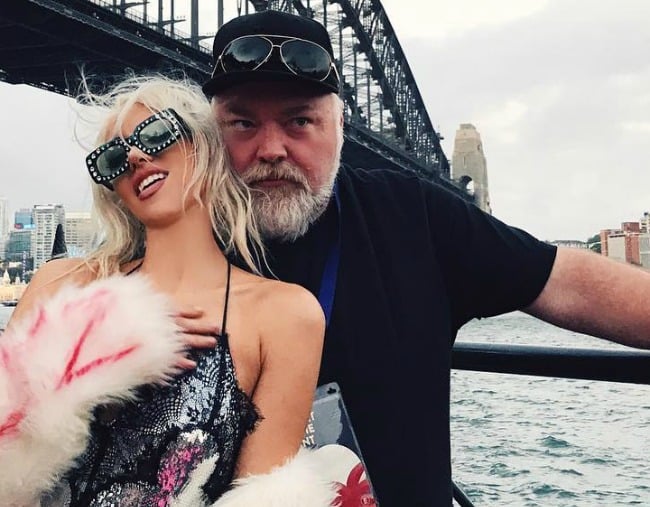 1. Inside the "sexy room" Imogen Anthony gifted Kyle Sandilands for his birthday.
You can file this one under Stuff You Never Really Wanted To Know About Kyle Sandilands.
It would appear he and Imogen Anthony had a fun (?) time celebrating his 46th birthday on Saturday night, with Anthony sharing a photo to Instagram of their "sexy" room for the night.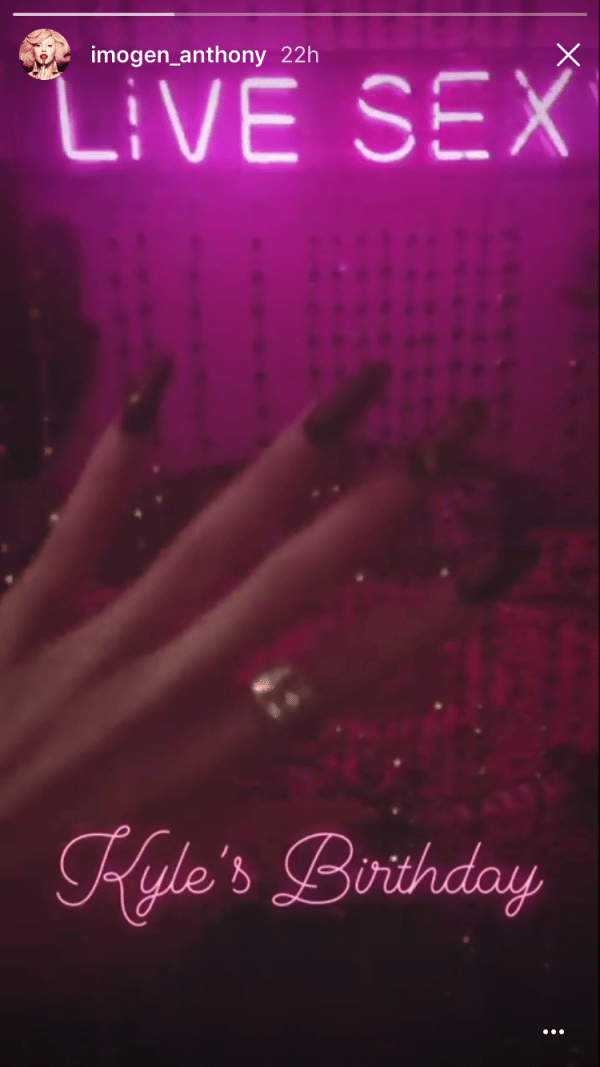 The pink room, with a particularly unsubtle "live sexy" on the wall, had a pink circular bed, too.
Swell.
Aren't you happy you're going to bed with that information? We thought so.
2. Mandy Moore found out about her mum's sexuality through an email.

Mandy Moore said she found out about her mum's sexuality in an email - and then had to pretend it was business as usual.
Appearing on The Howard Stern Show, Moore, 34, said she'd bought her mum and dad laptops for Christmas one year and was setting up email accounts for them, when she uncovered an email her mum had drafted for her and her two brothers.
In the email, Moore's mum, Stacy, had detailed how she was leaving their father, Donald, for a woman, as reported by E! Online.
Moore said she decided not to say anything about the email, because her family was about to go on a family holiday together.
Although she was sad her parents were divorcing, Mandy said she fully supported her mum's decision to be true to herself.
"Everyone's so much happier, richer, and more fulfilled, being their authentic selves," she told Byrdie in a 2016 interview.
3. Ryan Gosling has given us a rare glimpse into his life with Eva Mendes and their two daughters.

Just in case you'd forgotten, Ryan Gosling is still very much taken.
The 37-year-old gave fans a glimpse into his life at home with Eva Mendes, 44, and the couple's two daughters, Esmeralda and Amada Lee.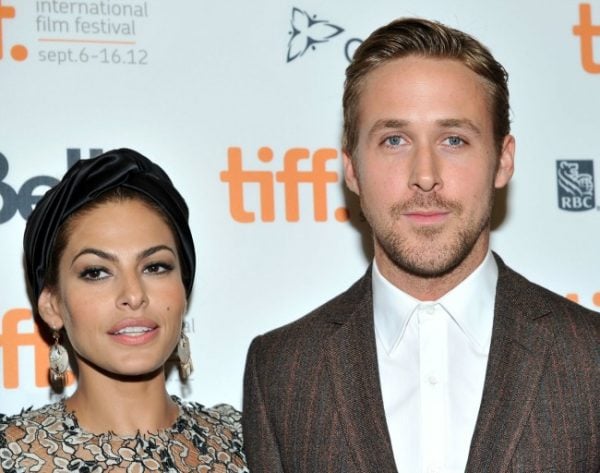 Appearing on Jimmy Kimmel Live!, Ryan told the 50-year-old TV host he never gets to watch anything he wants on television anymore.
"I have a two-year-old and a three-and-a-half-year-old, so, let's be honest, I'm not watching anything that doesn't have a talking tiger in it," he joked, as reported by E! Online.
It's not much to go on, but we'll take it.
The actor is notoriously private about his personal life, and rarely talks about his family.
"It sounds so clichéd, but I never knew that life could be this fun and this great," he told People when asked about fatherhood in 2016.
It should've been us, Ryan. It should've been us.
4. It appears Jarrod Woodgate has some interesting career plans post-Bachelor in Paradise.
Jarrod Woodgate is taking his 'stage-five clinger' label to the next level.
Confidential reported that the 32-year-old Bachelor in Paradise star has been named the face of a "new, thick, rich and 'clingy' pasta sauce brand."
Amazing.
Jarrod's girlfriend, Kiera Maguire confirmed the brand deal to the Daily Mail:
"I think it's great! He thinks it's great, we both laugh because he was portrayed as a stage five clinger so it's very fitting."
"Let's just say we will be eating pasta for months," Kiera added.
During his time on The Bachelorette, Jarrod was named a "stage-five clinger" due to his infatuation with bachelorette Sophie Monk.
Well, that's one way to embrace your nickname.
5. How Meghan Markle's outfit broke strict royal protocol at the Queen's birthday celebration.
Meghan Markle is no stranger to breaking the royal rules.
And now, she's done it again, attending the Queen's official birthday celebration, Trooping the Colour, wearing a rule-breaking dress.
The 36-year-old ex-Suits actress arrived at the event in a horse-drawn carriage with her husband Prince Harry, wearing an off-the-shoulder pastel pink dress.
But according to The Sun, Meghan broke royal protocol with her dress, as "fashion tradition usually dictates that royal women do not wear off-shoulder or other more revealing styles".
You can read more about Meghan's rule-breaking dress here.