For a moment there, we thought it was 2012.
That's because Robert Pattinson and Kristen Stewart were spotted enjoying a night out together in Los Angeles on Saturday, and we literally have not seen these two together in years.
Naturally, Twilight fans (if they're still a thing) went wild amid reports the former on-off couple are indeed back on.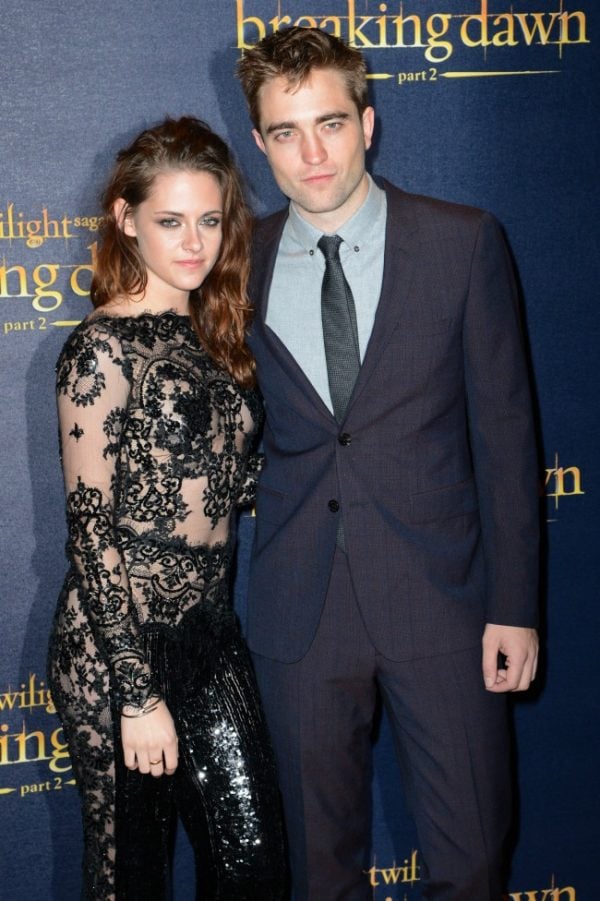 In a series of grainy pictures posted by the Daily Mail, the former couple can be seen chatting with friends outside Hollywood's Chateau Marmont.
They were apparently there for Lily-Rose Depp's 19th birthday party (because, hashtag Hollywood).
Robert Pattinson and Kristen Stewart at the same party hanging out with the same friends in 2018 I thought this day it would never come, my shipper game is stronger than ever

— WAS @Tvwilight (@TvwiIight) June 3, 2018
kristen stewart? and robert pattinson? hanging out? in 2018? what the eff? Y'ALL I AM SHOOK lmao

— Elena (@artpop_stew) June 3, 2018
Can someone please tell me why I'm still so invested in Robsten? https://t.co/SoS3fmmlTy

— Katrina Mitzeliotis (@Katrinacm) June 5, 2018
Kristen Stewart and Robert Pattinson getting back together is the only thing that can stop Trump

— Nikki (@metallica7xbfmv) June 6, 2018
Robert Pattinson and Kristen Stewart spotted together god is real

— keaten keitz (@KeatenKeitz) June 5, 2018
Not to disappoint everyone, but it might be worth pointing out here that we don't actually know for sure if they're back together - nothing has been confirmed yet - but the fact they're even hanging out again is something, right? Not sure what that 'thing' is... but it's something.
Just in case you've forgotten (how dare you) Rob, 32, and Kristen, 28 - also known as "Robsten" - first met on the set of Twilight way back in 2008.
It was right around this time that rumours emerged that some of Bella and Edward's chemistry had spilled off-screen, but in March 2009, Kristen was still dating actor Michael Angarano, 30, and dismissing reports she and Rob were actually together.
Just two months later though, Rob and Kristen teased fans at the MTV Movie Awards with an almost-kiss, and looked especially cosy holding hands.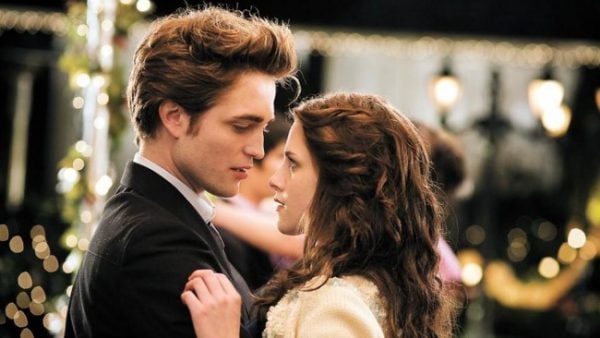 In June 2009, it was reported Kristen and Michael had split, and Twilight director Catherine Hardwicke, 62, confirmed the actress had moved onto Rob.
Then a photo of a kiss at a Kings of Leon concert in Vancouver emerged, and Rob was later seen leaving Kristen's home in LA.
There were several more sightings of the pair together throughout 2009 and 2010, and although neither party confirmed the relationship, it became harder and harder to deny the fact they were a couple.
Either that, or they were just really, really good friends.
Kristen finally confirmed their relationship in October 2011, during an interview with British GQ magazine.
"My boyfriend is English. Come on, guys, it's so obvious!" she said, as reported by E! Online.
The next month, they arrived at the premiere of The Twilight Saga: Breaking Dawn - Part 1 together.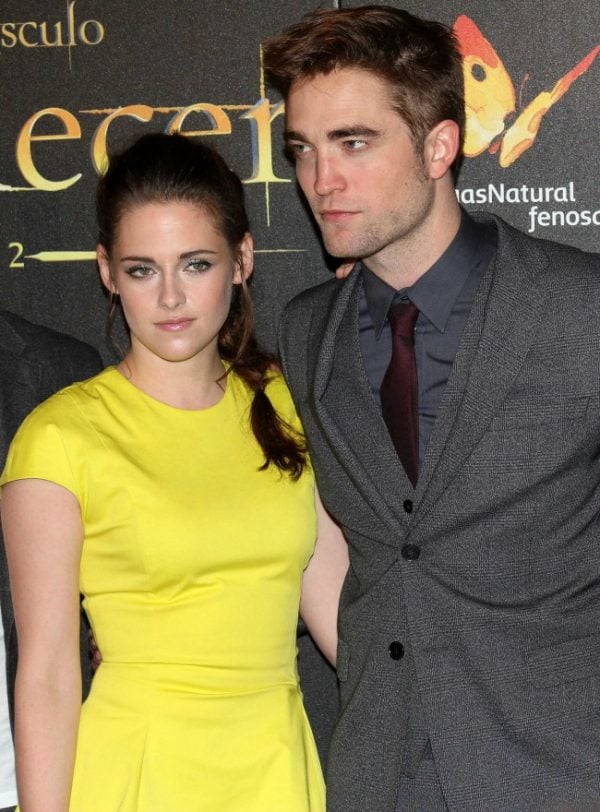 There were more sightings of the pair looking happy in 2012 - until the end of July, that is, when Us Weekly ran a picture-heavy cover story showing Kristen getting it on in a car with her married Snow White & the Huntsman director, Rupert Sanders, 47.
After an undoubtedly difficult few weeks, Kristen released a statement declaring her love for Rob and calling her affair with Rupert "a mistake and a complete lapse in judgement".
But the damage had already been done, and Rob and Kristen broke up - only to conveniently reunite right before the release of The Twilight Saga: Breaking Dawn - Part 2 in November 2012.
Despite reports their reunion was a PR stunt to help promote the final film in the lucrative franchise, the pair kept up appearances, only to once again break up right after the movie's press tour was completed in April 2013.
This time, their split appeared to be permanent, and in a 2015 interview with The Daily Beast, as reported by the Mirror, Kristen said the break up had been "incredibly painful".
By that stage, both of them had moved onto other partners - Rob was dating British musician FKA twigs, while Kristen had romances with women, including visual effects producer Alicia Cargile, French singer Soko, musician St Vincent, and most recently, Victoria's Secret model Stella Maxwell.
Rob eventually became engaged to twigs (real name Tahliah Barnett), 30, but the pair split in October last year.
And while Kristen was believed to have been in a solid relationship with Stella, 28, her recent sighting with Rob has caused a few whispers.
It's not the first time Rob and Kristen have reportedly hung out together recently either.
In April, OK! magazine ran a report saying they had "gotten together a few times".
"They're trying to keep it low-key, but there's still chemistry there," a source told the publication, as reported by Daily Mail.
It's early days, but just like Edward Cullen, Robsten's romance just can't die.