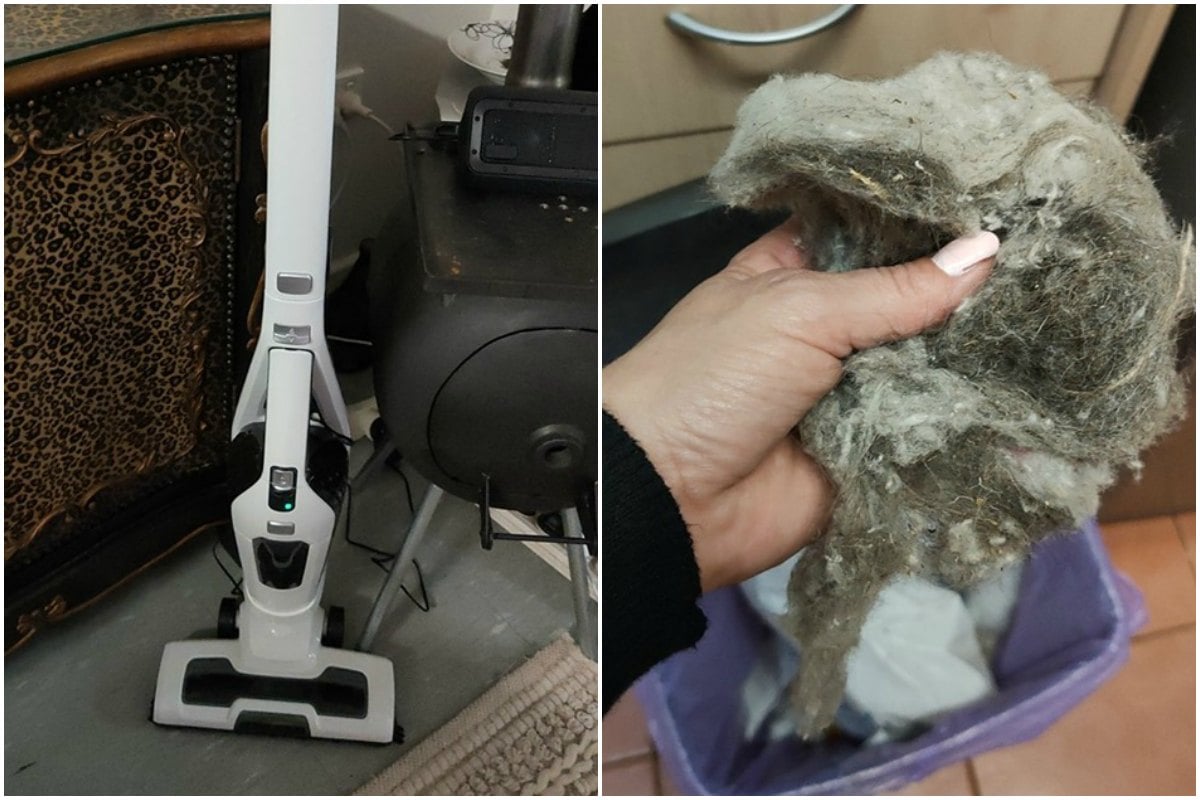 Out of all household chores, vacuuming is the worst.
The loud, bulky devices are a pain to manoeuvre, and the plug always seems to fly out of the wall socket the moment you finally get into the zone.
But it's 2019 and things have changed. Stick vacuums are now a thing, and Kmart has a $69 offering that's getting a lot of attention.
4 cleaning hacks which will make you life so much easier:
Sharing her find on the Kmart Hacks & Decor Facebook group, member Taylor Lee shared her love for the Kmart 2 in 1 Cordless Stick Vacuum. The 75W cleaner comes with a 2 in 1 crevice tool and gives you a maximum run time of 40 minutes, which to be honest is way more time than we'd ever want to spend vacuuming our homes.
"Turns out it's a pretty good vac for the [money]," she wrote in her post.
"[It] had a roller brush underneath that grabs all hair – pet, human etc. [A] normal vac doesn't have it.
"Pulled all this out of our fluffy lounge rug. My $600 back pack vac couldn't even do it."
Taylor then shared a photo of all the dust and hair she extracted from her rug, and it's definitely considerable.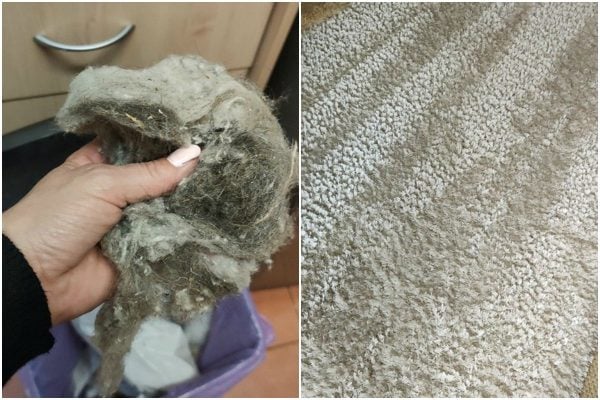 Speaking to Mamamia, Taylor said her Kmart stick vacuum has since replaced her $600 professional-grade back pack vacuum.