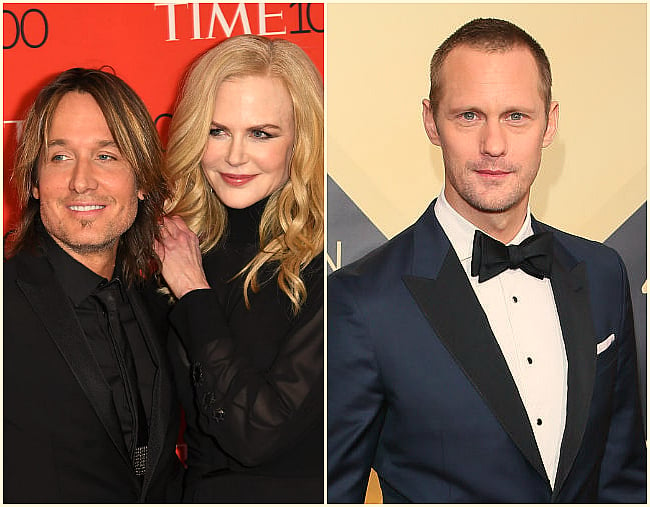 He's the New Zealand-Aussie country music singer married to one of Australia's Hollywood sweethearts.
But despite how very-much-in-love they are, Keith Urban and wife of 12 years, Nicole Kidman are still human, and they're not immune to the odd awkward encounters.
In a recent interview with KIIS FM's Will McMahon and Woody Whitelaw, the 41-year-old musician said his wife's Big Little Lies co-star Alexander Skarsgard was "awkward" when he first met him.
In the show, Skarsgard plays an abusive husband, and his turbulent relationship with his wife – played by Kidman – is a key plot point.
Urban described how Skarsgard seemed visibly uncomfortable when they first met at the couple's family home.
"The first time I met Alexander Skarsgard, he came to our house, and I hadn't seen any of what they'd been shooting, and he was very awkward around me," Urban said.