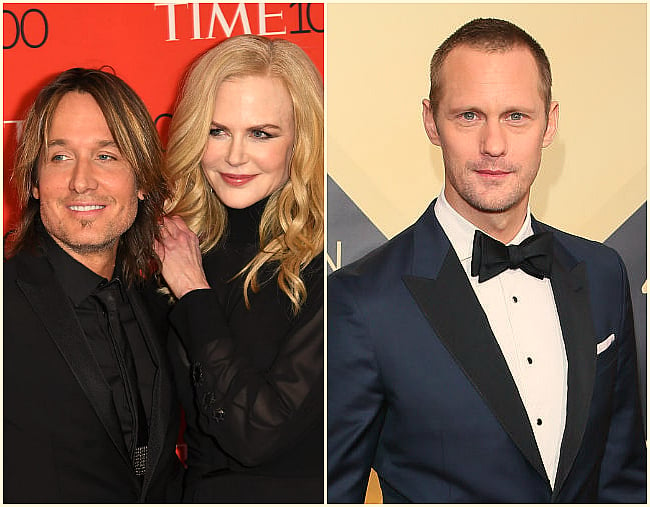 He's the New Zealand-Aussie country music singer married to one of Australia's Hollywood sweethearts.
But despite how very-much-in-love they are, Keith Urban and wife of 12 years, Nicole Kidman are still human, and they're not immune to the odd awkward encounters.
In a recent interview with KIIS FM's Will McMahon and Woody Whitelaw, the 41-year-old musician said his wife's Big Little Lies co-star Alexander Skarsgard was "awkward" when he first met him.
In the show, Skarsgard plays an abusive husband, and his turbulent relationship with his wife – played by Kidman – is a key plot point.
Urban described how Skarsgard seemed visibly uncomfortable when they first met at the couple's family home.
"The first time I met Alexander Skarsgard, he came to our house, and I hadn't seen any of what they'd been shooting, and he was very awkward around me," Urban said.
"It wasn't until I saw the scenes that I was like, oh, right, yeah."
Urban also spoke about the difficulty watching some of the scenes, labelling the first season "intense" and "crazy".
But he later laughed it off, preferring to acknowledge the phenomenal performance of his wife and all the hard work she put into the show.
"Nic's been an actress her whole life, and I get it. I'm an artist too," he said.
"You have to be able to clearly separate everything from reality."
You're a good man, Keith.
LISTEN: We deep dive on Nicole Kidman and Reese Witherspoon's brilliant drama based on Liane Moriarty's novel, Big Little Lies.