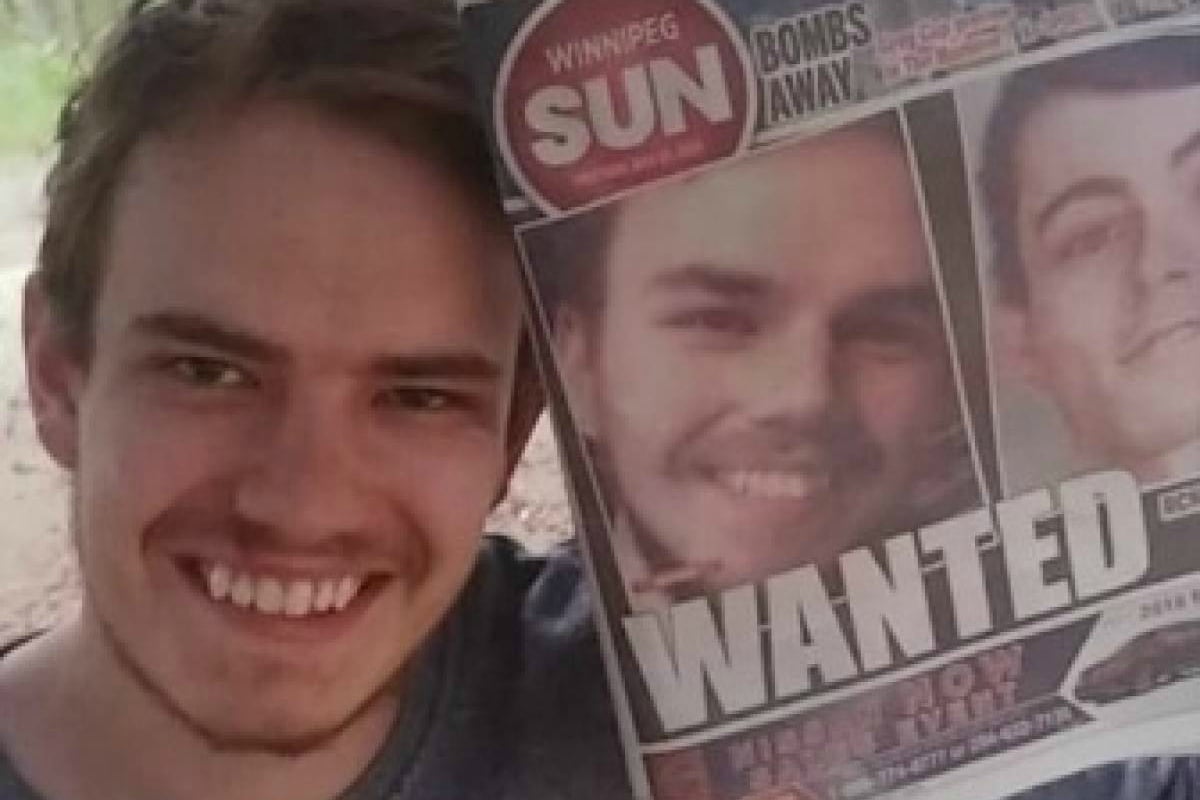 The Royal Canadian Mounted Police (RCMP) are still searching for suspected killers, Kam McLeod, 19, and Bryer Schmegelsky, 18, who are wanted in relation to three murders including those of Australian man Lucas Fowler and his girlfriend Chynna Deese.
The fugitives were last seen on Monday in the Gillam area, where police are now going door to door in the hope of finding fresh leads.
There has been a number of rumours circulated online during the search, with police trying to keep the public informed on exactly what is true and what is not.
Here's what we know so far.
Debunking rumours
On Friday (local time) the RCMP confirmed that a photo circulating online with a man who had a strong resemblance to Kam McLeod was not the fugitive.
The photo, seen above, went viral on Twitter, showing a smiling man holding up the front page of his local newspaper featuring the fugitives.
"We can confirm that the current photo circulating online of a man posing with the front page of yesterday's paper IS NOT one of our suspects," RCMP established.
We can confirm that the current photo circulating online of a man posing with the front page of yesterday's paper IS NOT one of our suspects. #rcmpmb

— RCMP Manitoba (@rcmpmb) July 26, 2019
The police added: "We understand many people are experiencing fear and uncertainty over this incident but spreading online rumours doesn't help. There continues to be a heavy police presence in the Gillam area, as our officers conduct detailed and thorough searches of potential areas of interest."
Manhunt in the Gillam area