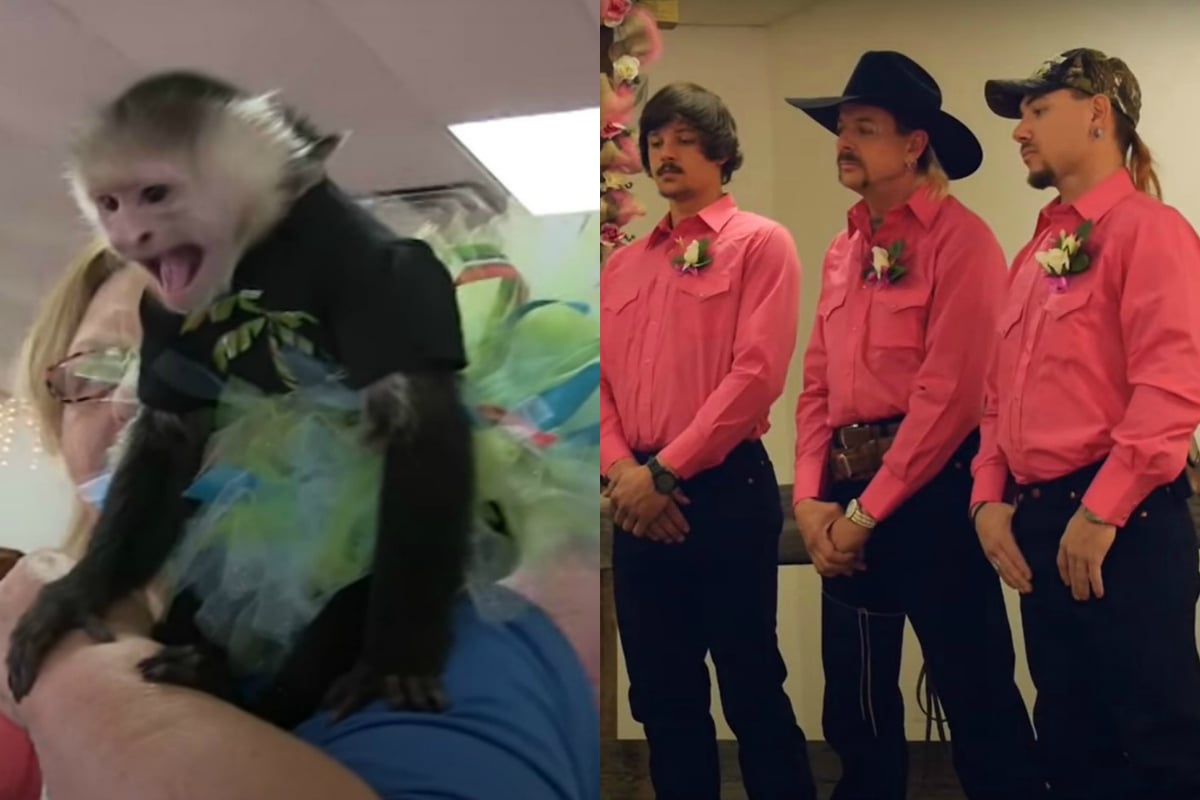 There was a significant portion of Netflix's Tiger King docuseries dedicated to the (not legal) wedding of Joe Exotic to John Finlay and Travis Maldonado.
The wedding, where the three grooms wore matching pink shirts, took place in January 2014, and was definitely not… legal, on account of a few things: Same-sex marriage between two people was still banned in the United States in 2014, let alone three people. But that didn't seem to stop Exotic from throwing a lavish, and very pink, ceremony.
But while we saw a bit of the big day during Tiger King, it certainly came as a surprise to discover there was a 23-minute video of the ceremony on the internet for our complete viewing pleasure.
A look inside Joe, John and Travis' wild wedding. Post continues below video.
And before we even reach the wedding, the video is simply… everything we could've hoped for.
First, a voiceover from Exotic informs us the video contains "images that are graphic in nature", but also… "some scenes may also contain recreations". That means… they may have got dressed up and filmed things… after they happened… just… because.
AMAZING.
Then, comes a familiar sound.
It's the 20th Century Fox movie opening. Except that it's… not.