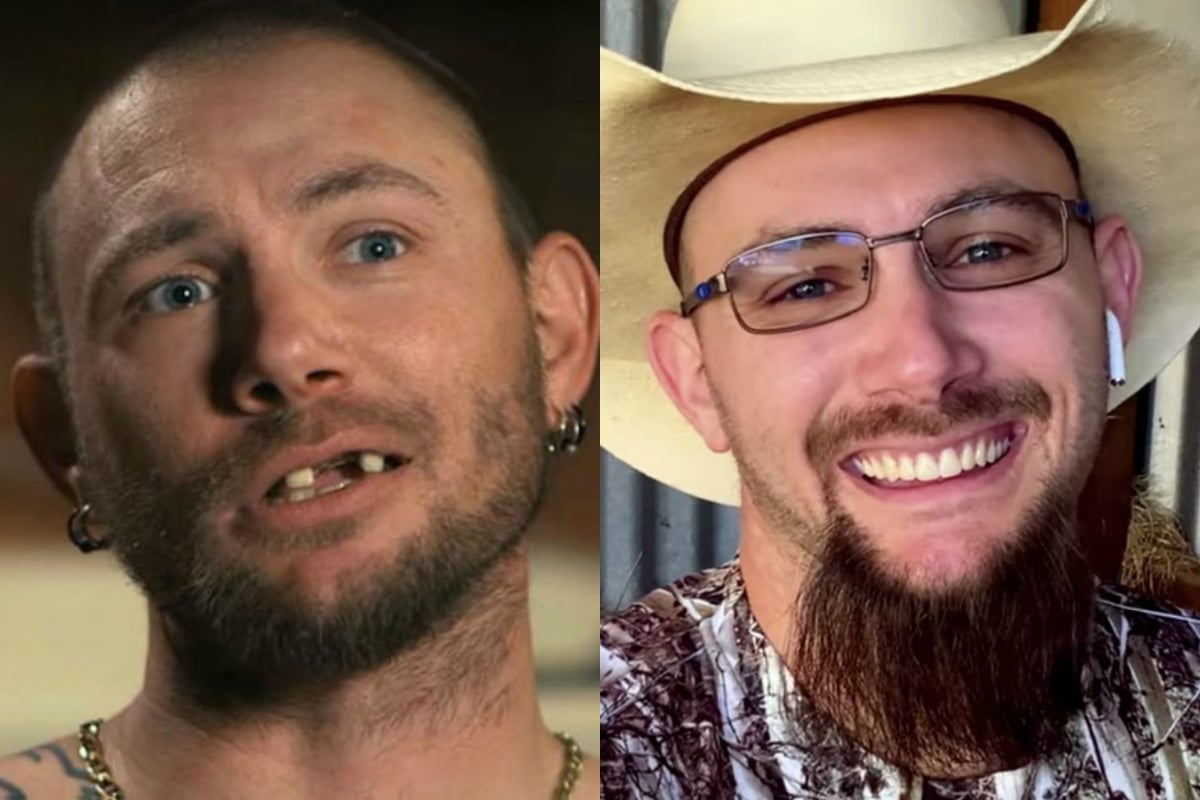 Viewers who tuned into Netflix's new episode of Tiger King this week, could have been forgiven for wondering who the heck the guy with the beard and sparkly teeth was.
He certainly didn't look very much like any of the people we'd come to know during our binge of the show's seven other episodes.
Then host Joel McHale introduced him as John Finlay, the ex-husband of the 'tiger king' himself, Joe Exotic.
Watch the trailer for Netflix's Tiger King: Murder, Mayhem, and Madness below. Post continues after video.
Throughout the docuseries, we saw Finlay – shirtless, most of the time – give interviews about his time living with Exotic at his G.W. Zoo in Oklahoma, his relationship, and how he left to be with a woman.
By the end of the documentary, we saw Finlay cover a tattoo of Exotic's name on his pelvis.
His portrayal in Tiger King.
In Netflix's new episode, Finlay told McHale he was unhappy with his portrayal in the docuseries.
"I was portrayed as a drugged-out hillbilly," Finlay said. "At that time, I was four to five years clean."
He said similar in an interview with Entertainment Tonight, saying that besides the scene of Finlay covering his tattoo, we didn't get to learn much about his life since leaving Exotic and G.W. Zoo behind.
"They never showed the real new-and-improved me," he said.
"I'm waiting to get my story out, to be able to sit down with a producer or a reporter to actually get the whole story out, and to really let the world know what my life was actually like."